Jesuit Priest Responds to Jeff Sessions's Use of Bible to Defend Separating Immigrant Families: 'Read All the Verses'
Attorney General Jeff Sessions provoked a strong worldwide reaction and debate when he used passages from the Bible's Romans 13 to defend President Donald Trump's administration's new policy of separating children from their undocumented immigrant parents at the border.
On Thursday, Sessions cited Paul's letter to the Christians in Rome: "Persons who violate the law of our nation are subject to prosecution. I would cite you to the Apostle Paul and his clear and wise command in Romans 13, to obey the laws of the government because God has ordained the government for his purposes."
Sessions addressed his statement to "church friends," mainly church leaders who have criticized the "zero tolerance" policy, which was announced in April.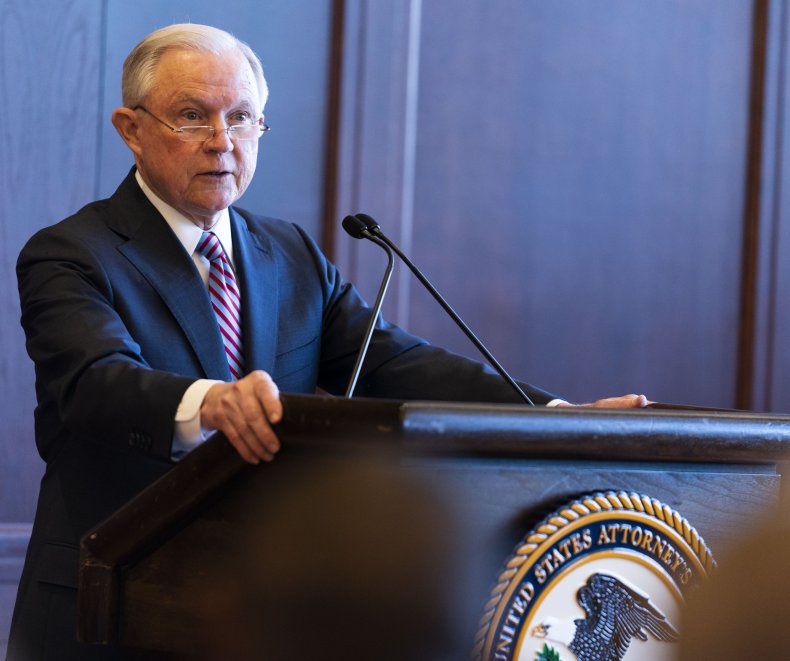 In rapid response to Sessions's Bible reference, many have brought up the fact that the interpretation of Romans 13 to obey those in authority has been extremely controversial throughout American history. The chapter has been historically used to defend slavery and was used by loyalists who opposed the American Revolution. Others have criticized the policy by comparing it to Nazi Germany's.
In response to Sessions's use of Romans 13, Newsweek spoke to Reverend James Martin, S.J., an American Jesuit priest and the editor-at-large of the Jesuit magazine America. Martin explained his interpretation of Romans 13 and how he believed Sessions was misguided in the way he used the passage.
What was your reaction to Attorney General Jeff Sessions's use of the passage?
I thought it was obscene to use the Bible to justify sin. That passage in Saint Paul is about observing civic rule. All of Paul talks about how God's supersedes man's law. So to use that to justify ripping away kids from their parents and putting them in cages I thought was really appalling.
What about his use of the passage was so obscene?
Basically what he's doing is cherry-picking. He's taking a verse out of context. All of Paul is about how God's law supersedes human law. And so the last thing that the Bible should be used for is to justify sin. The whole thrust of the Old and the New Testaments when it comes to migrants and refugees and strangers is how we should care for them. In fact, Jesus uses that as a litmus test in terms of the last judgment. He says how we treat strangers is how we treat Jesus. So I think the use of that scripture passage is really appalling.
What is your interpretation of Romans 13?
Romans 13 was written at a time of severe persecution of Christians, and so he's basically encouraging the Christians to, you know as far as possible, live according to the laws. But there are multiple examples in the New Testament of Christians breaking the law, and, you know, Jesus himself breaks religious laws. So this idea that the law is kind of an idol is ridiculous. God's law supersedes all of that. We see I think the dangers of putting law in front of morality.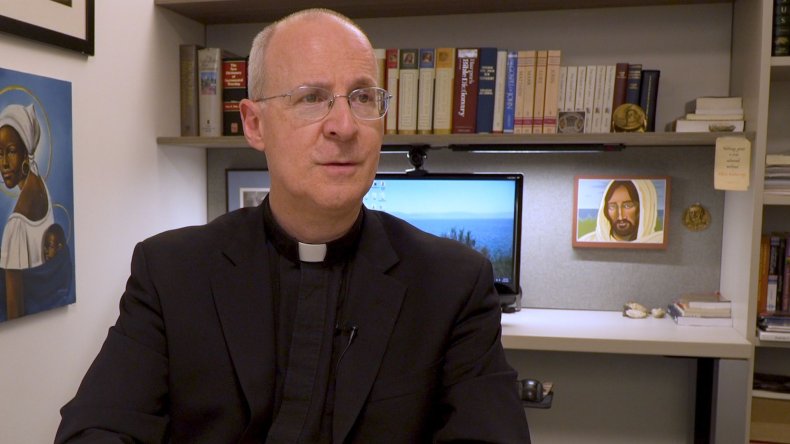 Romans 13 has a long history of being twisted and manipulated to promote evil policy. How or why do you think this happens?
Romans 13 has been used to justify everything from slavery to regulations in Nazi Germany. So again we see the danger of taking a Bible verse out of context and using it as a kind of weapon to sort of beat people into submission to the law. That is not what Saint Paul is about. That's certainly not what Jesus is about.
What have you found the response to be from the Christian community regarding this border policy?
My sense is that the Christian community has been united in this. I think the specter of kids being taken away from their parents raises doubts in everybody's mind about the morality of this law, and I think more broadly what we're seeing is people's consciences being affected. That's the primary way that God works through our lives, which is to kind of arouse indignation and anger in our consciences, and that's what's happening. People are appalled. And the reason they are appalled is because that's God working within them telling them that this is wrong.
Do you have any final thoughts on either the current immigration policy or Romans 13?
In the Gospels, Jesus is very clear about how we should treat the stranger. [Jesus] says that [in] the last judgment he will say to us, "I was a stranger and you did not welcome me. And people will say well, 'When did we not welcome you.'" And he says, "As often as you didn't welcome the stranger, you didn't welcome me." So really, we need to see, in the migrant and the refugee and the stranger, Jesus. And I think people will be judged pretty harshly for the way that they're treating people at the border these days.
Do you have a message to Attorney General Jeff Sessions on how he might be misguided?
I would say to Attorney General Sessions, with all respect, if you're going to read that one verse from Romans, you should read the whole New Testament and see if you come out with a different understanding of how we're supposed to treat our brothers and sisters on the border.