Jesus Birth Story Revised by Activist Nativity Scenes Featuring Trump, Kim Jong Un, Star Wars and Gay Joseph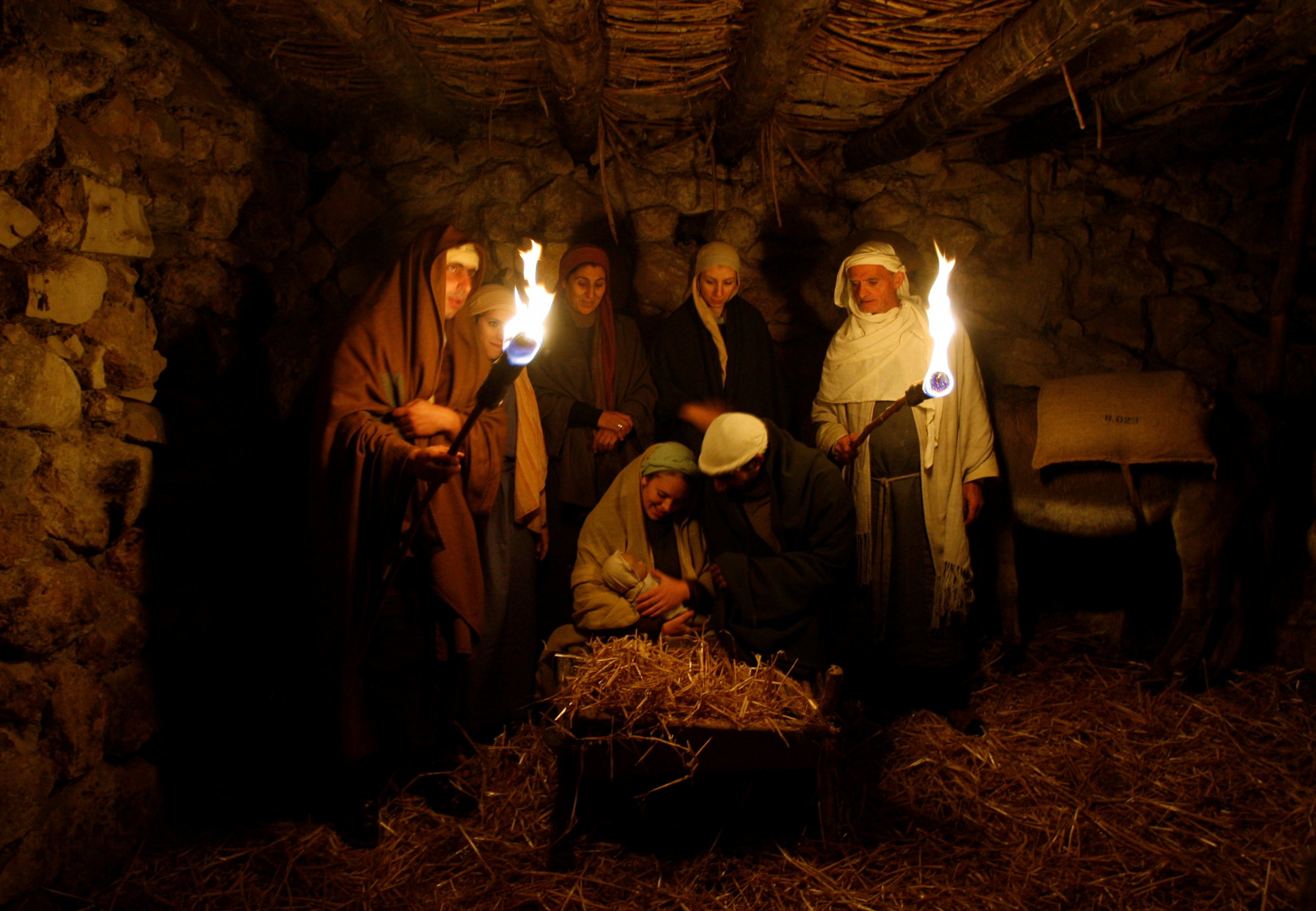 During the holiday season, the nativity scene is one of the most ubiquitous reminders that Christmas is a religious holiday that centers on the birth of baby Jesus.
Churches, homes and public buildings all have nativity scenes on display in the days leading up to Christmas, generally depicting the Virgin Mary, her husband Joseph and baby Jesus surrounded by angels, animals and the Three Kings. Standard nativity scenes show the characters as they would have looked thousands of years ago when the birth of Jesus is said to have taken place.
But in highly politicized 2017, traditional nativity scenes are being modified to send political messages and make critiques of society that are more in line with the times. And they also provide a good indication of which hot button issues are on people's minds.
Last week, activists in Mexico created a nativity scene in the center of Mexico City that showed someone dressed as Ronald McDonald and another character as Tony the Tiger, the mascot for Kellogg's Frosted Flakes. The art project was meant to protest the fact that Coca Cola sponsors the city's main Christmas tree and places advertisements around the city during the holidays. The parody nativity was also meant to remind people not to eat too much fast food, sugar and other junk food. In the nativity, the Virgin Mary sits in a wheelchair with a sign draped around her neck reading, "the birth of diabetes."
Last month, LGTB advocate and comedian Cameron Esposito tweeted a picture of a nativity scene that depicted two Josephs and no Virgin Mary. The Joseph statues were dressed in pink robes and stared down at the baby in the manger, alluding to the fact that they are a same sex couple.
"Our neighbors' two Joseph nativity is up & I'm beaming," Esposito wrote.
The Italian city of Naples, meanwhile, has a longstanding tradition of using nativity scenes to poke fun at politics and popular culture. This year's scenes showed warriors from the latest Star Wars movie and a scene depicting President Donald Trump in prison together with North Korean leader Kim Jong Un, who is clutching a small rocket.
And Hipster Nativity was trending on social media over the last few weeks. These scenes include Joseph with a man bun taking a selfie with Mary, who is holding a Starbucks coffee and making a peace sign. A lamb observing the scene is dressed in a colorful sweater, an obvious joke about hipsters who dress their pets in funny outfits. The Three Kings are shown arriving at the scene on segways and carrying boxes with gifts from Amazon.
The scenes cost between $120 to $140.