Jesus's Tomb Is Being Renovated in Jerusalem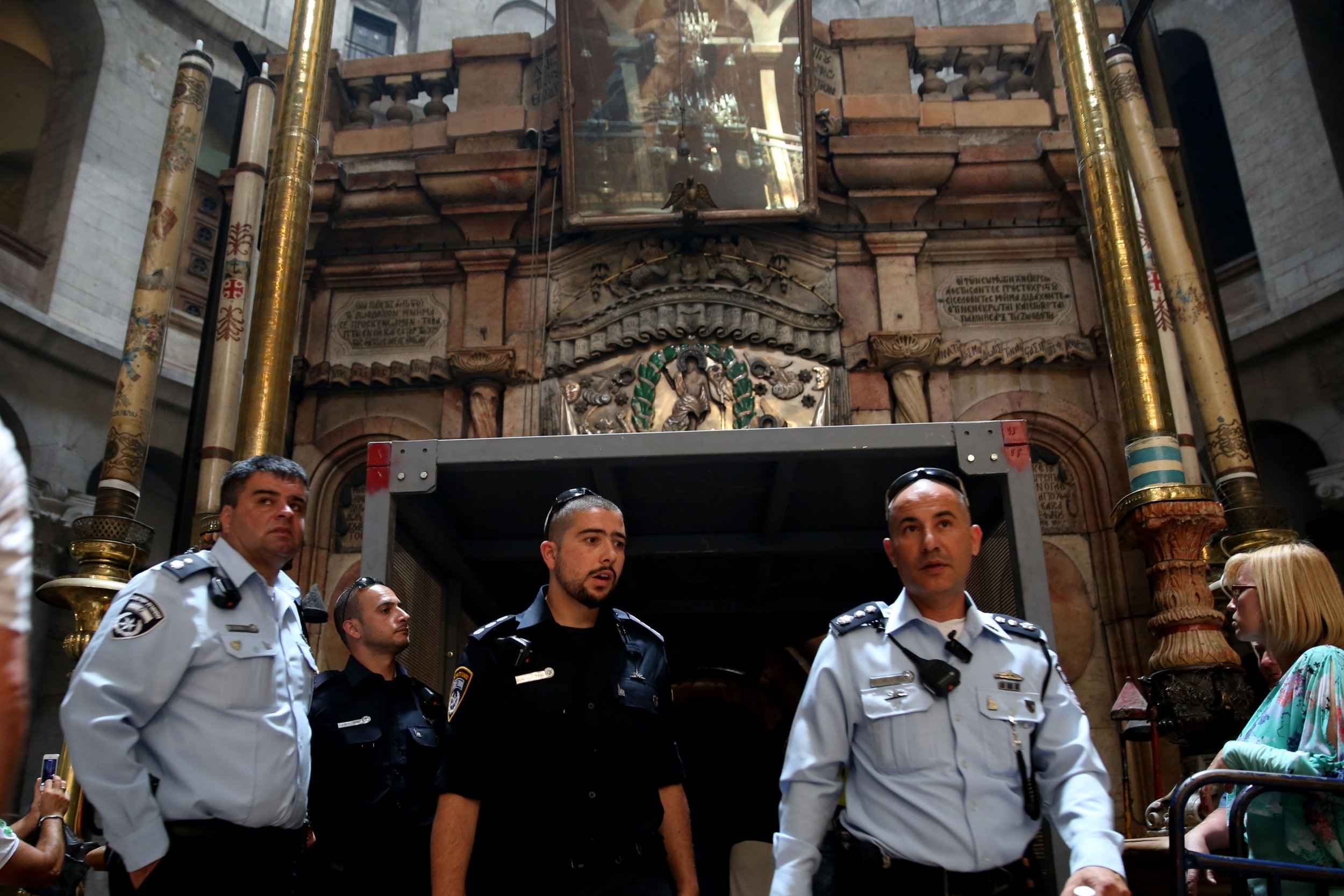 Experts have begun the process of restoring an ancient tomb in Jerusalem which many Christians believe to be the site of Jesus' burial and resurrection.
The process will focus on the Edicule—an ancient chamber in the Church of the Holy Sepulchre in Jerusalem's Old City—which several Christian denominations believe to be built above the site where the body of Jesus was anointed, wrapped in cloth and buried, three days prior to his resurrection. The chamber lies in the same church as the site of Calvary, where many Christians believe Jesus was crucified.
The renovations are the first to be carried out in more than 200 years, the BBC reported. Work was last conducted in 1810 after a fire.
Three different Christian denominations—the Greek Orthodox, Roman Catholic and Armenian Orthodox—share jurisdiction over different parts of the church. Disagreements had held up the renovation process, but the three groups were prompted to expedite the process after the Israeli authorities briefly closed the church in 2015 due to safety fears. Each of the denominations is putting up $3.3 million for the renovations, which are expected to take between eight and 12 months, during which time the site will remain open to tourists. King Abdullah of Jordan has also made a personal donation to the renovations.
The scientific coordinator of the repairs, Antonia Moropoulou, said that the tomb required attention after years of exposure to water, humidity, and smoke from the hundreds of candles lit in and around the structure, but that it was fundamentally stable. Moropoulou also said it needed to be earthquake-proofed.
A disagreement between Greek and Armenian monks at the church in 2008 led to a mass brawl breaking out. In order to reduce tensions over ownership of the church, a Muslim family acts as the doorkeeper of the church, one of the holiest sites in Christianity.