Jesus to Donald Trump: Don't 'Overestimate the Art of Making a Deal' With Kim Jong Un, Pastor Speculates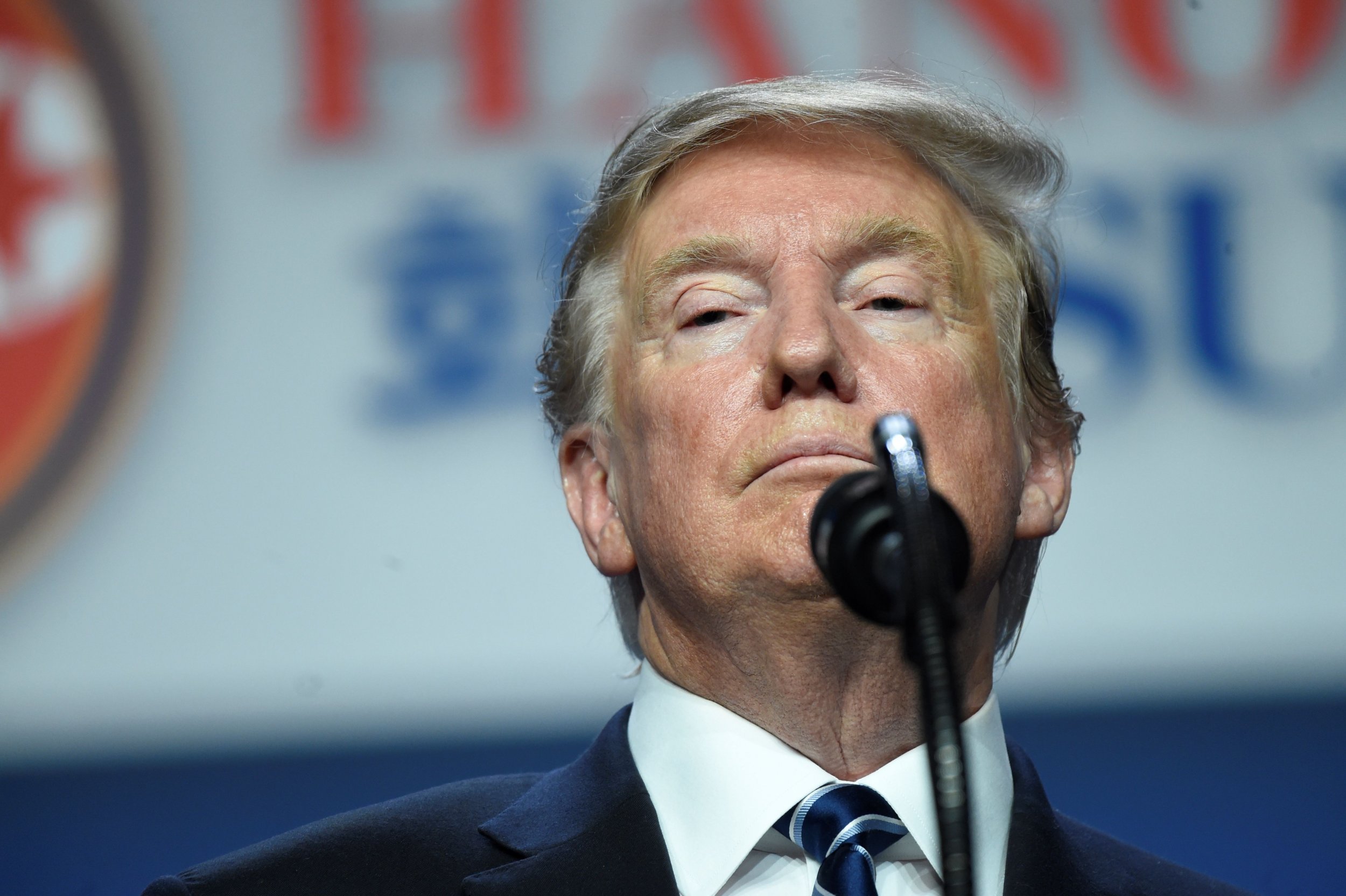 After President Donald Trump's meeting with North Korean leader Kim Jong Un, a pastor in South Carolina opined that had Jesus been present, he would have offered advice to the two men, including for Trump to not overestimate the power of his signature phrase.
Reverend Dr. Clay Smith, the lead pastor of Alice Drive Baptist Church in Sumter, South Carolina, penned an op-ed for The Sumter Item in which he speculated what would have happened had Jesus been at the meeting. Trump, he wrote, would have instantly recognized Jesus and be glad he was there.
While Trump might have hoped that Jesus would teach Kim something, Smith claimed Jesus would remind him that God follows his own plan and not ours. Another disappointing moment for the president, Smith said, might be when Jesus would bring up Trump's novel, The Art of the Deal.
"Don't overestimate the art of making a deal. Make sure you are asking where I am at work, and join me there," Smith speculated Jesus would tell Trump. "Donald, try a little humility. Remember I am not on your side or Kim's side. I am on my side, and your job is to be with me."
Jesus, according to Smith, would then go on to remind Trump that he needs to repent for some sins instead of trying to hide them.
"You say you believe in me. Show the world your faith, and confess your sins," Smith wrote. "Ask for forgiveness. Make amends to those who have been hurt."
Jesus would have also had a few comments for Kim, according to Smith. He claimed that he imagined Jesus would have told Kim that he isn't God and he should "really stop acting like one." He added that Jesus might have told Kim that he'll be held accountable for his actions after he dies.
While he was uncertain if Jesus would quote the Old Testament to Kim, Smith wrote that he was certain that Jesus would verbally express his love for Kim.
"He would tell Kim, 'You have manipulated people into declaring love for you, but their words are driven by fear. You have never known a love like mine, a love given not based on your commands, but based on my heart for you. I can and will forgive everything you have done. Follow me,'" Smith wrote.
Trump met with Kim in Vietnam on Wednesday and Thursday, marking the second time the two leaders met face to face. Following the meeting, Trump told reporters that he and Kim were unable to reach an agreement on denuclearization, adding that sometimes you have to walk away. The two leaders were supposed to sign a joint agreement, but after lengthy negotiations, Trump said it "wasn't a good thing" to sign the agreement.
"Great to be back from Vietnam, an amazing place," Trump posted on Twitter on Friday. "We had very substantive negotiations with Kim Jong Un - we know what they want and they know what we must have. Relationship very good, let's see what happens!"​