Jet Airways, India's Second-Largest Airline, Suspends Operations After Running Out of Money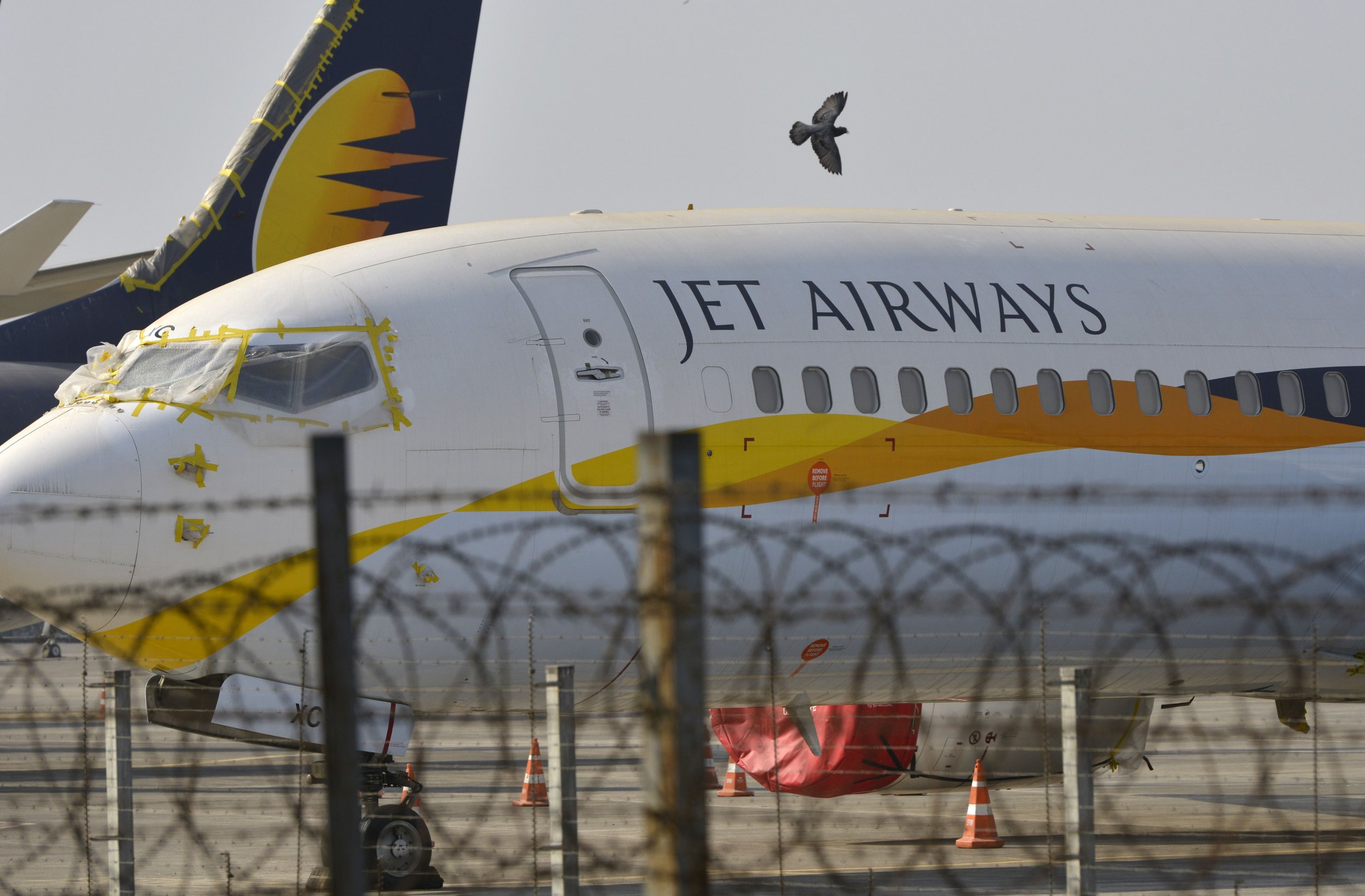 India's second-largest airline suspended all flights Wednesday after running out of money and failing to secure emergency funds from lenders.
Jet Airways, currently $1.2 billion in debt, had been negotiating with lenders for several weeks before the decision to suspend operations was made today. While the airline carries around 123 planes and is the largest private airline in the country, reports say they were only using five planes amid escalating funding issues, according to local media.
In a statement on Wednesday, Jet Airways announced that their domestic and international operations were being temporarily suspended with immediate effect as they lacked the funds to pay for "fuel or other critical services."
"Over the last several weeks and months, the company has tried every means possible to seek both interim and long-term funding," the statement said. "Unfortunately, despite its very best efforts, the airline has been left with no other choice today but to go ahead with a temporary suspension of flight operations."
Although the last flight will take off today, the airline expressed their hopes in flying again in the near future. "Jet Airways is hopeful that it will be able to bring the Joy of Flying back to its guests as soon as possible," Jet Airways added.
Jet Airways, founded by Naresh Goyal over 25 years ago, employed around 23,000 staff, many of whom have not been paid in months. Despite the Indian government asking state-run banks for a bailout option, the airline said a consortium of leaders, led by the State Bank of India, denied their "request for critical interim funding" late on Tuesday evening. The banks are now searching for a private investor to purchase the company, with the bidding deadline set for May 10.
"After 25 years of sharing the Joy of Flying with Indian and international guests, Jet Airways has been forced to take this extreme measure as prolonged and sustained efforts with lenders and authorities did not yield the desired results," the airline said.
In 2018, Jet Airways accounted for almost 20 percent of total passengers carried through the skies by Indian airlines. The once-thriving company lost a substantial amount of market share since low-cost airlines, such as IndiGo and SpiceJet, started to rise in popularity. Other factors, such as rising oil prices and the instability of India's currency, has also fuelled the decline of the airline.
According to Jet Airways, all passengers with existing flights booked will be informed of the suspension by email or text and will be entitled to a full refund. India's Ministry of Civil Aviation on Wednesday morning said they were working to "ensure that all existing rules regarding refunds, cancellations, and alternate bookings are followed strictly."
India Airlines did not immediately respond to Newsweek's request for comment.