JetBlue Kicks Passenger Off Flight Because of Emotional Support Animal, Traveler Claims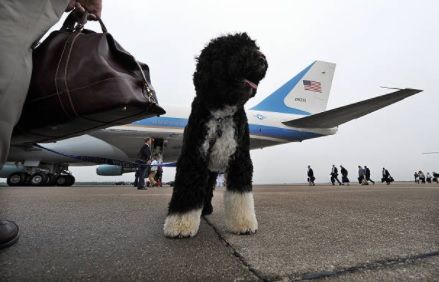 Update: On Tuesday, JetBlue apparently kicked a passenger off a flight after the traveler's support animal touched the seat. The accusation came from Twitter user Jon Schneider, who took to social media after he was reportedly removed from Flight 224, traveling from Los Angeles to New York.
"@JetBlue JUST KICKED US OFF OUR FLIGHT BECAUSE OUR EMOTIONAL SUPPORT ANIMAL WAS IN OUR LAP AND HIS PAW WAS BARELY TOUCHING THE SEAT! WORST AIRLINE OUT THERE DO NOT FLY!" he wrote. "Flight attendants Mark and Nancy on flight 224 need to be fired."
JetBlue responded to Schneider's tweet, writing: "Sorry to hear. Please use this link to DM your confirmation code."
Newsweek reached out to Schneider, though he did not immediately respond.
Doug McGraw, corporate communications director at JetBlue, said the traveler did not comply when he was asked to remove the emotional support animal from a seat, reserved for "human use only."
"Customers can hold emotional support animals in their lap or they can rest on the floor at the seat without obstructing the aisle. In this instance, the customer placed their emotional support animal on a seat and the crew politely asked the customer to remove it," McGraw said. "After the customer refused several requests, our crewmembers determined the customer was unwilling to comply and would need to be rebooked on the next flight."
Schneider's tweet came on the heels of a Florida woman claiming Spirit Airlines forced her to flush her pet hamster down the toilet on Thursday. According to Belen Aldecosea, the airline originally said she could bring the animal, but then would not allow the hamster on the plane. Aldecosea didn't know what to do with the pet, so she flushed it down the toilet.
Spirit denied it was the airline's idea to flush the hamster. "That at no point did any of our agents suggest this guest (or any other for that matter) should flush or otherwise injure an animal," they said in a statement. "Unfortunately [a reservation representative] did misinform the guest that a hamster was permitted to fly as an emotional support animal."
This story was updated to include a full statement by JetBlue.