Border Patrol Rescues, Arrests Jet Skiers Crossing Canadian Border Illegally, Stuck in Ice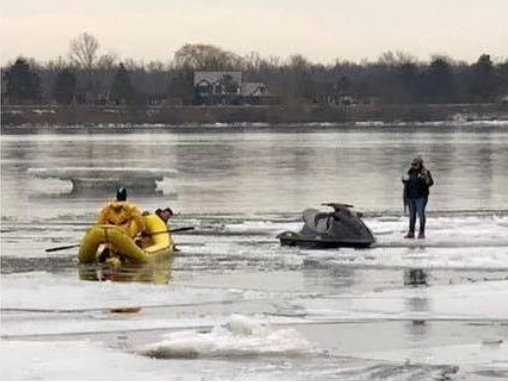 U.S. Border Patrol agents in upstate New York rescued – and then arrested — three people attempting to cross into the country from Canada on a jet ski.
U.S. Customs and Border Protection officials announced one individual was a Canadian resident from Brazil who was attempting to smuggle in another citizen of Brazil as well as person from Spain. The jet ski on which all three were riding became stuck on ice formed in the frozen waters near the southern portion of Beaver Island State Park near Buffalo.
Although two of the individuals attempting to cross into the U.S. illegally were able to walk across the ice toward the Grand Island shore, the third became stuck and required the Grand Island Fire Department for rescue, WIVB-TV of Rochester reported. All three persons were examined by paramedics at the scene before being taken into custody by border patrol officials, Customs and Border Protection told local news outlets.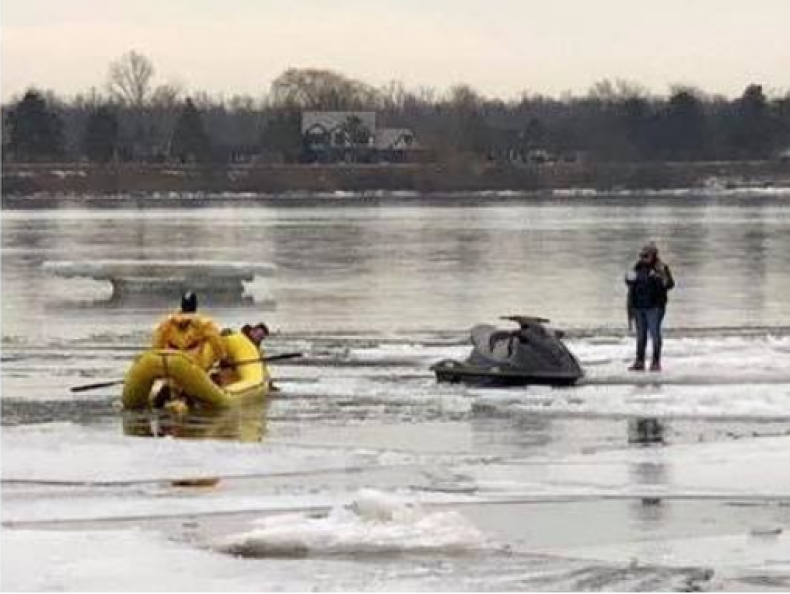 CBP Air and Marine Operations assisted the Grand Island Fire Department using ropes and an inflatable water craft to rescue the stranded migrant.
National news and the focus of politicians remains on the U.S. southern border with Mexico, but illegal border crossings from Canada have quietly risen over the past year as President Donald Trump continues pushing for a wall on the opposite side of the country. Data released by CBP earlier this month found nearly 1,000 people have crossed in the U.S. illegally from its Canadian northern border within the past year.
The Swanton border patrol section along the north of New Hampshire, Vermont and New York saw the largest spike in illegal crossings. Border agents apprehended 548 people trying to cross the border in 2018, up from 165 the previous year. Recent changes in Canadian immigration laws allow people from countries such as Mexico or Romania to enter the country without even a visa. The Canadian route into the U.S. has been deemed a "safer" crossing than that of Mexico, according to border patrol officials.
Border officials have released several night vision photographs showing illegal crossings from Canada into the U.S. As opposed to the southern border, migrants are shown in heavy winter coats and boots trekking through snow.