The Jet-Ski Robot Saving Refugees in Lesbos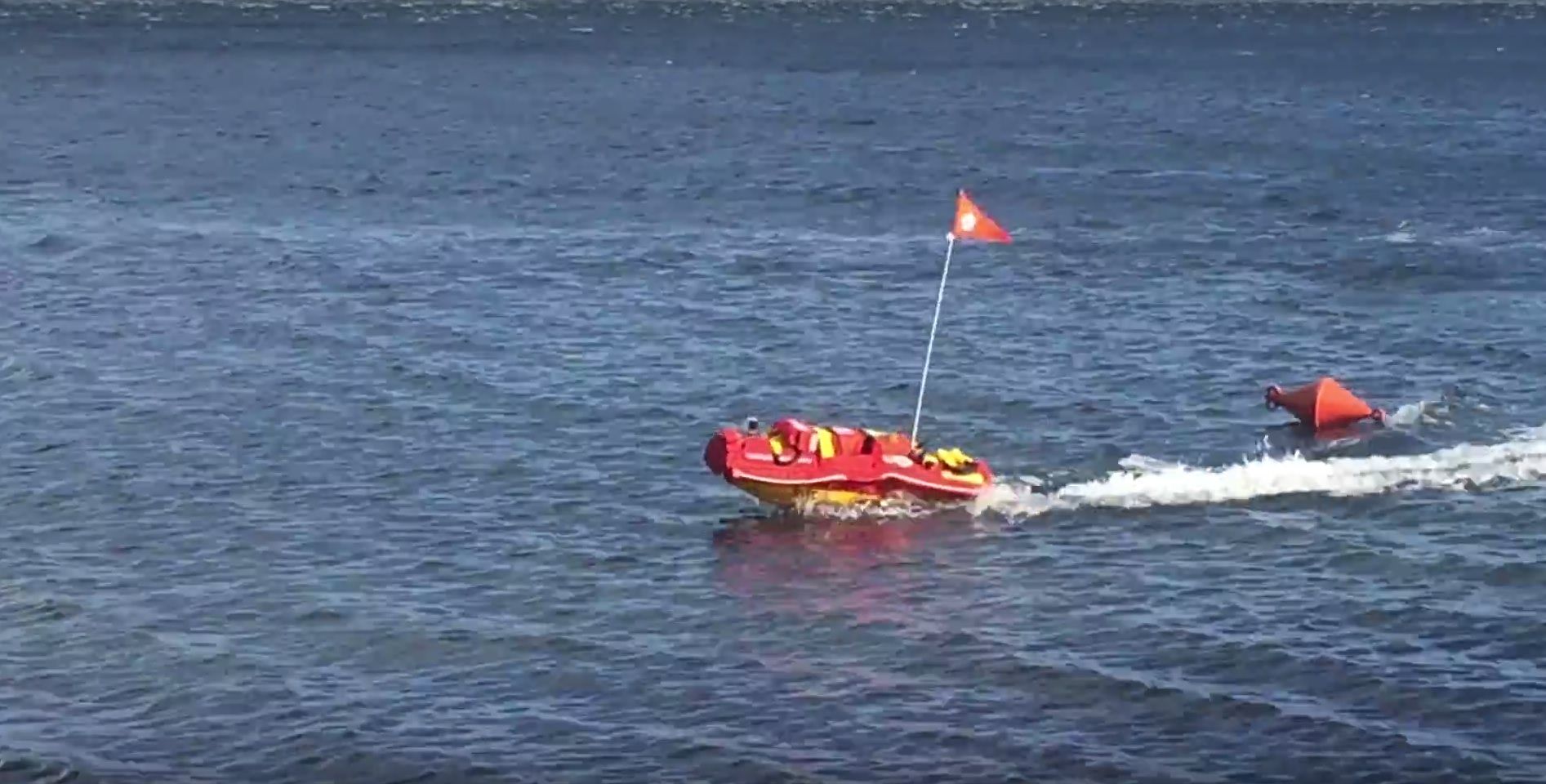 Who you gonna call? EMILY, apparently.
Meet EMILY, the robotic lifeguard who has been requisitioned by the authorities on the Greek island of Lesbos to save the lives of thousands of refugees.
As around 18,000 refugees arrive on European shores this month—nearly ten times more than the whole of January 2015—more plan on risking their lives to make the treacherous journey across the Mediterranean.
So far this year, 56 people have died making the crossing, according to the International Organization for Migration (IOM). That's perhaps why the Lesbos Coast Guard invited a team from Texas A&M University's Center for Robot-Assisted Search and Rescue (CRASAR) to launch a 10-day pilot project.
At just over 4 feet long, EMILY—Emergency Integrated Lifesaving Lanyard—looks like a giant carrot equipped with a 5-foot tall flag as it cruises up to 22 mph across the Mediterranean. An operator remotely controls the robot, connected to a rope up to 2,000 feet long, to help save refugees struggling at sea. They then take hold of the robot, which can carry up to 30 to 40 people, for the rescuer to reel the line in.
Here's the life saving carrot, designed in 2012, in action:
This is just one way that the CRASAR team, which arrived on January 10, is testing the clever robot to help save refugees struggling in Greek waters, where 805 lives were lost in 2015. According to a blog post by Director of CRASAR Robin Murphy, the team is also testing three other rescue alternatives.
One option is to send the robot out to a troubled boat. Refugees will then have to clip the robot onto their boat for EMILY to haul them back to shore. Complete with a two-way audio system, rescuers will be able to communicate with those in distress to reassure them that safety awaits when they arrive. Or, instead of hauling the boat back to safety, Murphy is considering shortening the journey so that EMILY will simply guide the boat into safer waters.
But because of the problems posed by vulnerable people, such as the elderly, children or those seasick, already in a difficult situation, the team is considering sending EMILY to save those conscious and, at the same time, send rescuers out to save children and unconscious victims.
While EMILY isn't equipped to uncapsize boats, hopefully lives will be saved and similar future catastrophe.