JetBlue Bars Passenger From Flight After Twitter Spat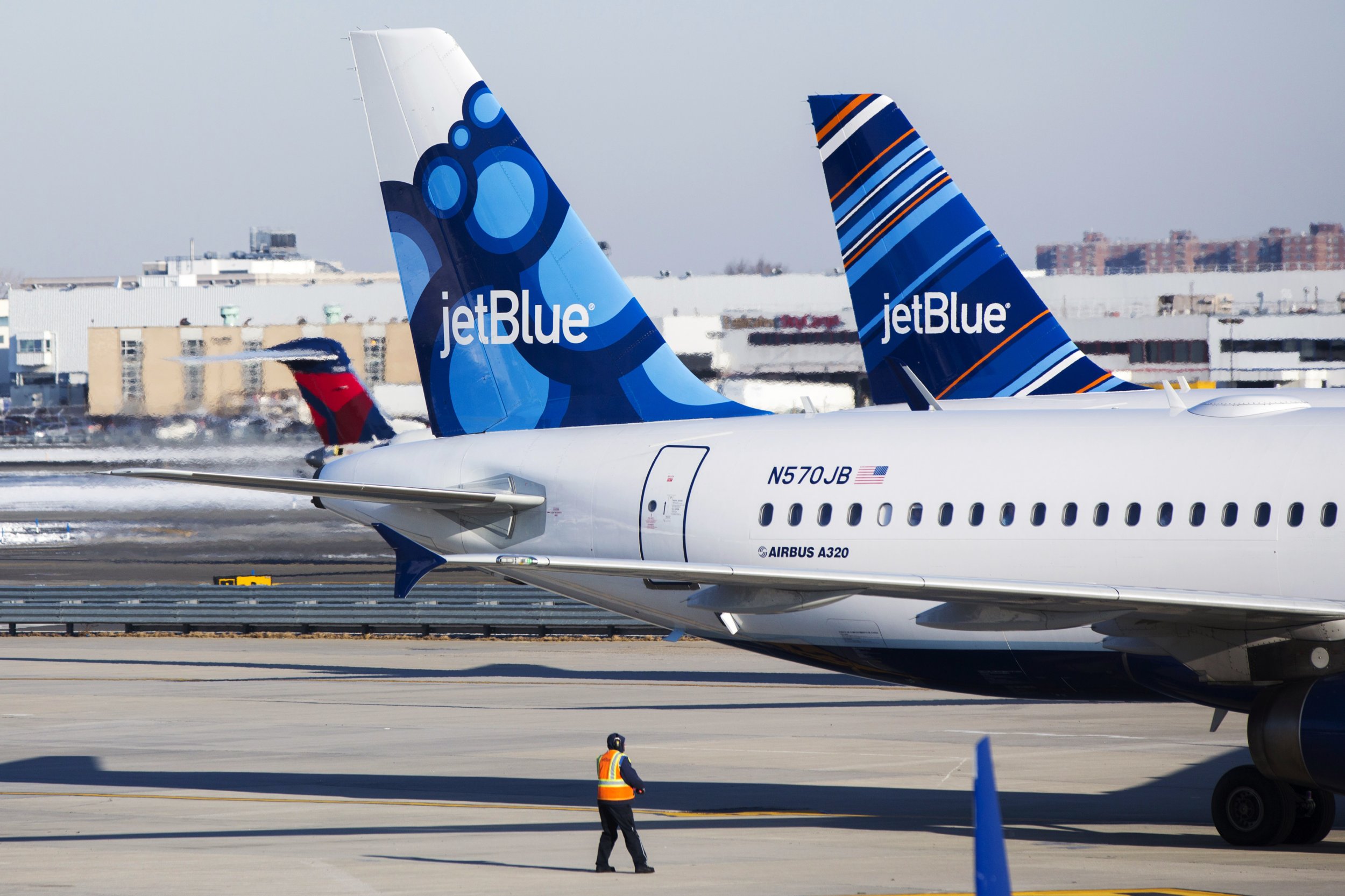 Another traveler claims she was booted from a flight for daring to criticize an airline on Twitter. This time, Lisa Carter-Knight, a mother of three, was ejected from a JetBlue flight from Philadelphia to Boston for complaining about the flight's long delays on Twitter, she told the Philadelphia Daily News.
Carter-Knight had been in Philadelphia, her hometown, caring her for mother, who was recently diagnosed with breast cancer, she said. She was returning to her home and her children in Boston on Wednesday night. "I was rushing home after taking care of my mom for six days and trying to take care of my babies," she told the Daily News.
The flight was originally scheduled to depart at 8:25 p.m., but experienced two delays. Passengers finally boarded at 10:30 p.m., at which point everything went to pieces, according to Carter-Knight: The pilot "misinterpreted a passenger's joke about the plane having a fully stocked bar as an accusation that he was intoxicated." FAA regulations stipulate a pilot cannot have consumed alcohol within eight hours of flying. The pilot insisted on a sobriety test for himself, Carter-Knight said, even in the face of the joker's insistence that he hadn't accused the pilot of being drunk.
The whole ordeal delayed the flight's takeoff into Thursday morning. Carter-Knight took to Twitter to vent her frustrations.
Carter-Knight said JetBlue didn't appreciate her tweets. The pilot told her he "did not want [her] on the flight," she said. The company refunded her airfare, but wouldn't let her fly. Her mother, who was recovering from surgery for breast cancer, picked her up at the airport in the middle of the night, she said.
JetBlue disputes Carter-Knight's version of events. "It is not our practice to remove a customer for expressing criticism of their experience in any medium," said Sharon Jones, a representative of JetBlue, in a statement. "We will remove a customer if they are disruptive and the crew evaluates that there is a risk of escalation which could lead to an unsafe environment," she said. Jones described Carter-Knight's behavior as "unruly" in a phone interview with Newsweek, but would not give details, citing a desire to protect Carter-Knight's privacy.
Carter-Knight said her behavior was "nothing special. I was doing what everybody else was doing in that gate—connecting with loved ones to let them know about the delay," she told the Daily News.