JetBlue Flight Canceled After Pilots Admit They're 'Tapped Out'—Passenger
A JetBlue flight to New York City was canceled because the pilots were "tapped out," according to a passenger.
Emily Galvin-Almanza told Newsweek that the flight she was supposed to be on was initially delayed for several hours for mechanical reasons.
"So the whole time we were all watching the flight to see if it would... keep moving!" Galvin-Almanza, the founder of nonprofit Partners for Justice, said.
When the plane eventually arrived at her airport, she and other passengers were already on the jetway when they were informed that it was canceled because the pilots were too exhausted to continue flying.
"We were creeping out and peering at what was going on," she said.
"The pilots were on the phone, and then they appeared to be in heated conversation with the gate agents for a long time. Then the gate agent came back and told us the flight was canceled because the pilots were tapped out."
But although Galvin-Almanza felt relieved by the news, she said other passengers were annoyed by the inconvenience.
"I felt safer knowing the pilots knew when to say they were done, and I'd rather be alive than on time," she said. "The other passengers, though, were upset, and there were kind of loud exclamations of dismay."
She said she became worried when it appeared the gate agents were trying to convince the pilots to continue with the flight.
"I found that really concerning, actually, since I don't *want* to be on a flight with a tapped out crew. I was worried they'd un-cancel the flight and put me in an unsafe position," she said.
But she said the the flight crew apparently "stood strong."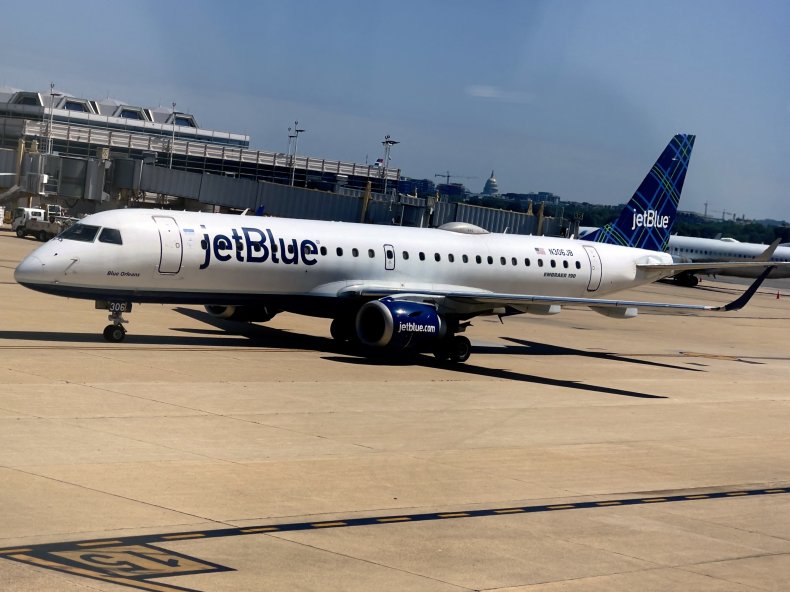 "The gate agents came back and explained that the flight was still cancelled," she said.
Galvin-Almanza also took to Twitter share details about the experience.
"My @JetBlue flight was canceled tonight (to the dismay of everyone) because the pilots were wiped & said they couldn't do one more flight tonight," she wrote in a tweet that has amassed more than 6,000 likes.
"And you know what? I'm incredibly grateful to them for being honest and not risking my safety to please an angry crowd. Thank you."
JetBlue and the Federal Aviation Administration (FAA) have been contacted for comment.
Current FAA regulations for domestic flights generally limit pilots to eight hours of flight time during a 24-hour period.