JetBlue Insta-Purge Contest Dares Travelers To Wipe Instagram Accounts For Chance To Win Year Of Free Flying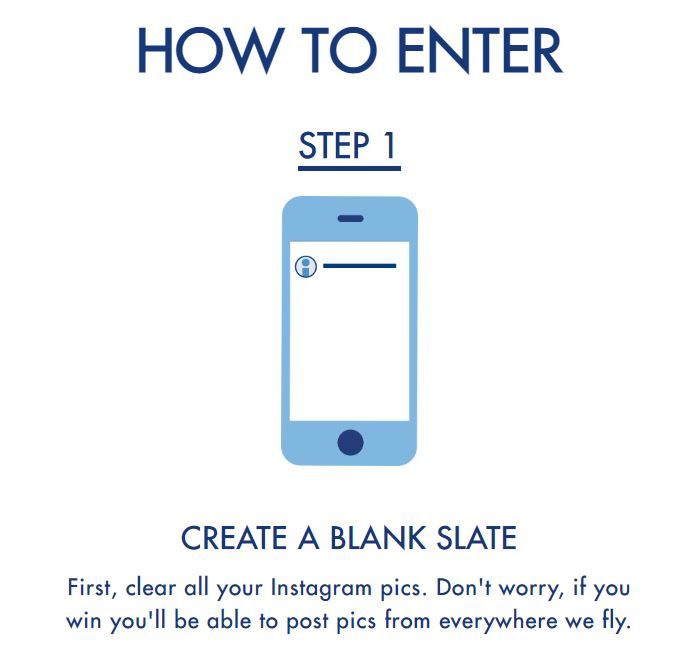 It's a tabula rasa for carte blanche.
JetBlue, long known for its no peanuts policy and personal televisions) is challenging diehard adventurers to erase all of their Instagram images, and start over again using their prefab template (and nifty #AllYouCanJetSweepstakes hashtag) to be able to go anywhere they fly por gratis.
Launched on February 27, the New York City-hubbed airline's sweepstakes, "All You Can Jet" is tapping unsentimental fliers who must be brave enough to part with their precious pics on Instagram accounts and wipe them clean.
In return for sacrificing the precious pics, three lucky someones will win the Grand Prize (worth approximately $60,000 apiece) and be able to unlimited flights to any of its "100-plus" destinations on their dime for one year.
The company suggests the chances of winning are worth the plunge: "Imagine all the places we can take you – tacos and concerts and wing pics galore!"
Plus, no blackout dates. So that means you're hoping the travel gods make enough seats available when you book your ducat.
"As long as there is a seat available on your desired flight, you can truly adventure at your leisure," the spokeswoman explained.
You don't have to go stag, either.
"Each pass includes a plus one so pass holders are able to bring a companion of their choice along for the journey," a spokeswoman told Newsweek in an email.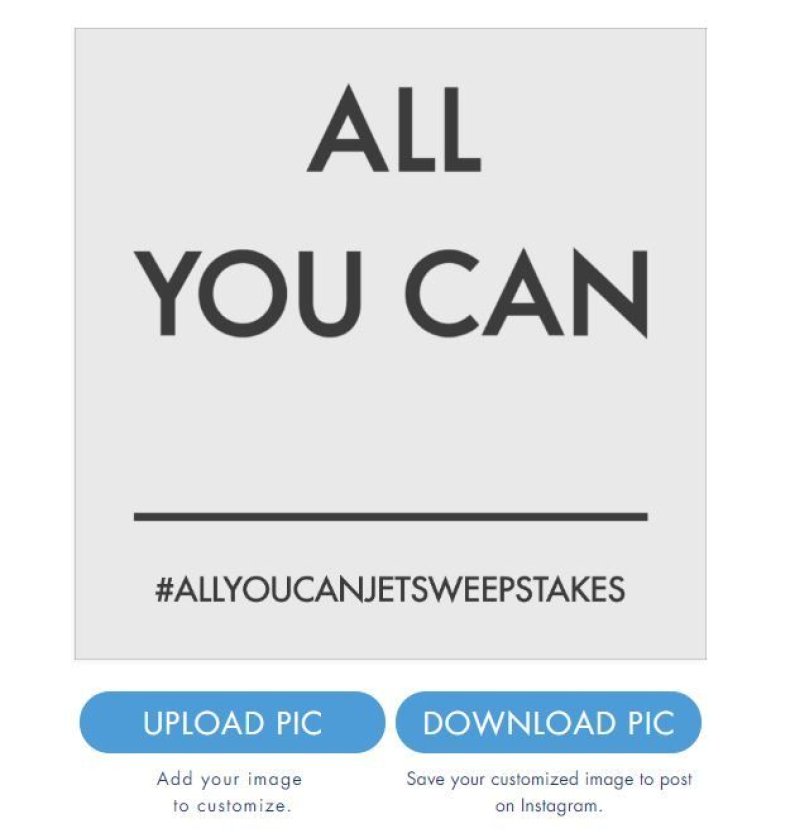 For those who are hesitant to say goodbye to all of the photographed or videotaped memories on the platform and rebooting under the JetBlue banner, there is a kind of backstop here.
Archiving.
"Those who don't want to part with their Instagram photos permanently can archive their photos to keep their feeds clear through the end of the entry period on March 8 at 8:59 AM EST," the spokeswoman explained. "If you choose to archive your photos, you can recover and repost #TBTs forever. If you choose to delete, you are committing to starting fresh and sharing new moments on your feed."
Some free spirits may dare to throw caution to the wind and flying away guilt-free after shedding their Instagram images. Others may consider this more like a Faustian bargain.
Even if it's temporary. And especially if you are clingy about your oeuvre of images that have become a part of your extended self.
Whatever camp you're in, the rep said that the three winners won't be on the hook to serve as JetBlue Instragamming ambassadors while on their year-long sojourn.
"Winners are not required to post any photos during their year of adventure, but we do hope they feel inspired to fill their blank slates with fun memories of their All You Can Jet travels!"