JetBlue Plane Slides Off Icy Runway at Boston Airport After Flying in for Christmas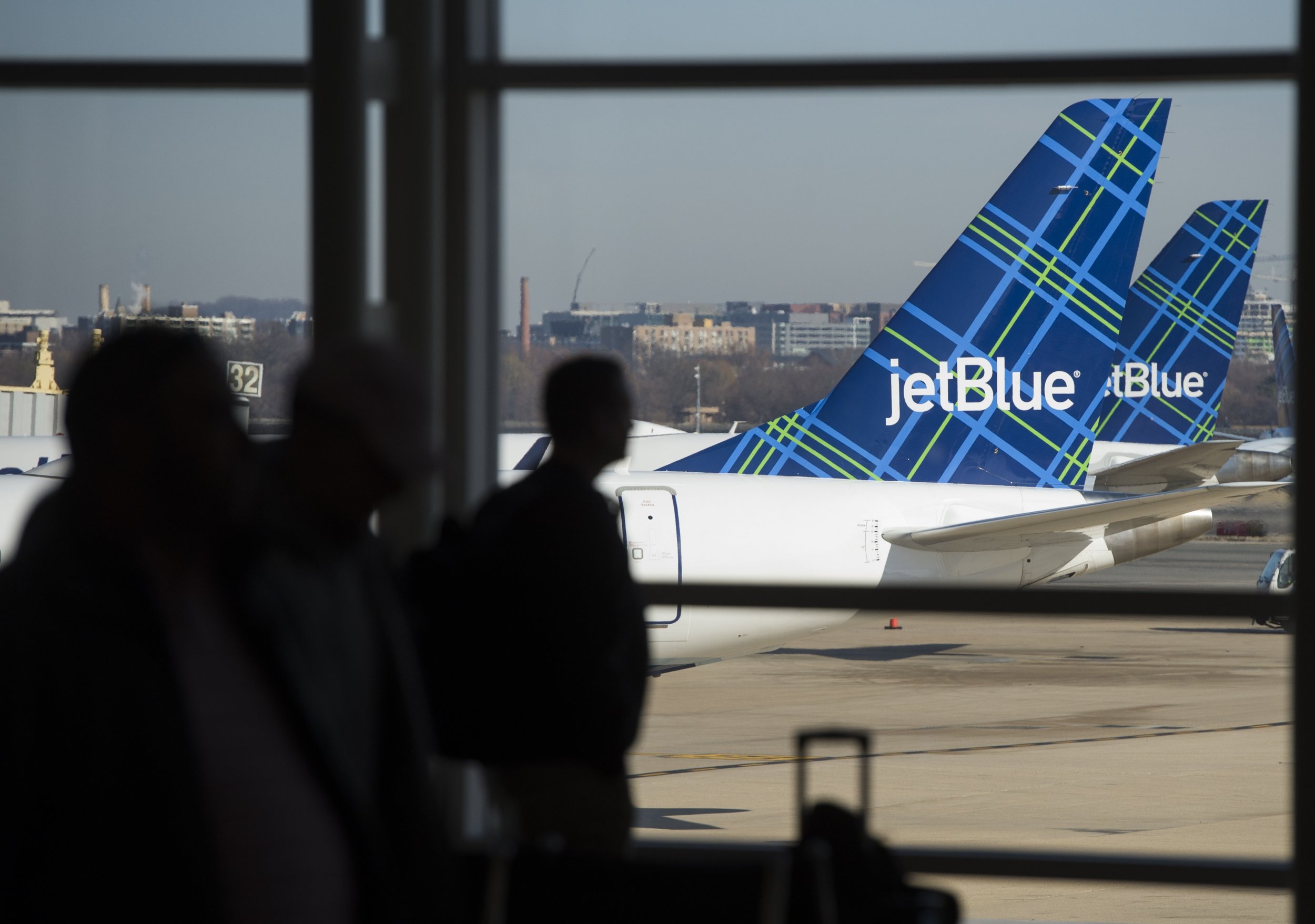 Update | A Christmas flight skidded off the runway at Boston's Logan Airport on Monday night after it landed on a patch of ice.
The JetBlue Flight 50 from Savannah, Georgia, hit the ice at approximately 7.15 p.m. local time.
As the AirBus A320 slid off of the runway, it span out of control, performing a 180 degree turn. It eventually faced toward the opposite direction and it was left between two runways, according to local news outlet WCVB5.
No one was injured in the incident, though passengers told WCVB they were concerned when they felt the plane sliding across the tarmac.
"Once I realized we were going off the runway, I was like, 'uh-oh.' It was like you were going four-wheeling," passenger Terri Given told the outlet.
The pilot of the aircraft reportedly told air traffic controllers the spin was due to ice on the runway.
"Everything's fine. We just skidded on the ice," the pilot said, according to ABC News. "We just need a tow." Passengers on board applauded the pilot when the plane came to a halt.
A video shared on Instagram showed passengers being transported from the plane by bus, emergency services at the scene and the static aircraft after it had spun out of control. Firefighters helped passengers from the plane after the spin. They were then taken to the airport terminal by bus.
The airport's runways were briefly closed on Monday morning because of the amount of snowfall in the area and reduced visibility.
As much as three inches of snow had fallen earlier in the day. But the runways were later cleared for operations to continue as normal.
Across the Boston area, the snow had caused disruption, with thousands of people left without power for a period on Christmas Day, according to the Boston Globe.
This article has been updated with footage of the event.