JetBlue Launches Two-Day Travel Sale with Tickets As Low As $49
JetBlue has launched an online two-day sale on airfares available now and ending Tuesday, October 8. The discount flight tickets are for both domestic and international flights from mid-October through the end of January 2020.
There are dozens of flights to and from locations all over the U.S. on sale. Flight tickets are as low as $49 for one-way flights from Atlanta to Fort Lauderdale, Boston to Pittsburgh, and Las Vegas to Long Beach, among other domestic routes. The most expensive flight in the JetBlue sale is a one-way flight from New York to Cancun at $195.
You can save on your hotel, too. JetBlue also has combined round-trip flights and hotel deals on sale, such as a three-night stay in Orlando with a flight from Atlanta for $165 per person for a double occupancy room. Or, head to Nassau in the Bahamas from New York for three nights for $669 per person for a double occupancy room. You could visit Washington, D.C. from Boston for three nights for $309 per person for a double room.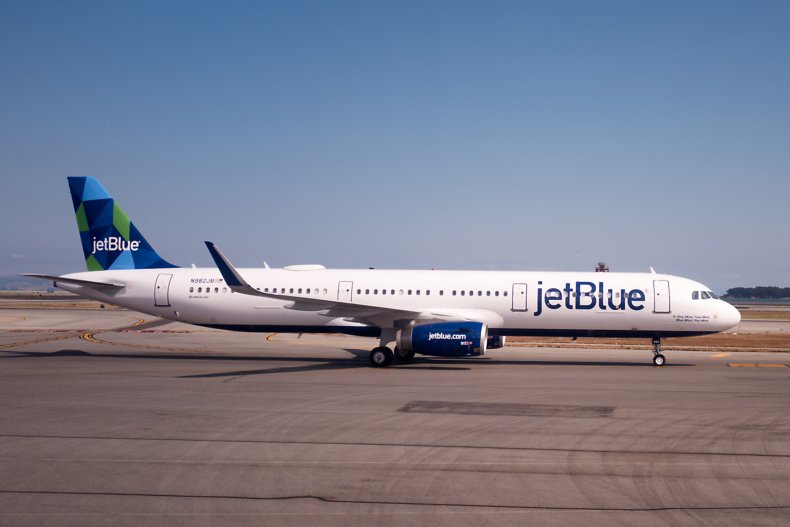 The flights included in the sale are for Tuesday and Wednesday travel from October 15, 2019, until January 29, 2020. However, blackout dates apply and sale tickets are not available for flights between November 11 and December 3, or between December 17 and January 8, so keep this in mind when planning your vacation.
TrueBlue members are in luck because sale flights can also be purchased through TrueBlue points. Plus, all fares include government taxes and fees. However, there is limited availability and tickets are nonrefundable and nontransferable.
Check out the discounted JetBlue tickets on the JetBlue website. The sale ends Tuesday, October 8, 2019, at 11:59 p.m. ET, so if you're planning a last-minute fall vacation, you have to be quick to make the most of the discounted airfare.
JetBlue has been named number one for passenger comfort, according to TripAdvisor travelers. According to JetBlue's website, all flights include free brand-name drinks and snacks, like Cheez-It Crackers and Pepsi. EatUp Boxes are also available for purchase for $8-9 and other EatUp products are available, ranging from $8-12. Alcoholic beverages, including wine, beer and spirits are also available to purchase for $8.
Every JetBlue plane comes with onboard wifi within U.S. zones, as well as TV screens with access to DirecTV and SiriusXM Radio at every seat. Furthermore, extra legroom is available with an upgrade to Even More Space, which comes with up to 7 inches more legroom.