Jeter, A-Rod and a Not So Fond Farewell to Farewell Tours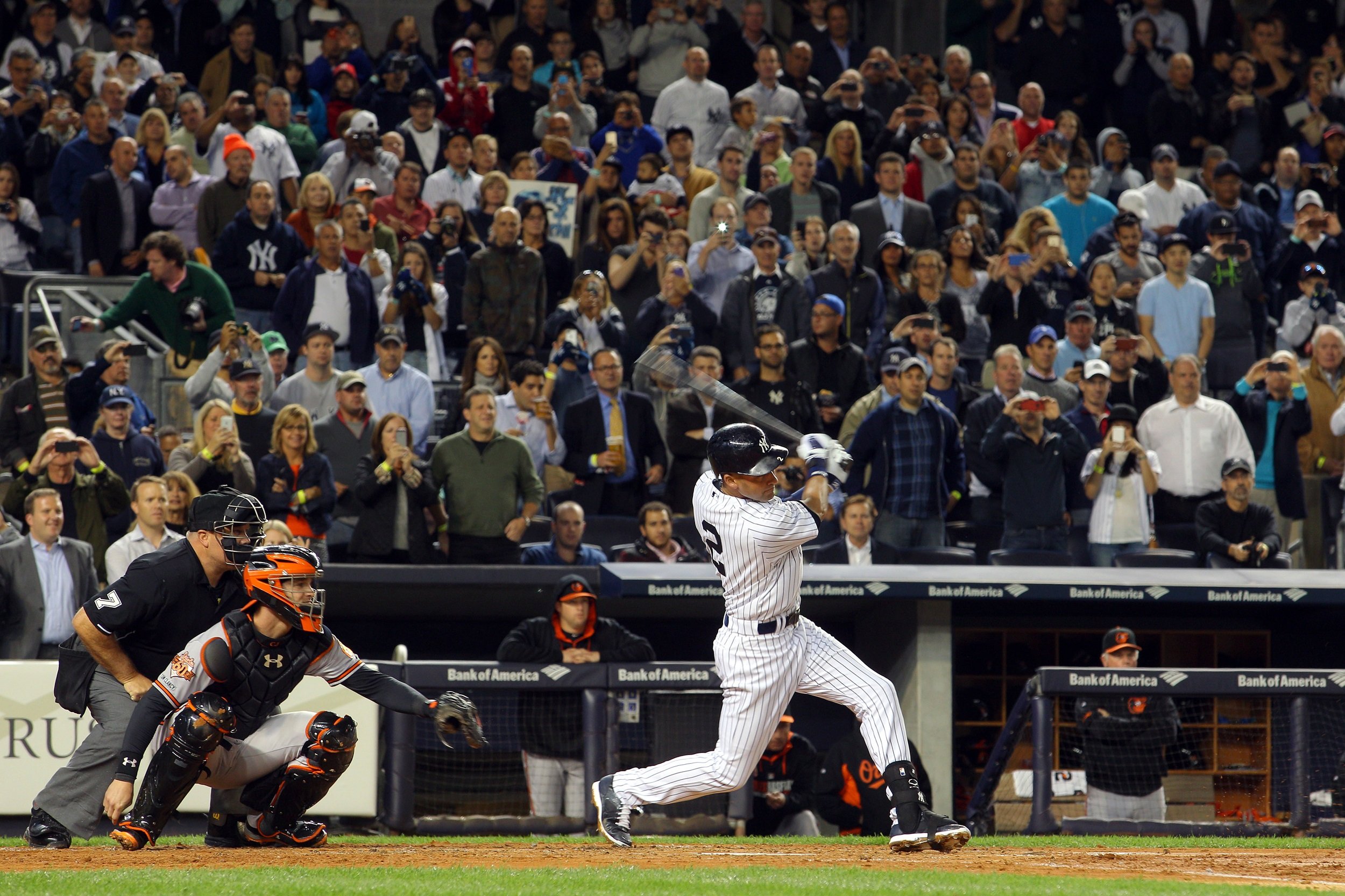 So…about that Alex Rodriguez farewell tour…
As illustrated by a plethora of splenetic essays—both written and spoken word—directed at New York Yankees shortstop Derek Jeter recently, farewell tours should remain the domain of Viagra-poppin' rock bands. They have become the bridal showers of baseball, affairs in which teams perfunctorily participate for fear of being ostracized if they do not. Farewell tours should be retired—and given a farewell tour.
On Tuesday ESPN's Keith Olbermann nearly pulled a muscle reaching to denigrate the career of the Captain in the midst of Jeter's final week in pinstripes. Olbermann went nuclear-Jan Brady ("Marcia! Marcia! Marcia!"), scolding his audience—particularly those young whippersnappers under the age of 42—for failing to recognize that Jeter, while "excellent," is not as great as you may think he is.
Olbermann's true target, of course, was not Jeter but us—or at least our obsequious adulation of the Captain, as embodied by his prolonged and elaborate farewell tour. The Yankees, besides having won more World Series (27) than any other Major League franchise, also are the all-time leaders in players taking a season-long victory lap (2). Times have certainly changed: Lou Gehrig's farewell tour lasted one afternoon.
But why blame us, the fans, for the farewell tours of Jeter and his pinstriped predecessor, Mariano Rivera, in 2013? For that bequeathed to retiring Atlanta Braves third baseman Chipper Jones in 2012? For the original baseball farewell tour, as undertaken by Baltimore Orioles shortstop Cal Ripken in 2001?
In June of that season Ripken announced his retirement, and teams quickly mobilized to fete baseball's Iron Man. Besides giving Ripken's foundations nearly $100,000 in donations, franchises loaded up Ripken's goody bag with everything from a vial of dirt from Comiskey Park (Chicago White Sox) to a pair of cowboy boots with which to kick that dirt (Texas Rangers). Before a game at Tropicana Field in St. Petersburg, Florida, ESPN's Dick Vitale, a Tampa Bay Devil Rays' season-ticket holder, presented Ripken with a certificate for a year's supply of Florida stone crabs. (Ripken promptly demanded a trade to the Devil Rays.)
History does not smile upon the concept of the farewell tour. Abraham Lincoln, whose farewell tour lasted 12 days and 1,600 miles, did not much enjoy his, but then the coffin lid somewhat obscured the view. Amelia Earhart did not even realize she was on hers. Face-painting rockers Kiss embarked on a farewell tour in the year 2000—dubbing it the "Farewell Tour"—and have since undertaken 10 subsequent tours. They're on tour right now.
As is Jeter. This weekend, he will roll into Fenway Park for the final three-game series of his career and, hopefully, the final stop for baseball farewell tours in general. Earlier this month, Boston Red Sox slugger David Ortiz announced that a farewell tour is not the way that he wants to exit the game. "What Derek Jeter is doing is fine, because he's Derek Jeter," Ortiz told Alison Smith of WEEI. "What Mariano did is fine, because it's Mariano. But I don't know if I'm going to go through all that."
I don't know if anyone is clamoring for that. Big Papi has spent nearly 90 percent of his career as a designated hitter, albeit a lethal one. He's a borderline Hall of Famer, but is he a baseball ambassador?
Which brings us back to Alex Rodriguez. When Rodriguez, 39, returns from his season-long suspension (in case you were wondering what MLB Commissioner Bud Selig gave Jeter as a retirement gift) next spring, the Yankees will still be on the hook for three years and $61 million. Unless the Yankees can persuade A-Rod to retire (read that sentence once more), he may very well succeed Jeter as shortstop.
As far as statistics go, if A-Rod just averages the numbers of his worst full season in the majors (2011, when he hit 16 home runs and had 103 hits with 62 RBI) over the next three years, he will conclude his career with more than 700 home runs, more than 3,000 hits and more than 2,000 RBI. Only one other man ever achieved that plateau: Hank Aaron.
A-Rod is among the game's leaders in most all-time offensive stats, but he is the game's all-time leader in two of the most offensive stats: longest single suspension (162 games) and most career earnings ($365 million). Jeter, as befits his uniform number, is second on that latter list ($265 million), which prompts the question: Did he really need the Toronto Blue Jays to give him a three-night stay at a five-star resort in Banff National Park?
Whether it's in 2017 or before or after, A-Rod is eventually going to retire. And when he does, I am confident that despite all of his accomplishments, such as those three Most Valuable Player awards, he will not be getting a farewell tour. Nobody will be giving him a vial of dirt. And that's probably fine with him. I suspect he's had enough of vials by now.