Jewish Athletes to Gather in Berlin for European Maccabi Games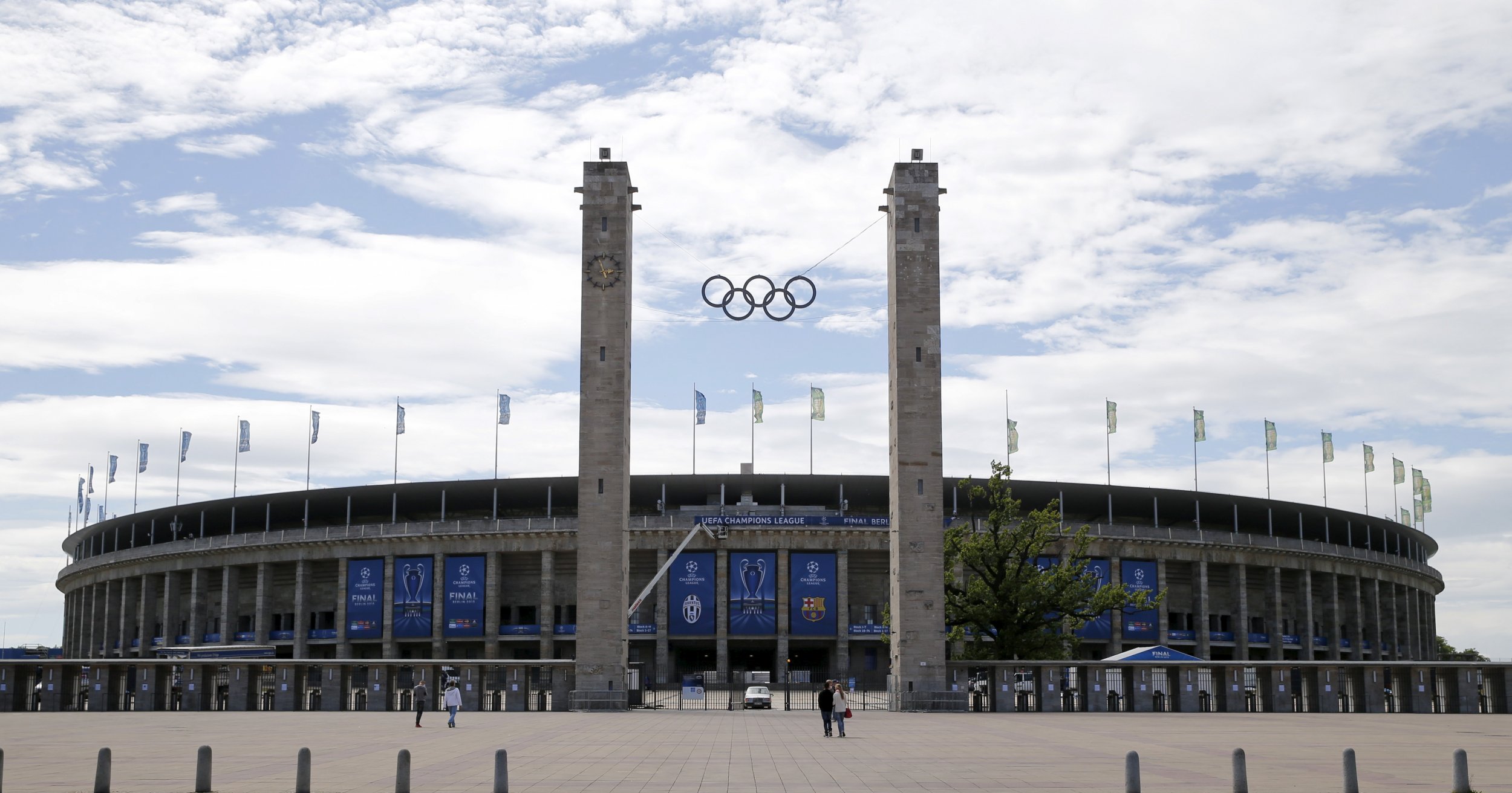 Seven decades after the end of World War II, the European Maccabi Games are coming to Germany for the first time. The opening ceremony Tuesday will bring more than 2,000 Jewish athletes from 36 countries to the Waldbühne in Berlin, an amphitheater that was built for the 1936 Olympic Games and originally named the Dietrich-Eckart-Bühne after Hitler's mentor.
German President Joachim Gauck will give remarks at the opening ceremony, the Jewish Telegraphic Agency reports, and the event will also include performances by Matisyahu, an American musician known for merging Jewish themes with reggae, hip-hop and rock, and Dana International, an Israeli transgender pop star who won the Eurovision Song Contest in 1998.
The games, which run for more than a week, feature 19 sports disciplines including tennis, archery and soccer. Many of the competitions will be held in the Olympiastadion and other parts of Olympiapark in Berlin, where Hitler presided over the 1936 Olympic Games.
In April 1933, shortly after Hitler was named chancellor, the Nazis instituted a ban on non-Aryan participation in sports facilities and athletic associations. Jews and members of other groups like Roma, or Gypsies, were verboten. Only one part-Jewish athlete was allowed to represent Germany in the 1936 Olympics, fencer Helene Mayer. Movements in the U.S., the U.K. and elsewhere encouraged athletes and teams to boycott the games.
"Where Jewish athletes were excluded from the Olympic Games in 1936, thousands will send a message for tolerance and openness and against anti-Semitism and racism this summer," the European Maccabi Games website states.
A series of games that pits Maccabi athletes against professional and celebrity teams, called "Let's Play Together," is meant to unite "the Jewish participants, non-Jewish athletes and a broad audience and makes it a special cultural highlight." The series, which boasts free admission, includes a women's hockey match and a soccer game on August 2 as well as a basketball game on August 3.
The European Maccabi Games were first held in 1929 and 1930 in Prague and Antwerp, respectively, but were soon discontinued with the rise of the Nazis, JTA reports. The games returned in 1969 and are now held every four years to alternate with the Maccabiah Games in Israel (which always take place one year after the summer Olympics).
The 2011 European Maccabi Games brought athletes to Vienna, the first time since the end of WWII that the tournament transpired on territory of former Nazi Germany. This year—with the first games hosted in Germany—also marks half a century since the German Makkabi Club was reinstated and 50 years of diplomatic relations between Israel and Germany.