Jewish Colorado Couple Have Swastika Carved Into Front Door Twice In Two Days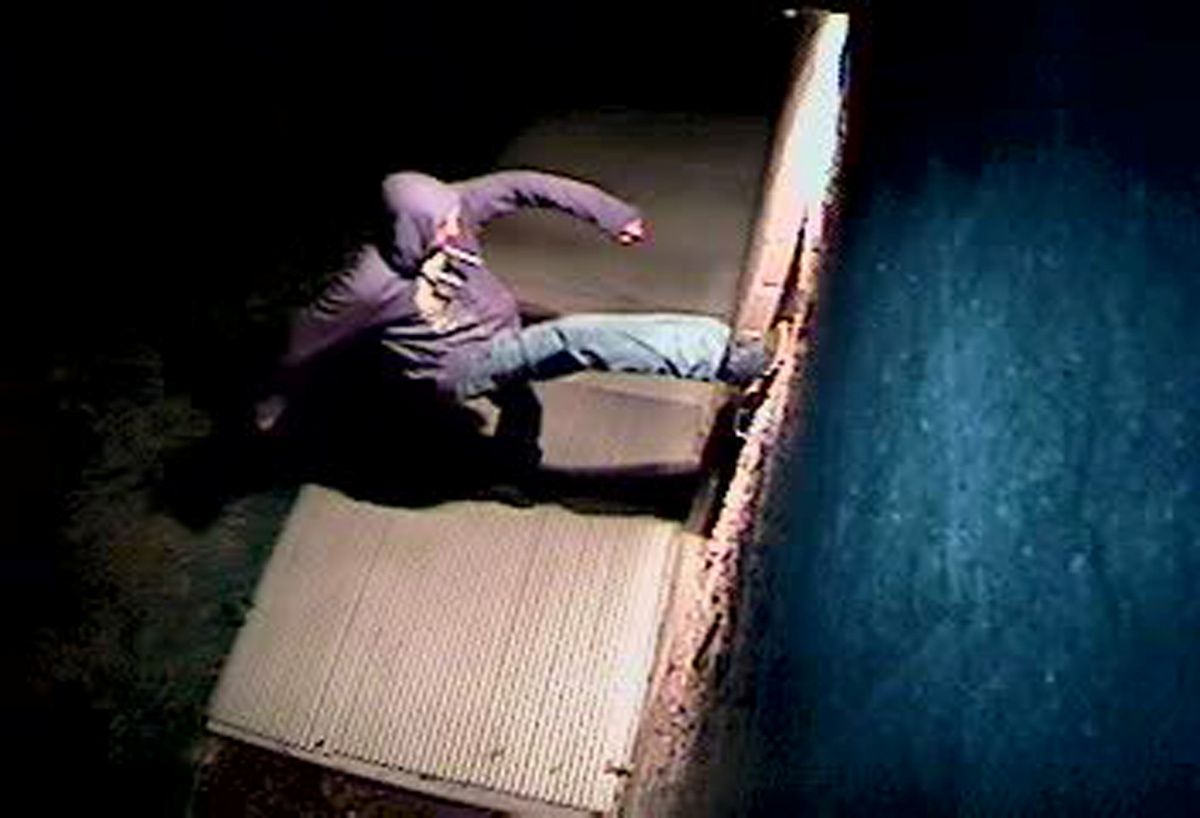 A Jewish couple this week had a Nazi swastika carved into their front door twice in two days.
After moving to Colorado from an ultra-Orthodox neighborhood in New York, Will and Emma Rosenbaum have lived in the state for over a year, hoping it would be a quieter place to live.
But their expressions of Judaism have appeared to have made them a target. The pair had a mezuzah hanging from their door. It is a piece of parchment that bears verses from the Torah, the religious book of Judaism. They also flew an Israeli flag last year, but took it down when a swastika was daubed on a neighbors car.
Lafayette police have visited the couple's house twice but have no suspects in the case. They have painted over the door twice.
"It appeared someone used a knife or something sharp," local police commander Brian Rosipajla told the Boulder Daily Camera. "Officers had maintenance crews paint over the door."
Emma Rosenbaum, in a Facebook post, detailed her account after being directly targeted in an anti-Semitic attack.
"Something horrible and unthinkable happened to my husband William Rosenbaum and I yesterday. I've been processing my feelings but felt it was appropriate and very needed to post about it," she wrote.
"When he got home from work yesterday he found a swastika carved into our front door. I was at work and when he called to tell me I felt shocked, hurt, personally attacked and a rush of other feelings."
She continued: "This only happened in the two hours between me leaving and him coming home. I started to think are we being watched? Will something happen again? Why are we being targeted? Just how can this happen? You should never feel scared to be at home, home should be your comfort place."
The Jewish community has faced a surge in hate crime since the end of 2016. Jewish community centers have received bomb threats—many of which turned out to be from a Jewish teenager based in Israel—and Jewish cemeteries have been desecrated.
In April, the Anti-Defamation League, America's leading Jewish organization, said that anti-Semitic incidents had increased 86 percent in the first three months of 2017. It said there were 541 incidents between January and March, compared to 281 during the same period a year before.
Colorado has witnessed other incidents of suspected far-right extremism in recent months. In March, a vandal threw rocks and a bible to smash a window at the Islamic Center of Fort Collins.