French Photographer Apologizes for Sign That Offended London's Jewish Community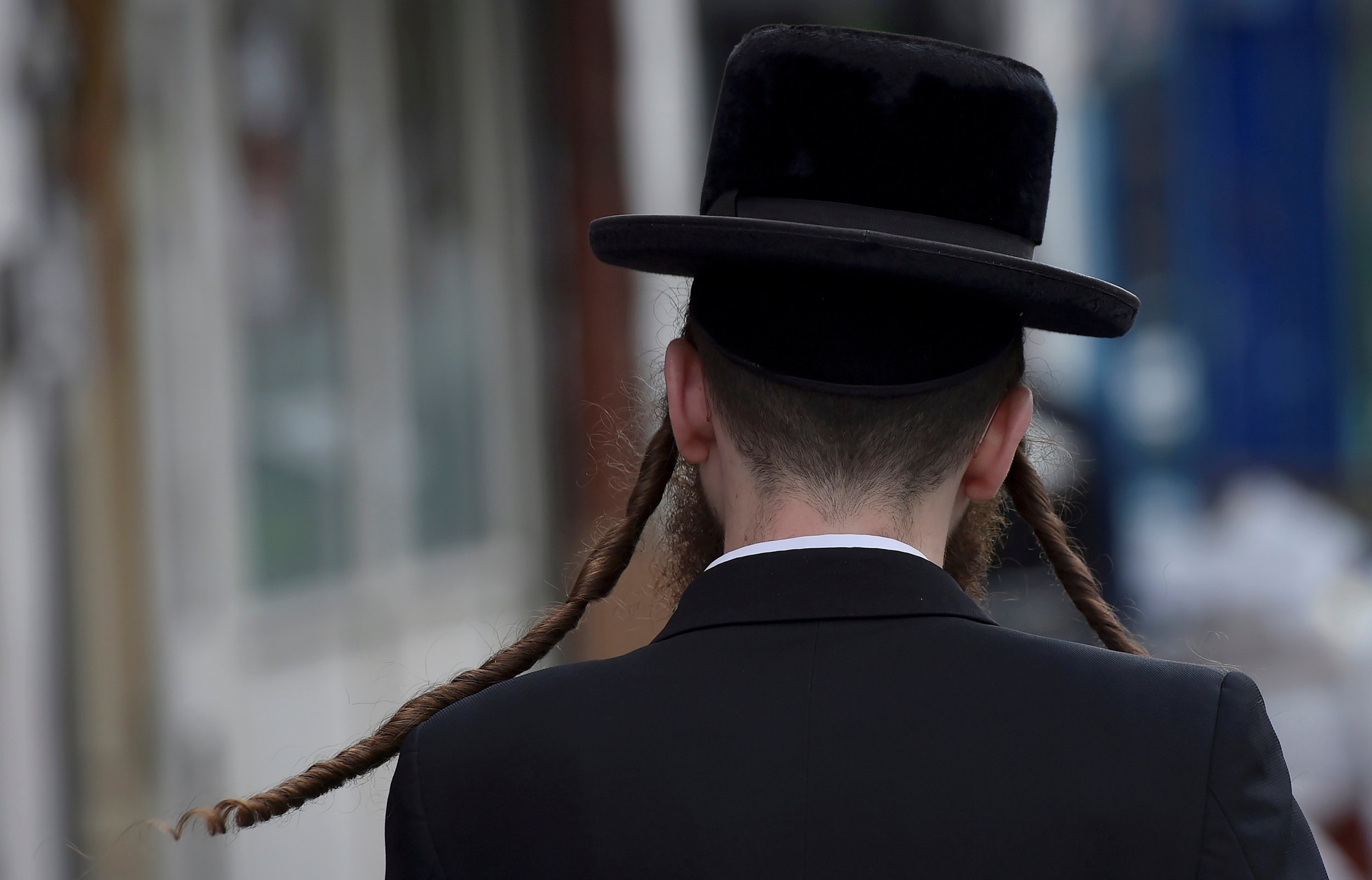 A French freelance photographer apologized Wednesday for any offense caused by a mock road sign he placed in a Jewish neighborhood of London.
The red triangular warning sign, featuring a silhouetted image of a man in Orthodox Jewish clothing and hat, was seen near a synagogue in Stamford Hill.
Photographer Franck Allais told Reuters that it had not been meant as an anti-Semitic slur, but instead was part of a wider art project. Allais said he had put up about 20 others featuring several characters, such as an elderly woman with a shopping bag.
"I have a big, big apology to the Jewish community," he said, explaining the project was about the identity of people crossing the road, using the format of traffic warning signs.
"It's all about the characters in London who make London so rich and nice," said Allais, whose work has appeared in British newspapers and magazines, including Newsweek.
A Jewish neighborhood watch group reported the sign to police. Municipal authority Hackney Council said it believed the sign had already been taken down.
Stamford Hill is home to Europe's largest Haredi community of strictly Orthodox Jews, with an estimated 30,000 living in the area. It has been targeted by far-right supporters in the past and police figures show an increase of more than 60 percent in anti-Semitic incidents across London last year.
"Disgusting. Unacceptable," Diane Abbott, the home affairs spokesman for the opposition Labour Party, wrote on Twitter after the sign was first reported.
"Despicable, nasty behavior that has absolutely no place in our community," tweeted another Labour lawmaker from a nearby London area, David Lammy.
Last month, the Community Security Trust, that advises Britain's estimated 260,000 Jews on security matters, said it had recorded a record 1,309 incidents across the country in 2016, the highest number since it began collecting figures 33 years ago.