Two Jewish mental health professionals at Stanford University's Counseling and Psychological Services division have come forward with complaints that the division's diversity, equality and inclusion (DEI) program created a hostile environment for them.
The complaints submitted to both the Equal Employment Opportunity Commission and the California Department of Fair Employment and Equal Housing were filed by CAPS staff psychiatrist/clinical associate professor of psychiatry Ronald Albucher and Sheila Levin, a former clinical care manager and eating-disorder specialist.
The complaints announced on Tuesday allege that Jewish staff were pressured to attend the DEI program's racially segregated "whiteness accountability" affinity group. The group was created for staff who hold "so-called privilege through white identity, who are 'white identified' or 'may be newly-grappling with or realizing their white identity' or are seen as 'white presenting and passing.' " The complaints also alleged that the DEI committee endorsed the narrative that Jews are connected to white supremacy, advancing antisemitic tropes concerning Jewish power, conspiracy and control.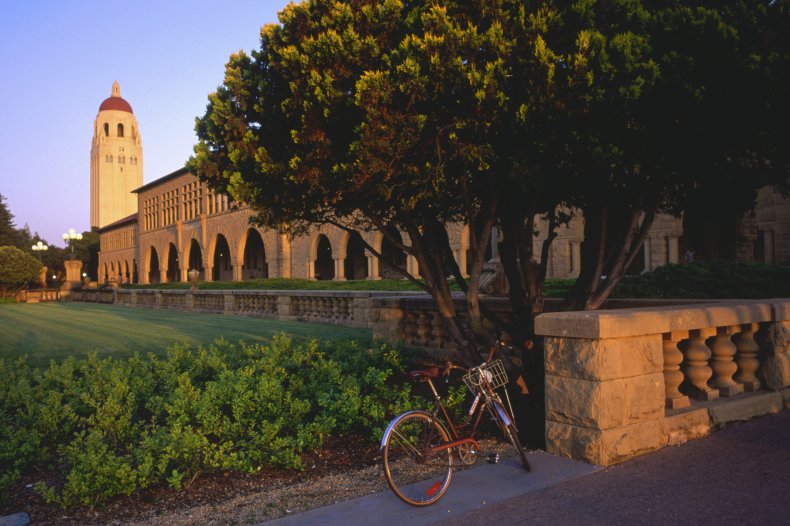 "The program's blind spot is that Jewish identity and anti-Jewish bigotry were completely exclude from the DEI agenda," Alyza D. Lewin, the lead attorney for the complainants and president of the Louis D. Brandeis Center for Human Rights Under Law, a nonprofit organization focused on defending and advancing Jewish people's civil rights, told Newsweek.
"The DEI program refused to address issues and incidents of antisemitism on campus and in addition, it placed Jewish staff automatically in a white affinity group which promoted the century-old antisemitic trope concerning Jewish power, conspiracy and control," she added.
Newsweek reached out to the university's CAPS division for comment but did not hear back from them in time for publishing.
A statement from Albucher's and Levin's complaint read: "As counselors, we strongly support diversity, equity and inclusion and are mortified that Stanford University has permitted the DEI program to be perverted so that it accomplishes precisely the opposite of its intended aims. The very program that is supposed to facilitate the full inclusion of all members of the Stanford community is now undermining that goal, perpetrating the very invidious discrimination that it is meant to eliminate."
"You had a program meant to foster folks towards racism and to make sure everyone understands the issues of bias and prejudice," added Lewin. "The problem is that they refused to discuss antisemitism or allow for the Jewish members to share the richness of their Jewish Identity—part of that history that's been suppressed…there was no place for them and they ended up being portrayed as part of the problem."