What Are the Jewish High Holidays? Dates and Facts about Rosh Hashana and Yom Kippur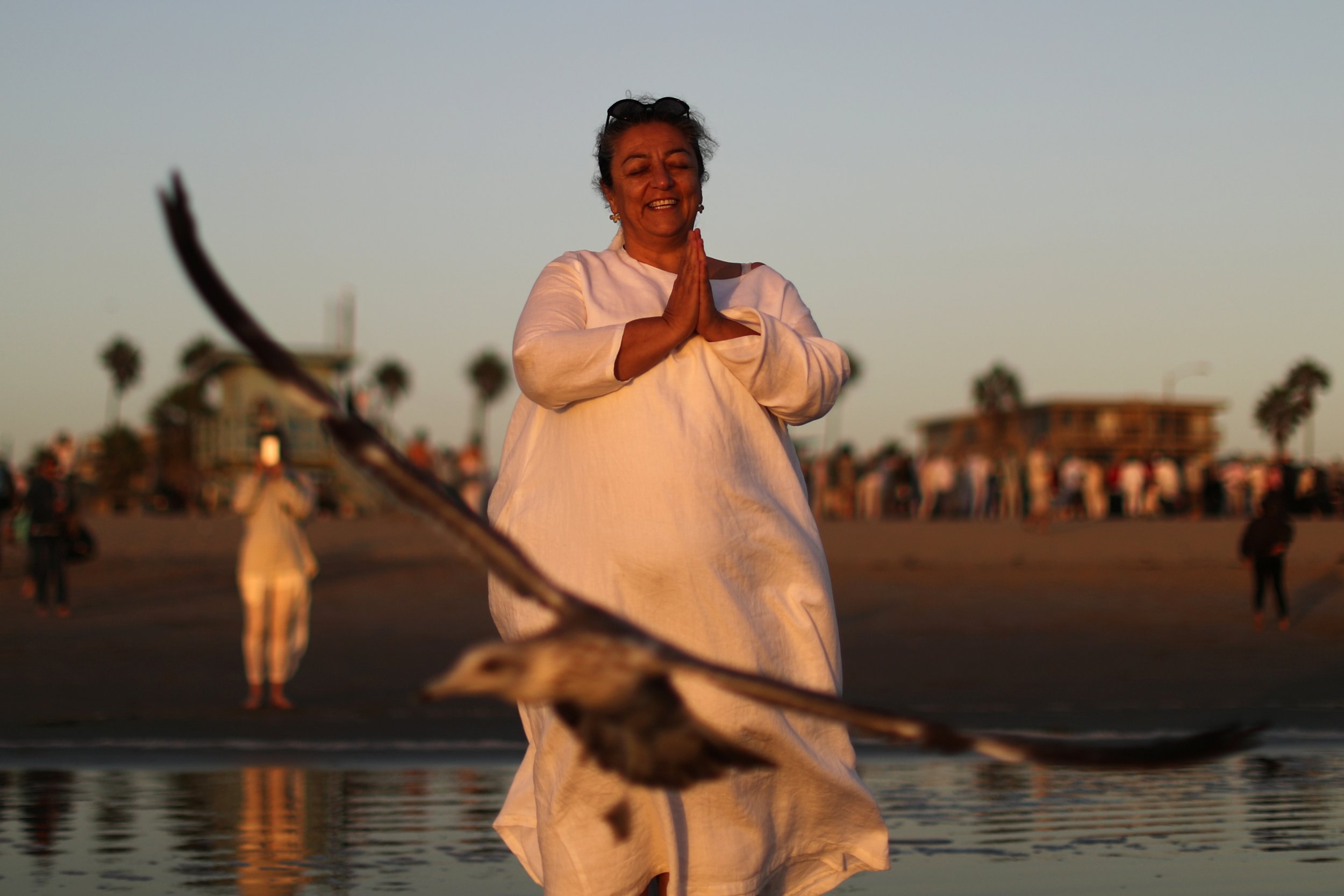 It's the holiest time of the year for followers of the Jewish faith. Rosh Hashana has just passed, and Yom Kippur is fast approaching. Here is a brief guide to the High Holidays in 2017—from what these holidays are and how they are celebrated to why the leaders of most major Jewish movements decided not to participate in a traditional call with the president ahead of the High Holidays this year.
Related: Rosh Hashana 2017: What Food Do Jews Eat to Celebrate the New Year?
What are the High Holidays?
The High Holidays consist of Rosh Hashana and Yom Kippur. Rosh Hashana is the Jewish new year, timed at what was believed to be the anniversary of the biblical story of creation of the first humans, Adam and Eve, as described in the book Genesis of the Hebrew bible (what Christians might refer to as the "Old Testament"). Yom Kippur is the Day of Atonement, on which God decides each individual's fate and on which Jews are meant to make amends and ask for forgiveness for any sins or wrongdoings from the past year.
What is the meaning of the High Holidays?
Rosh Hashana marks the start of the "Ten Days of Repentance" or the "Days of Awe," which culminate in Yom Kippur. According to the Jewish belief, God inscribes his judgment and the fate of each individual in the "Book of Life." But the period of self-reflection, prayer and repentance that follows gives observant Jews the opportunity to atone, seek forgiveness and make amends for their past sins and wrongdoings before the fate is sealed on Yom Kippur.
This notion is reflected in the greetings heard throughout this period. Before Rosh Hashana, you may tell someone, Ketivah v'chatima tovah, which means, "a good inscription and sealing [in the Book of Life]." On the eve of Rosh Hashana, you would say, Leshana tovah tikatev v'tichatem to a male or Leshana tovah tikatevee v'tichatemee to a female, which means, "May you be written and sealed for a good year." Finally, between Rosh Hashana and Yom Kippur, you'd say, Gemar chatimah tovah, which means, "a good final sealing."
How are they marked or celebrated?
Jews celebrate holidays in a wide variety of ways, depending on their level of observance and their community's and family's traditions. Rosh Hashana traditions include longer synagogue services with extra prayers and readings, the sounding of the shofar, which is the horn of a ram or another animal, festive meals, the lighting of candles and a ceremony called Tashlich where Jews throw bread crumbs into a body of water, symbolically casting away their sins from the previous year.
Yom Kippur is a somber holiday. Worshippers refrain from work, like on Shabbat. And—save for children, the sick and women who are pregnant or have just given birth—worshippers fast for more than 24 hours. They might abstain not only from eating and drinking, but also from wearing leather, applying lotions or creams, washing or bathing and having sex. Other traditions include chanting of the Kol Nidre, lighting candles (including to perpetuate the memory of loved ones who have passed away), wearing white, eating meals before and after the fast and the sounding of the shofar to mark the end of the holiday.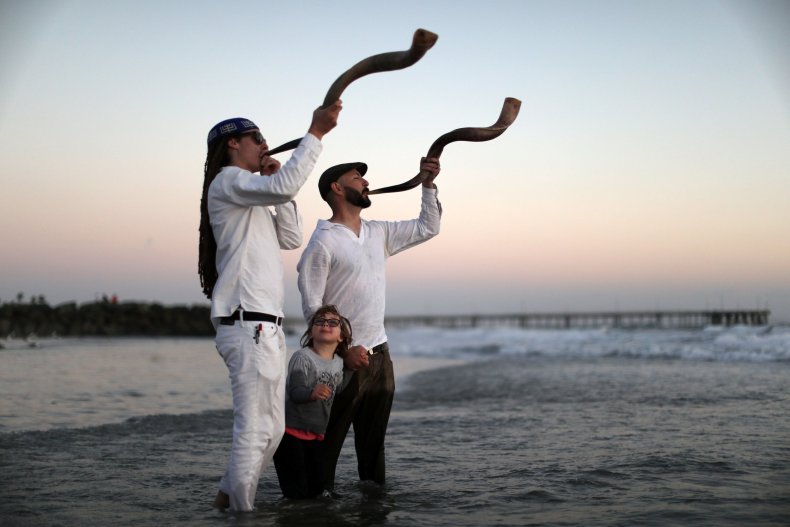 When are Rosh Hashana and Yom Kippur in 2017?
In 2017, Rosh Hashanah began at sundown Wednesday, September 20, and ended with nightfall Friday, September 22. Yom Kippur will begin at sundown on Friday, September 29, and end with nightfall on Saturday, September 30. In Judaism, any given day begins with sundown the night before, which is why the Sabbath and all holidays start in the evening.
Why do Jewish holidays fall on different dates every year?
Jewish holidays are celebrated on the same date every year according to the Jewish calendar—Rosh Hashana on the first and second days of the month and Yom Kippur on the 10th day of Tishrei—but it doesn't correspond exactly with the Gregorian calendar used in the U.S. and in most countries. So the date of Jewish holidays on the Gregorian calendar is different each year, though the High Holidays tend to take place in September or October.
The Jewish calendar is lunisolar, or based on the cycles of the sun, around which the Earth orbits every 365 days, and the moon, which goes through a dozen waxing and waning cycles every roughly 354 days. Since a lunar month lasts about 29.53 days, each month on the Jewish calendar is either 29 or 30 days long. A regular year on the Jewish calendar, therefore, is about 11 days shorter than a full solar year. In order to fix the discrepancy and ensure that religious observances and seasons happen around the same time of year, it has its own version of a leap year. However, instead of adding one day to February, it adds a 13th month every two or three years (or precisely seven times every 19 years).
Why do some synagogues require tickets for High Holiday services or keep details about them secret?
There are at least two very different reasons synagogues might require congregants and/or guests to buy tickets for services held during their busiest time of year. (Some less-observant Jews only go to synagogue on Yom Kippur and perhaps Rosh Hashana, the way some Christians only go to mass on Christmas and/or Easter. Some Jews don't attend synagogue at all, but that's another story.)
The first reason is financial and controversial. Some synagogues require those who attend High Holiday services to be members—which means they've paid annual dues—or to purchase tickets that can be quite expensive. The money that comes in can help pay the bills for the rest of the year, when synagogues are not nearly as full as during the High Holidays.
But in other cases, tickets are a security measure. Synagogues and Jewish institutions are cognizant of security throughout the year, but the crowds that characterize the High Holidays add an extra layer of apprehension. In other words, when synagogues are at their fullest, congregations are most aware of security threats, particularly at a time when anti-Semitic incidents are on the rise and hate has been on brazen display in places like Charlottesville. According to the High Holidays section in the Anti-Defamation League's " Protecting Your Jewish Institution: Security Strategies for Today's Dangerous World," synagogues might choose to have limited-access events—which could require prospective attendees to buy tickets with a check or credit card from a central location in advance of the services. They may also choose to control publicity for the event by omitting the time, date or location from all public materials about it, and require guests to call for more information ahead of time and identify themselves.
Why didn't representatives of three major movements in Judaism have their traditional call with the president ahead of the High Holidays this year?
Leaders of the Reform, Conservative and Reconstructionist movements announced in late August that they would forgo a call with President Donald Trump ahead of the High Holidays this year, breaking from recent tradition. "We have concluded that President Trump's statements during and after the tragic events in Charlottesville are so lacking in moral leadership and empathy for the victims of racial and religious hatred that we cannot organize such a call this year," read a statement signed by the Central Conference of American Rabbis (Reform), The Rabbinical Assembly (Conservative), the Reconstructionist Rabbinical Association and the Religious Action Center of Reform Judaism.
Despite the scathing indictment, the statement also reflected the spirit of the holidays—expressing the hope that Trump could one day make amends. "Our tradition teaches us that humanity is fallible yet also capable of change," the Jewish leaders wrote. "We pray that President Trump will recognize and remedy the grave error he has made in abetting the voices of hatred."
What did Trump say on a call that went ahead anyway with Orthodox rabbis?
There was one major Jewish movement whose leaders didn't sign on to the statement and who went ahead with the call anyway. The week before Rosh Hashana, a smaller group of mostly Orthodox rabbis participated in a call with Trump and his Jewish son-in-law and senior advisor, Jared Kushner. It's not surprising; unlike all the other Jewish movements, Orthodox Jews favored Trump over Hillary Clinton during the 2016 presidential election, according to an American Jewish Committee poll. A more recent poll by the same group found that only 11 percent of Reform Jews had a favorable opinion of Trump compared with 71 percent of Orthodox Jews.
The call this year was brief, and the president reportedly didn't take any questions. "To the many leaders, rabbis, and Jewish friends who are on the line, I am delighted to speak with you and to wish you Shana Tova, a sweet New Year. I send the Jewish community my warmest wishes as we approach the High Holy Days," Trump said, according to a transcript published by the White House. "The Jewish tradition of making time and taking time each year to rededicate your lives to the sacred values you hold dear not only improves yourselves but strengthens our nation and inspires us all."
He went on to speak about the persecution Jews have endured throughout history, recognizing the Holocaust survivors he said were on the line and thanking them for sharing their stories. He spoke of his love for and commitment to the state of Israel, said his administration was fighting against anti-Israel bias in the United Nations and called the new year a new opportunity to seek peace between Israelis and Palestinians. Finally, he said that "we forcefully condemn those who seek to incite anti-Semitism, or to spread any form of slander and hate—and I will ensure we protect Jewish communities, and all communities, that face threats to their safety."
However, just the day before, he had repeated his belief that both sides were to blame for the violence in at a white nationalist rally Charlottesville. It was exactly those remarks that had caused most major Jewish movements to forgo the High Holidays call in the first place. It's hard to imagine those leaders could have taken his condemnation of anti-Semitism seriously or that they would have felt, as they'd hoped, that Trump had fixed what they called a "grave error."