Jewish Man Stabbed Near Kosher Restaurant in Milan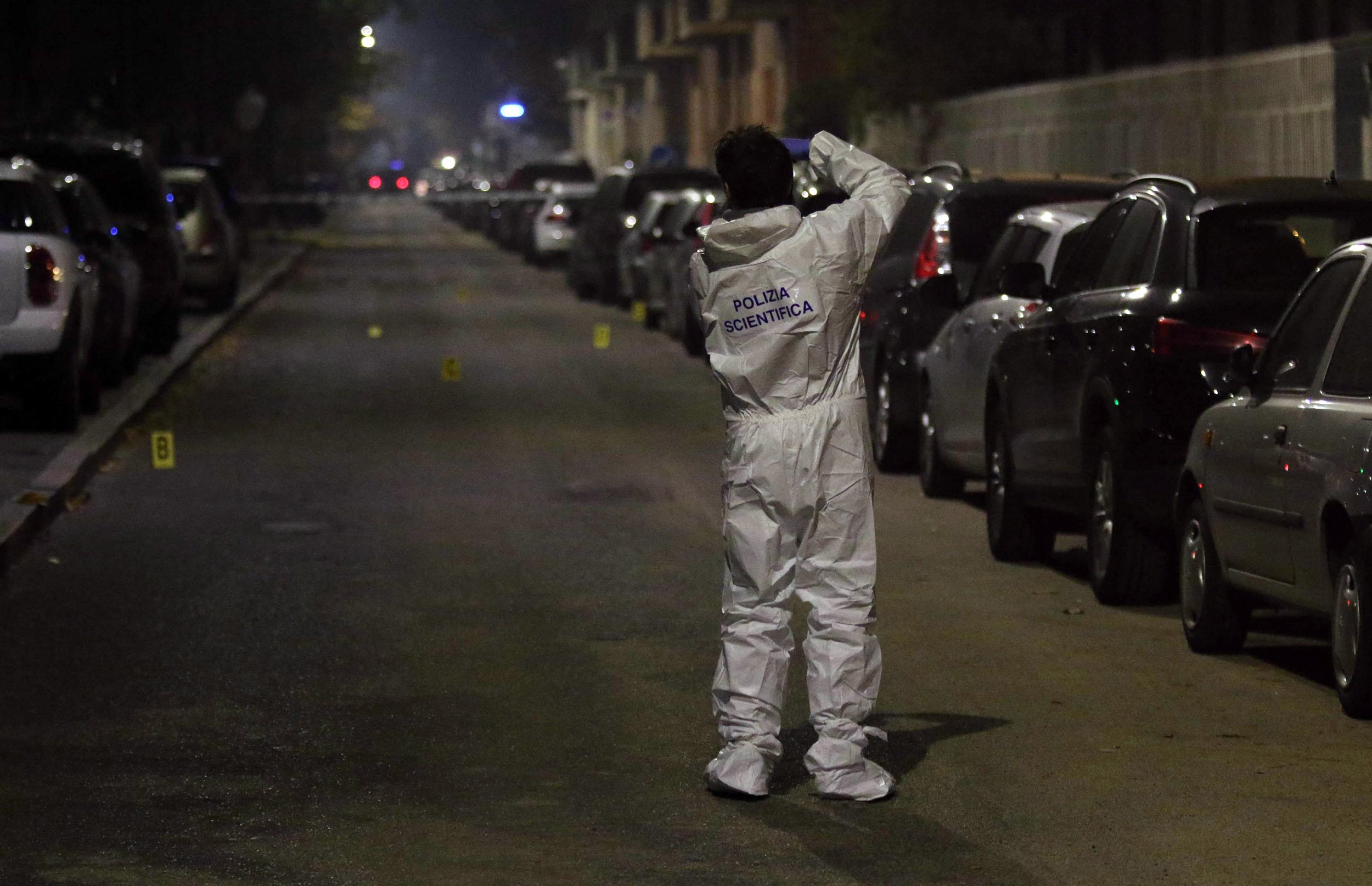 An Orthodox man was injured in a knife attack near a kosher restaurant in Milan on Thursday, Italian media reported, raising fears that the stabbing "intifada" that has gripped Israel in recent weeks may have spread to Europe.
La Repubblica newspaper said police have not confirmed if the stabbing had an anti-Semitic motive, but the victim was apparently wearing clothing that seemed to identify him as Jewish, and the attack happened in an area that also has a Jewish school.
La Repubblica said the attack happened around 8 p.m. local time on Thursday on Viale San Gimignano in a section of western Milan known for its kosher restaurants. The victim, identified by the paper as Nathan Graff, 40, was apparently wearing a yarmulke. The attack happened near Carmel, a kosher restaurant and pizzeria. The website for the restaurant says it opened in 1995 "to give a service to the Jews of Milan."
Graff is an Israeli citizen, according to reports. He sustained slight to moderate wounds and underwent surgery, media reports say. According to YNet, Graff lives on the block where the attack happened. (Some reports have spelled his name as Natan Graf.)
Mosaico, a website for the Jewish community of Milan, said local authorities had offered to increase security at Jewish sites.
"Anti-Semitic terrorism [is] back to shed blood even in Italy. We are worried, but we have confidence in the institutions," Ruth Dureghello, president of the Jewish Community of Rome, said on Twitter. "You can not trample on civil rights. In Italy it is not welcome."
"This is the first incident of this kind and we are absolutely integrated into life in Milan. There had been until now no hint of hostility, as was the case in other European countries," said Milo Hasbani of the Jewish Community of Milan, according to the group's website.
Anti-Semitism has been on the rise in Europe, with deadly attacks at the Jewish Museum of Belgium in 2014 and at a kosher supermarket in Paris in January following the Charlie Hebdo attack. But the stabbing in Milan, if motivated by anti-Semitism, would seem more in line with the dozens of knife attacks in Israel in recent weeks.
"If this indeed was a deliberate and malicious targeting of a man because he is identifiably Jewish, it is imperative that Italian authorities treat this incident with utmost severity," Ronald Lauder, president of the World Jewish Congress, which represents Jewish communities around the world, said in a statement.
The Milan suspect remains at large, reports say.