Miss Internet Is New Honor for First Jewish Miss Germany Contestant Tamar Morali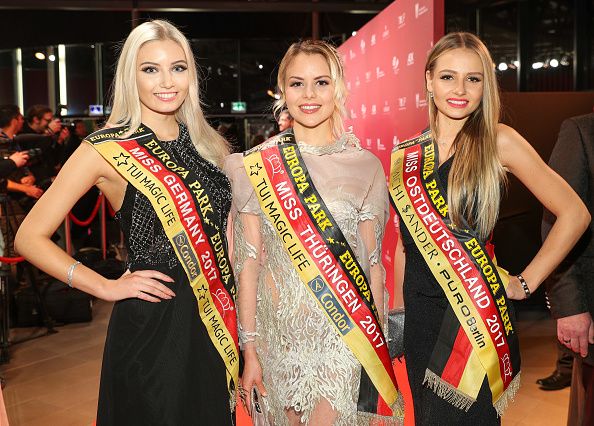 The first Jewish contestant for the Miss Germany 2018 competition earned another honor over the weekend: She was crowned Miss Internet.
Tamar Morali, 21, will advance to the next round of the Miss Germany competition thanks to her Miss Internet win. The designation of Miss Internet is a section of the Miss Germany competition that is decided by judges and online voters. She will now compete against 21 other women for the title of Miss Germany.
"I see my candidacy not only as a personal achievement but as an achievement for the State of Israel and for the Jewish people in the Diaspora - that in Germany, a country with a very complex history with regard to the Jewish people, there is the first Jewish contestant for the title," Morali said about her participation in the competition. The final round will be held in February.
Another Jewish woman, Valeria Bystritskaia, competed in a separate beauty pageant and was named Miss Germany in 2011. But Bystritskaia kept her Jewish heritage a secret for fear of anti-Semitic backlash. After winning the competition, Bystritskaia said she was the victim of frequent online harassment after people learned she is Jewish, and she eventually chose to leave Germany for the U.S.
Morali was born in the German city of Karlsruhe and grew up in Vienna, Austria. She is now finishing a degree in communications and business at a university called the Interdisciplinary Center in Herzliya in Israel.
Germany is one of the most diverse countries in Europe, and hate speech and anti-Semitism are closely monitored and penalized. Nevertheless, some members of the German-Jewish community have warned that anti-Semitism is becoming more frequent in the country, especially among supporters of the German far-right and some Muslim migrants. Jewish leaders have cautioned Jews against openly identifying themselves for fear of attacks.
The far-right, xenophobic Alternative for Germany party rose to prominence during the refugee crisis that saw Germany take in over a million refugees. The party entered Parliament for the first time last year with almost 13 percent of the vote.