Jewish Prayer Service Zoom-Bombed With Hitler and Nazi Imagery: 'It's Etched in Our Minds'
A Jewish prayer service in Alabama was recently Zoom-bombed with images of Adolf Hitler and Nazi symbols.
In an interview with Newsweek, Rabbi Scott Kramer of the Montgomery synagogue Agudath Israel Etz Ahayem explained that the Jewish community on Saturday was preparing for the High Holy Days that include Rosh Hashanah and Yom Kippur—"the two most important days of the Jewish calendar"—when their Zoom call was attacked.
"So, I opened a Zoom meeting between four Jewish communities in Alabama: Montgomery, Dothan, Auburn and Mobile. And one minute into the session—and I don't know how many—people just came in, screaming above everybody else, and then the images started with Hitler. I thought there was some pornographic images, but I can't be sure," Kramer recalled.
According to Kramer, the attackers also screamed at him, because he was running the meeting. "They said 'F*** Jews, go back to the showers.' I mean it was just horrible to sit there and listen and not be able to do anything about it."
Kramer also told Al.com that Nazi imagery and swastikas were also shown on the call. "We all thought we were in a safe place. We were viciously attacked. Everybody's still feeling it. It's just etched in our minds now, what happened," he said.
The synagogue has been using Zoom to live stream religious services during the novel coronavirus pandemic.
Kramer told Newsweek that shortly after the service was Zoom-bombed, he tried to find ways to remove the people who were sharing the antisemitic images but noted that he "couldn't find them."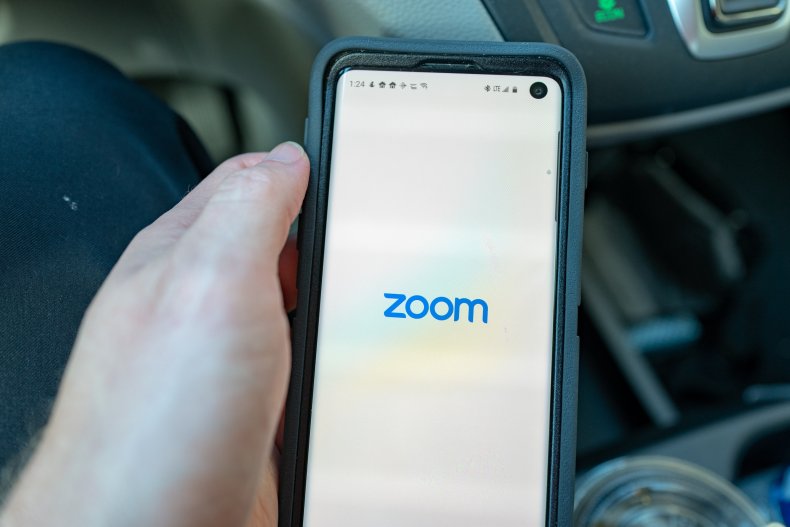 "Eventually we closed the meeting down," Kramer said, adding that he mistakenly used the same Zoom meeting identification number "and of course they came back."
"Once we got rid of them, we were able to do our service, but everybody was crying," Kramer said. "So, it was beneficial for us to keep everybody there and at least process what was going on, and I'm actually glad we did."
The rabbi also noted that he has been receiving "a lot of outreach from the local non-Jewish community here in Montgomery and outside of Montgomery," but added that "the effect of it was pretty devastating on the whole community."
Kramer said he reached out to the Montgomery Police Department to report the incident but was directed to go to the national law enforcement. "So, of course I called the FBI both here in Montgomery and Mobile," but he said that he has yet to hear back from either.
In an effort to combat another similar Zoom-bomb attack, Kramer said that the synagogue is taking a number of different approaches such as utilizing Zoom's waiting room, which allow the host to permit people in the meeting one by one; using unique meeting ID numbers; and employing live streaming for their High Holiday services instead of Zoom.
Kramer added that the synagogue cancelled its religious school the next day since it used Zoom for online instruction, "fearing that something like this could happen."
In an email sent to Newsweek, a spokesperson for Zoom wrote: "We have been deeply upset to hear about these types of incidents, and Zoom strongly condemns such behavior."
"We are committed to maintaining an equal, respectful and inclusive online environment for all our users. We take meeting disruptions extremely seriously and where appropriate, we work closely with law enforcement authorities," continued the company's statement. "We encourage users to report any incidents of this kind to Zoom and law enforcement authorities so the appropriate action can be taken against offenders."