Jews Are Smartest Race in the World and Superior Humans, Israeli Lawmaker Claims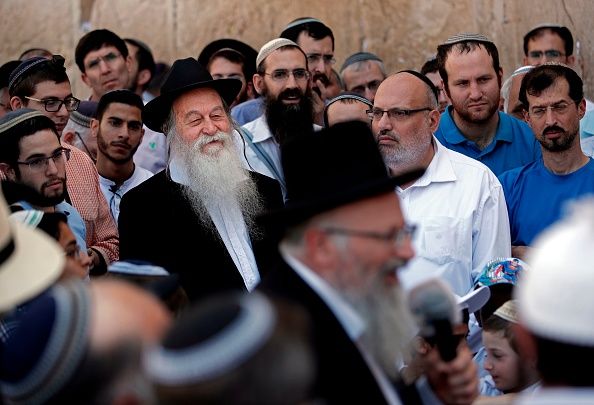 Israelis will never believe the corruption charges being levied against Israeli Prime Minister Benjamin Netanyahu, because the Jewish race is the smartest in the world and of "the highest human capital," an Israeli lawmaker argued Wednesday.
Miki Zohar, an Israeli lawmaker and member of Netanyahu's Likud party, made the comments during a radio interview in which he and a journalist debated the ongoing corruption investigations into the Israeli Prime Minister.
The debate took place the same day Netanyahu was questioned about a variety of corruption cases, three of which directly involve the prime minister and his wife. In the biggest of the three cases, Netanyahu allegedly received favorable media coverage from a popular news site in exchange for regulatory and monetary benefits worth millions of dollars. The other two cases involve the acceptance of lavish gifts—including expensive cigars—and another attempt to receive favorable media coverage in favor of sabotaging the circulation of a newspaper linked to the right-wing American billionaire Sheldon Adelson.
In February, Israeli police recommended that Netanyahu should be indicted for accepting bribes. It is now up to Israel's Attorney General Avichai Mandelblit to decide whether there is sufficient evidence to prosecute.
Speaking during the radio show on Wednesday, Zohar argued that many Israelis still support the prime minister because they are too intelligent to believe the allegations against him.
"I can tell you something very basic," Zohar said. "You can't fool the Jews, no matter what it is the media writes. The public in Israel is a public that belongs to the Jewish race, and the entire Jewish race is the highest human capital, the smartest, the most comprehending. The public knows what the prime minister is doing for the country and how excellent he is at his job."
The comments received some backlash from pundits who argue that presenting Jews as a race—either genetically superior or inferior—is problematic, and it has justified a number of atrocities against Jews throughout the centuries. In 1996, the American cultural and literary historian Sander Gilman published a book titled Smart Jews: The Construction of the Image of Jewish Superior Intelligence, which describes how theories about the superior intelligence of Jews had worked to isolate and stigmatize them.
Since then, the debate has continued, with some pundits arguing that Jews, particularly Ashkenazi Jews, have a higher IQ than others and have more frequently won the Nobel Peace Prize.