Jews Most Targeted Group in New York City in 2018 as Anti-Semitic Assaults Doubled Across America: Study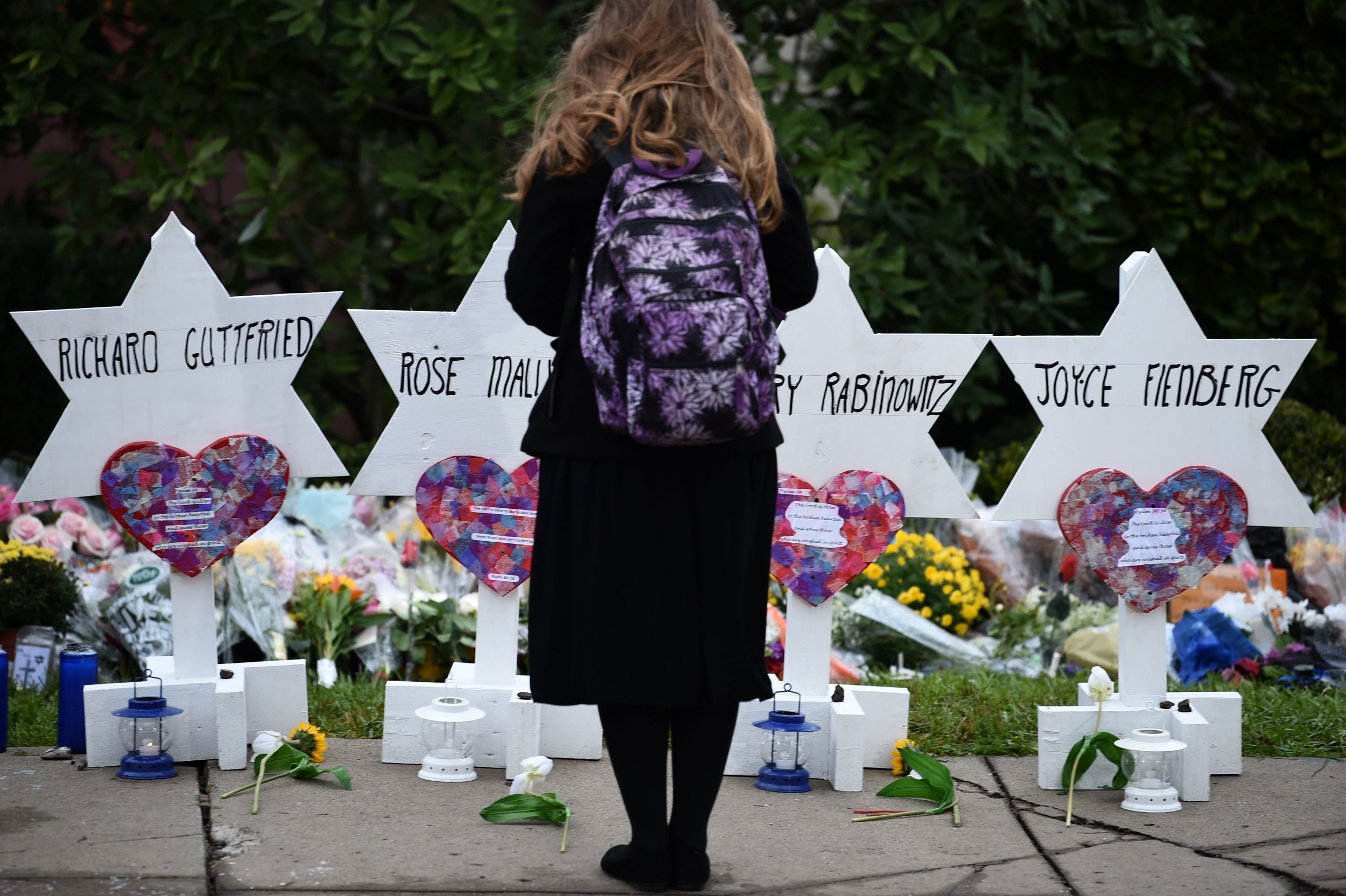 Anti-Semitic incidents have remained at near-historic levels across America in recent years, according to the annual audit by the Anti-Defamation League audit, while assaults against Jews more than doubled in 2018.
The analysis by ADL, an international Jewish nongovernmental organization, was released on Tuesday and reported 1,879 incidents against Jews and Jewish institutions across the U.S. in 2018, a roughly 5 percent decrease from the 1,986 attacks committed in 2017.
Of the 1,879 incidents that occurred last year, 1,066 were harassment cases and 774 were vandalism. The 2018 figure is more than double the 751 incidents reported in 2013, making it the third-highest year on record since ADL began compiling such data in the 1970s.
"We've worked hard to push back against anti-Semitism, and succeeded in improving hate crime laws, and yet we continue to experience an alarmingly high number of anti-Semitic acts," Jonathan Greenblatt, ADL CEO and National director, said in a statement. "We unfortunately saw this trend continue into 2019 with the tragic shooting at the Chabad synagogue in Poway."
Greenblatt added, "It's clear we must remain vigilant in working to counter the threat of violent anti-Semitism and denounce it in all forms, wherever the source and regardless of the political affiliation of its proponents."
Meanwhile, anti-Semitic assaults in 2018 more than doubled the amount tracked in 2017, with 59 Jewish victims identified nationwide, a leap from the 21 identified in the previous year. Unsurprisingly, the states that saw the highest number of anti-Semitic incidents in 2018 were the ones with the largest Jewish populations, such as California (341), New York (340) and New Jersey (200).
The deadliest attack on the Jewish community in U.S. history occurred last October, when an armed gunman entered Pittsburgh's Tree of Life Congregation Synagogue and opened fire, killing 11 people and injuring seven others. Just six months after the devastating Pennsylvania shooting, on April 27, 2019, another gunman opened fire at Chabad Synagogue near San Diego, California, killing one and injuring three others.
Although extremists were not involved in all the incidents, 249 acts of anti-Semitism committed across America—approximately 13 percent of the total figure—were caused by known extremist groups or individuals tied to extremist ideology, according to the audit.
"It is incumbent upon our leaders to continue fighting anti-Semitism at every opportunity," George Selim, ADL senior vice president of programs and a former DHS official, said in the report. "We will continue to advocate for legislative and other remedies to ensure that there is no place for anti-Semitism in our society."
Roughly 6.8 million Jews are estimated to be residing across the U.S., a figure which constitutes around 2.1 percent of the country's total population, according to a Center for the Study of Hate & Extremism study. An extract from the upcoming report found that Jews were the group most targeted in New York City, a city where one in every six Jews across America reside.