Jews In Europe Should 'Flee' If Anti-Semitic Parties Take Power, Jewish Leader Says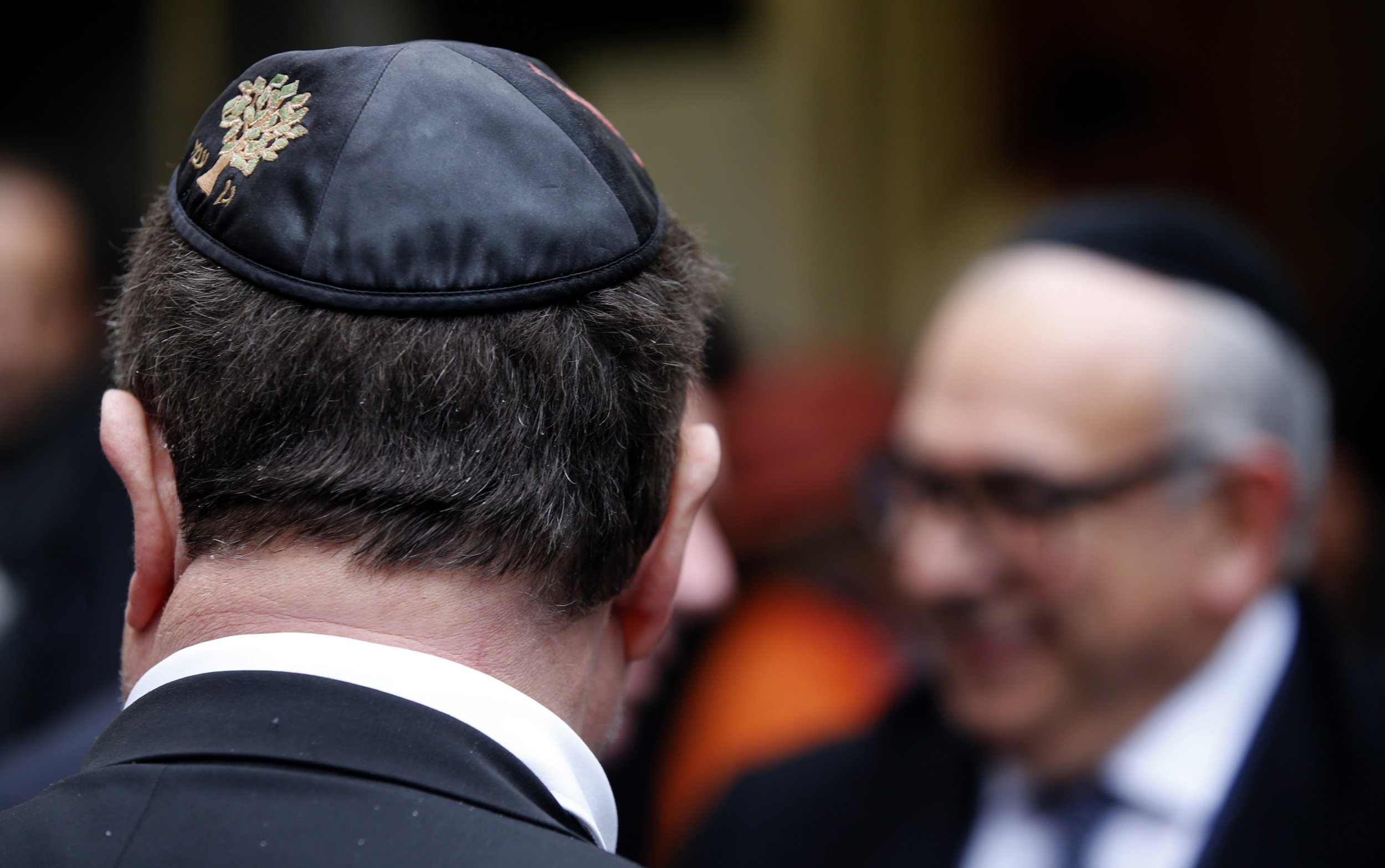 Jews in Europe should "flee" if anti-Semitic political parties come to power in their country, a European Jewish leader said Tuesday.
Speaking at the annual conference of the Rabbinical Center of Europe, the group's director Rabbi Menachem Margolin cautioned of the growing threat posed by a rise of anti-Semitism on the continent.
"It is superfluous to say that a country ruled by an anti-Semitic party is a red line, and if we reach that situation we will call on the Jews of Europe to flee from those countries," he said at the organization's 16th annual conference, in Pomezia, Italy, according to the Jerusalem Post.
Margolin, one of more than 200 rabbis in attendance, also warned of the "tolerant attitude" displayed by European governments toward extremism and anti-Semitism.
It is not the first time that Margolin, who is also the general director of the European Jewish Association, the biggest federation of Jewish organizations and communities in Europe, has spoken of the increasing fear of anti-Semitism in Europe.
In 2015, he wrote to every European Union government, calling on them to pass legislation allowing Jews to carry guns, saying that "right now Jews do not feel safe." The rabbi later told Newsweek "as many people within the Jewish community as possible" should carry weapons.
There have been a number of high-profile attacks against Jews, particularly in France where there have been reports of Jewish parents taking their children out of public schools and enrolling them in private Jewish schools out of fear for their safety.
France is one of several European countries to witness the emergence of a far-right political party. The National Front's Marine Le Pen is a frontrunner in the polls for next month's French presidential election. Le Pen's father and founder of the party, Jean-Marie Le Pen, has a long history of anti-Semitism and has been convicted multiple times over comments about the Holocaust.
In Britain, there was a 36 percent rise in anti-Semitic incidents reported in 2016, with the Brexit vote to leave the European Union cited as one of the contributory factors. Germany recorded an even bigger rise in anti-Semitic abuse in 2015, up 200 percent from the previous year. One legislator in the Alternative for Germany Party, which had been rising sharply in the polls ahead of the federal election in September, suggested last year that the Holocaust was given too much attention.