Jews In Trump's America Are Being Attacked Post-Charlottesville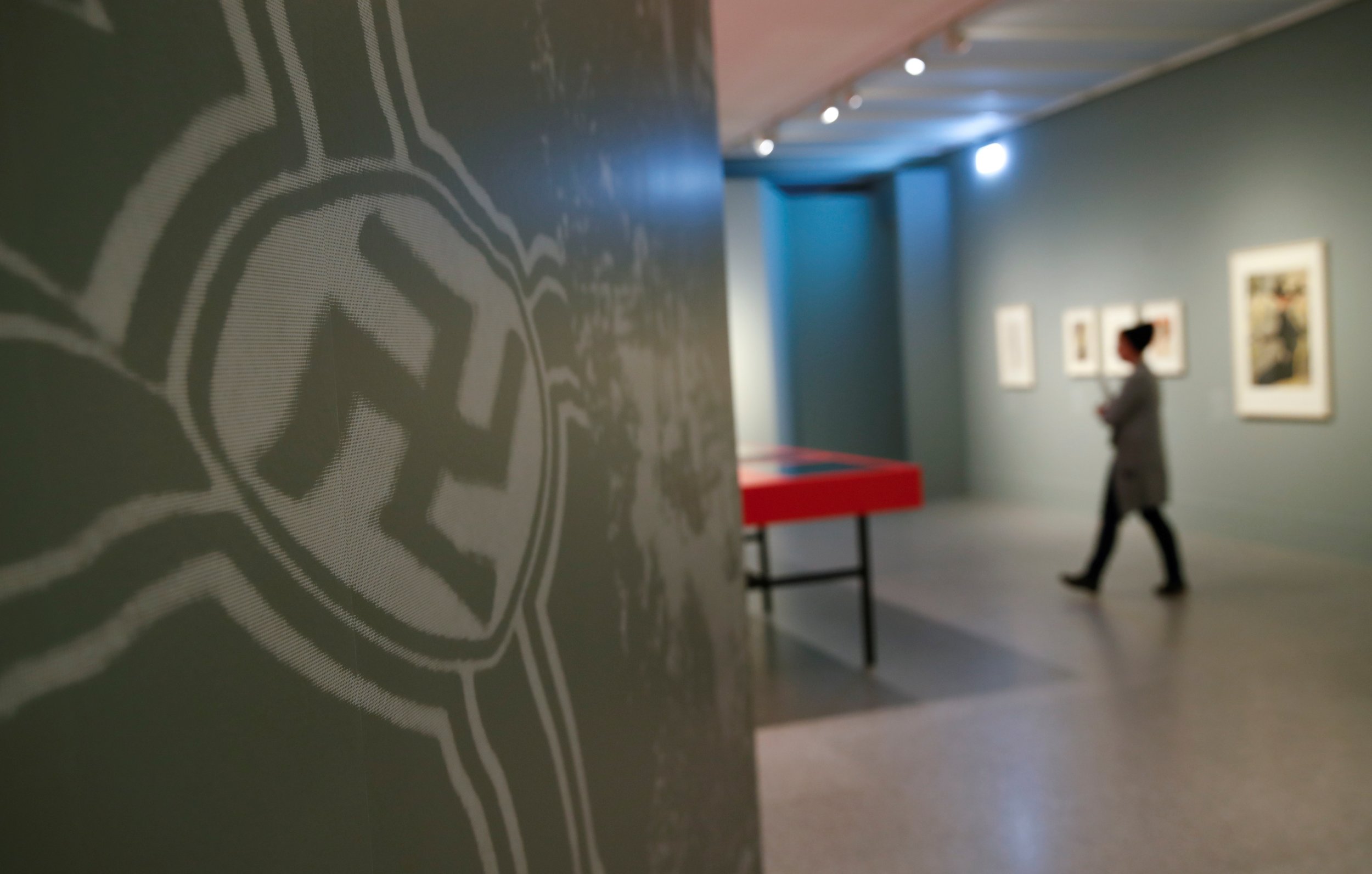 Attacks against Jews have become much more frequent since August, when a group of white supremacists took to the streets of Charlottesville, Virginia, chanting "Jews will not replace us," a new report shows.
The number of anti-Semitic incidents increased throughout 2017, but the biggest jump was right after Charlottesville, when the number of attacks increased by 182 percent, according to the Anti-Defamation League.
Overall, there were 1,299 anti-Semitic incidents across the United States during the first nine months of 2017, including physical assaults, vandalism, and attacks on Jewish institutions, the data revealed. That is a higher number than took place in all of 2016, and represents a 67 percent increase from the same period the year before.
The rise of white supremacy in Donald Trump's America is turning Jews into targets, Jewish leaders say.
"Vigilance of the Jewish community has increased because of a growing environment of anti-Semitism. Before you wouldn't see so many police vehicles in front of synagogues, but we've beefed up security because of an environment in which white supremacists can speak quite openly," Shmuley Boteach, an Orthodox Jewish rabbi, told Newsweek.
"European Jews have long known they were targets, and American Jews have always celebrated their Jewishness. Now they are starting to hide."
Employing bouncers may make synagogues safer, but it's psychologically damaging to Jewish children who are starting to understand they are targets, Boteach added.
Some of the most high-profile incidents of anti-Semitism have involved the desecration of Jewish cemeteries in places like Pennsylvania and Missouri. In Philadelphia, around 100 Jewish headstones were smashed and toppled. Jewish businesses have had swastikas scrawled on them, and someone recently dropped fliers reading "Just Say No to Jewish Lies" around the Cornell University campus in upstate New York.
And anti-Semitic threats have ballooned on social media since Donald Trump's rose to prominence, some young Jews say.
"I routinely get anti-Semitic death threats on Twitter, some with photos of my 6-year-old daughter," Rafael Shimunov, a Jewish activist and refugee based in New York, told Newsweek. "This is all brand new."
The Jewish millennials group IfNotNow, which previously focused on the Middle East, says members of the group will now also shift attention to anti-Semitism in the U.S.
"We've seen and responded to too many of these incidents all over the country, from attacks on the Holocaust memorial in Boston to swastikas on college campuses," said Tom Corcoran, a representative of IfNotNow.
"Charlottesville has shown us that the fight against anti-Semitism is tied to the fight against racism, Islamophobia, and all forms of white supremacy."