Jews in Spain Unveil Europe's First Torah Scroll Written by Women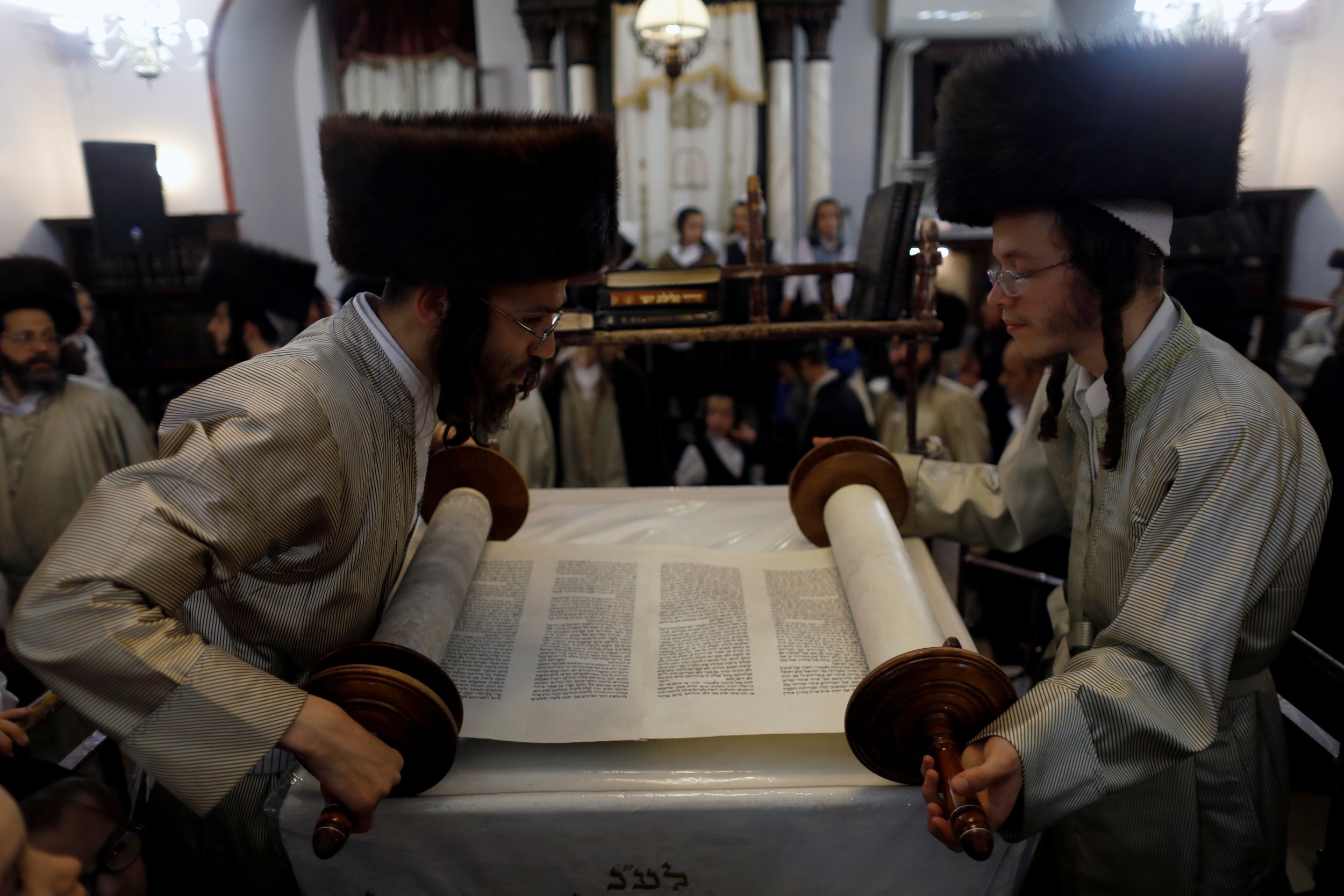 A Spanish synagogue is unveiling Europe's first feminist Torah scroll on Saturday, a move many Jews say signals major progress towards making Judaism more egalitarian.
According to Orthodox Jewish law, only men are allowed to write a Torah scroll. And in many traditions women are forbidden from even reading the sacred texts. But Jewish women around the world are starting to challenge these strict gender norms, and now the trend has reached the Iberian Peninsula. The scroll will be the first Torah written by a woman in all of Europe, and marks an important turning point for European Jewry, experts say.
"In 2001, the Women of Reform Judaism commissioned the very first Torah scroll for use by women at our prayer services and conventions. It was one of the most important achievements, not only for us as reform Jewish women, but for Judaism in general," said Rabbi Jill Zimmerman, a reform rabbi in the U.S. "Now there are women all over the world who have been trained for the very sacred job of writing a Torah scroll."
Writing a Torah scroll is a complex process, and it can take years to learn how to be a scribe. Some people begin participating just by touching the arm of the scribe while he or she is writing. Gustavo Surazski, a rabbi and Torah scribe in Spain, began writing a scroll last year as a woman touched his arm.
The Torah that will be unveiled on Saturday is one of a few firsts in Spain.
"This Torah is the first written with participation of women in Europe, but also is the first written in Spain from the start to the end in the last 500 years of the country," said Mario Stofenmacher, president of Masorti Spain, a Jewish foundation
Spain experienced a brutal inquisition in the 15th century that resulted in the expulsion or killing of around 300,000 Jews. Today, people who can prove they have Sephardic heritage can automatically obtain Spanish citizenship, but the number of Jews in the country still remains dismally low. Spain says it hopes to rectify this "historic mistake."
But women's participation in religious rituals can still be contentious. In Reform Judaism, women can read Torah and participate in services the same way men can.
But Orthodoxy is much stricter about enforcing a gendered division of labor. In a defense of these norms, prominent Jewish blogger Allison Josephs wrote that some Jewish women choose not to interact with the Torah out of respect for tradition.
"It comes down to three concerns: modesty, women not being obligated in time-bound commandments, and the fact that it was not historically the practice for women to read from the Torah," she wrote.