James Woods Calls Democrats 'Virulent anti-Semites' After 'Jews for Trump' Clash With Protesters
Actor and prolific Donald Trump supporter James Woods has labeled Democrats "virulent anti-Semites" after a clash between protestors in New York City.
A fight erupted in Manhattan on Sunday, as Trump supporters clashed with counterprotesters in the city amid rising political tensions ahead of the election next week.
A 'Jews For Trump' convoy of hundreds of cars covered with American flags and Trump 2020 paraphernalia paraded through Manhattan and Brooklyn and was met with counterprotesters where the skirmish escalated.
Videos shared on Twitter show cars being pelted with eggs and stones as shouted insulted are exchanged with phrases like "New York hates you" can he heard.
The New York Times reports that 11 people were arrested and all were released except for one man who threw eggs in police officers' faces.
Woods shared a link to a Fox News article about the clash, saying: "Hard to remember a time now when Democrats supported Jewish causes. Now it appears they are become virulent anti-Semites."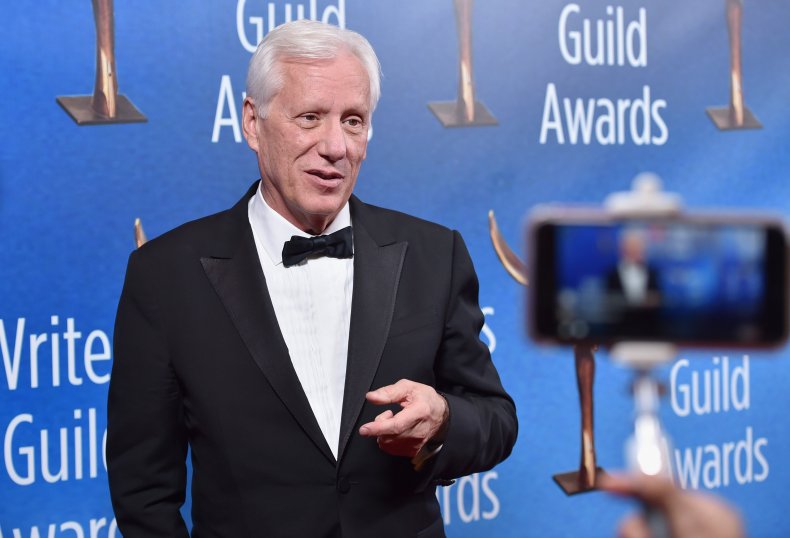 Per the Fox story a family of seven—including four children—were pepper-sprayed during the scuffle.
A member of the family said they were driving down Fifth Avenue with the car windows down and Trump flags displayed while the children were in the vehicle.
Videos and pictures of a woman being arrested for using pepper spray have been shared on social media.
Trump's attorney and former NYC mayor Rudy Giuliani was present at the event and he later spoke about it on his radio show, where he condemned what he called the "group of foul-mouthed" counterprotesters.
"I would love to have had a campaign commercial of it and put it on in the middle of America and say, 'Who would you prefer for the next four years?" he said. "This group of foul-mouthed people who don't seem to have a vocabulary beyond three words, or these very nice Jewish people who are driving in the car and not saying anything back and not doing anything other than exercising their right to say they're for Donald Trump."
During an appearance on Fox & Friends on Monday, Jared Kushner, Trump's son-in-law and adviser, called Democratic presidential candidate, former Vice President Joe Biden, to denounce attacks on the president's Jewish supporters.
"I really hope that Joe Biden, his campaign, will come out and condemn these anti-Semitic actions that were taken against Trump supporters and be respectful again," Kushner said.