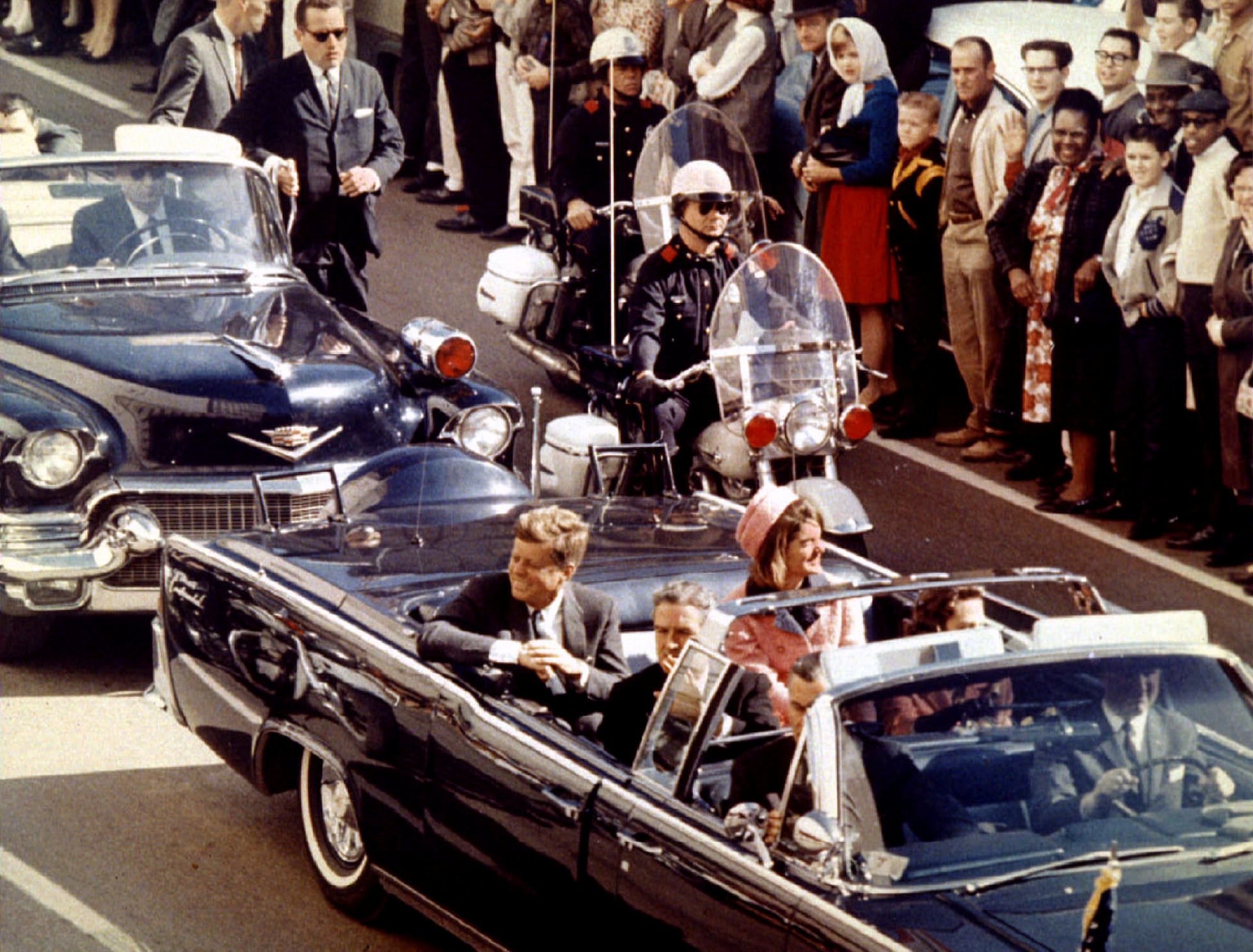 Twenty-five minutes before President John F. Kennedy was fatally shot, a British newspaper got an anonymous call to be prepared for "some big news," according to documents made public on Thursday by the National Archives.
Four days after the November 22, 1963, assassination, FBI Deputy Director James Angleton wrote a memo to then-Director J. Edgar Hoover reporting the phone tip to the Cambridge News, a local paper.
"The caller said only that the Cambridge News reporter should call the American Embassy in London for some big news and then hung up," read the memo.
The memo said the British Secret Service, or MI-5, had determined that the anonymous tip to the local newspaper was made 25 minutes before the president was shot in Dallas by Lee Harvey Oswald.
"The Cambridge Reporter had never received a call of this kind before, and MI-5 state that he is known to them as a sound and loyal person with no security record," Angleton wrote.
The newspaper does not know who the reporter was, or why someone would've chosen that particular paper. The news staff was shocked to hear about the incident, reporter Anna Savva told BBC News.
Tweets from staff members Friday showed them digging through documents, and a video posted to the newspaper's website showed a reporter explaining that "no one has ever been able to establish whether that call was actually made."
The revelation about the call is part of the release of a treasure trove of government documents from the time of the assassination and its ensuing investigation. The National Archive posted thousands of pages of documents from the FBI and CIA, the release of which has been scheduled since 1992.
President Trump hyped the release, but the moment was anticlimactic for many, as some documents remain unreleased. The initial batch of 2,800 documents that were released at 7:30 p.m. Thursday night were not particularly revelatory—they did not include information about Oswald's trip to Mexico City to meet with KGB agents or other Oswald travels before the assassination.
But we did find out that Oswald called Cuba and wrote to Soviets, and that the Soviets quickly disowned Oswald after the shooting, saying that he was "a maniac" who was not part of any organizations within their country, Newsweek reported.
Conspiracy theories abound about the murder of the 35th president, but the official story remains unchanged: Oswald, a troubled former Marine and one-time defector to the Soviet Union, fired three bullets when Kennedy's motorcade passed by the Texas School Book Depository. The bullets hit Kennedy's neck and head, and he died the same day in the emergency room of Parkland Memorial Hospital.
The remaining 18,000 documents will "ultimately be released," the CIA said in a statement.