Snow Causes Flight Delays at LaGuardia, John F. Kennedy Airports in New York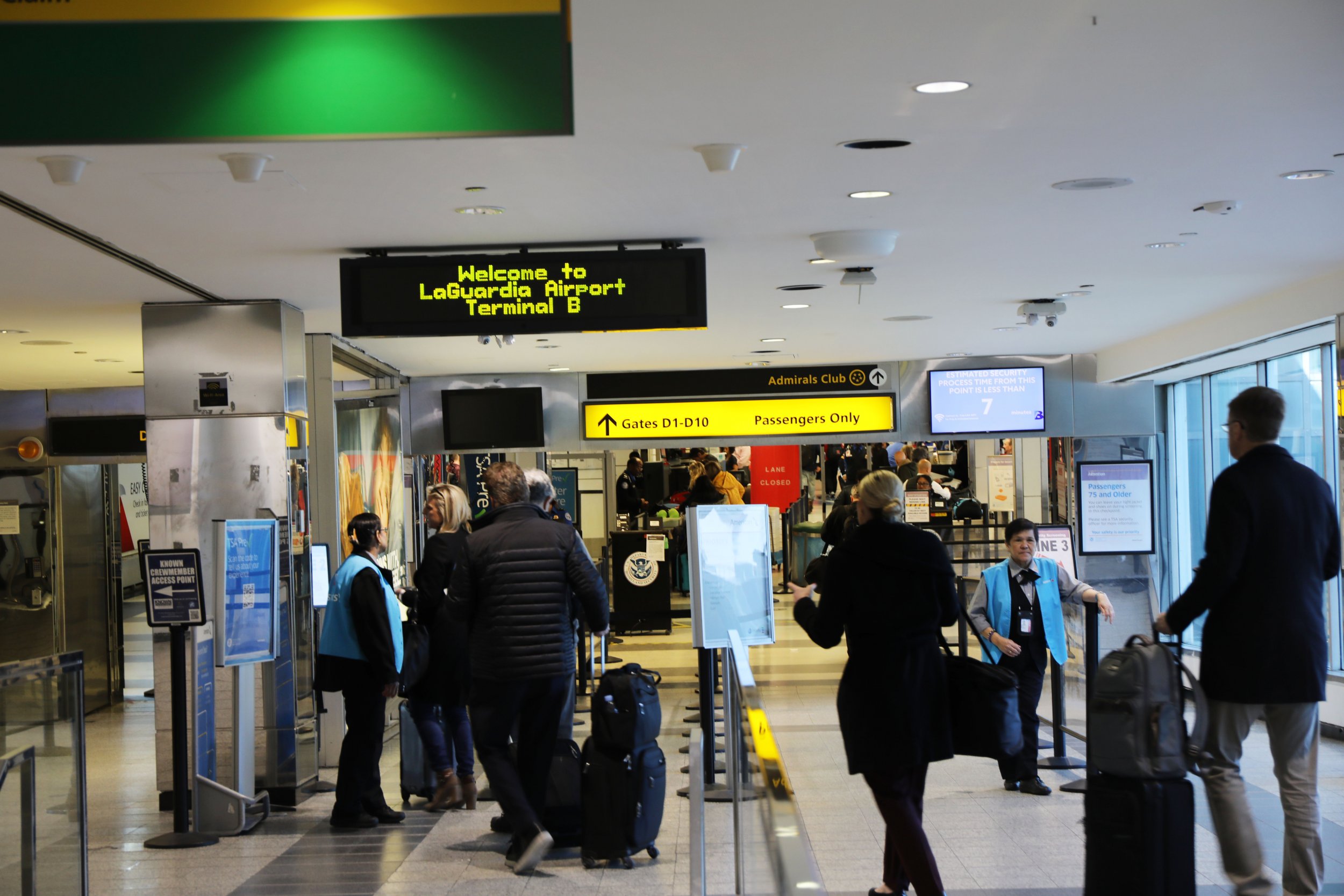 Snow in the Northeast Friday morning was causing some travel issues for those flying into and out of New York.
Flights out of and into both John F. Kennedy International Airport and LaGuardia Airport were delayed Friday morning due to late morning snow that fell in the early-morning hours Friday. As of 7 a.m. EST there was a little more than one inch of snow at LaGuardia and .3 inches of snow at John F. Kennedy International Airport, according to the National Weather Service.
LaGuardia shared the delays as of around 8 a.m. EST Friday morning on Twitter. Arriving flights were being delayed about an hour and 20 minutes at their origin due to the snow and ice at the airport and the departing flights were delayed about 25 minutes on average, according to the airport.
"Weather conditions have caused #LGA Airport flight disruptions. Check with your airline to determine the status of your flight," the airport tweeted Friday.
Flights were arriving at JFK on time for the most part but those leaving were a bit delayed, according to FlightView. There were general delays of about 15 minutes for both departures and arrivals, according to the Federal Aviation Administration.
"A pair of weak storms will bring a few inches of snow across both the Mid-Atlantic region and to the Northern Plains into Friday," said the forecast from the NWS. The snow in New York City was expected to taper off by mid-morning but precipitation was expected to last through the weekend.
Some people trying to travel into and out of the airports were tweeting about the experience on Friday. One person said they had been sitting on the runway waiting to take off for over an hour.
Other passengers had similar stories to tell on Twitter.
Some airlines were responding to those tweeting and emphasizing that safety was the priority in the weather. United Airlines responded to one user and said, "We're sorry to keep you waiting today, Keith. Safety is our priority, and our teams are working hard to have you on your way as soon as possible."
Those traveling could use websites like FlightView to check the status of their flight and airline from the airport they're traveling out of before heading to the airport. There was a notice at the top of the LaGuardia Airport website also warning flyers that there would be delays Friday and a flight tracker for flyers as well.