Big Sean Back in the Spotlight After Releasing Breakup Song With Ex-Girlfriend Jhene Aiko
Big Sean has vaulted back into the spotlight following the release of a break-up song made in collaboration with his ex-girlfriend, singer Jhene Aiko.
On Thursday, Aiko released the music video for the track, "None of Your Concern," in which the rapper can be heard dropping an X-rated verse about the more intimate details of the former couple's relationship approximately three minutes and 28 seconds in.
The pair, who split in 2018, are no strangers to collaborations with one another. They first teamed up in 2013 with the hit, "Beware," before going on to create TWENTY88, their full-length studio album in 2016—when the two began dating. Post break-up, Aiko can be heard on Sean's 2019 song, "Single Again."
Sean, who last cracked the Billboard Top 40 in 2018, when he featured in a verse on YG's song "Big Bank," was a trending topic on Twitter following the release of "None of Your Concern" on Thursday, with many fans commenting on the salacious content of his verse, while others wondered if a sequel to TWENTY88 was on the way.
Back in April, Aiko caught the rap world's attention when she told her ex that she still loved him "beyond measure," in an emotional reply to Big Sean's Instagram post about the death of rapper Nispey Hussle.
In a 2018 interview with Billboard, he shared that "depression and anxiety" caused him to take a step back from touring.
"I'm not 100 percent ready," the Detroit native said at the time. "I haven't been dropping anything, really. I'm just working on it. It's a process, really. When I'm ready, I'm gonna be ready—I mean, I'm gonna be ready, you know what I'm saying?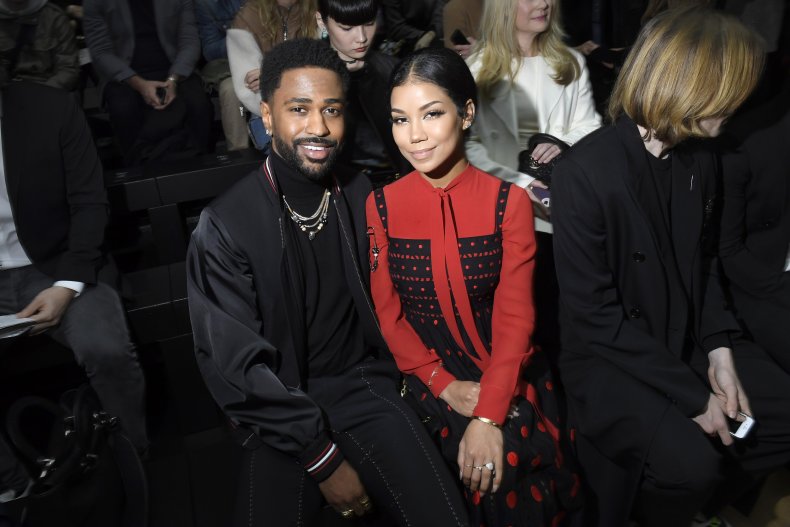 The 31-year-old, who has not released a full-length project since 2017's I Decided, is slated for a comeback in the coming months. Sean has already released several singles from his fifth studio album, Don Life, including "Single Again," "Overtime" and "Bezerk." As of Friday, an official release date for the album had not been announced.
"I never knew that I didn't know how to be alone in life," he tweeted in July, four months after Aiko announced the couple's split. "I always would find so much joy n happiness in a relationship or being with friends, but I didn't know how important it was to be in a relationship with yourself."
"There's beauty in being your own source of happiness and fun and working on yourself. That's the process I been going through personally and it can be a scary thing," he added, writing to his followers just hours before the release of "Single Again."
Sean rounded out the thread by tweeting: "I'm in a great place though n don't want to get too deep but I just want to share my journey with y'all..."