Jhené Aiko Slams Ex-Husband Cheating Rumors After Talking Big Sean First Date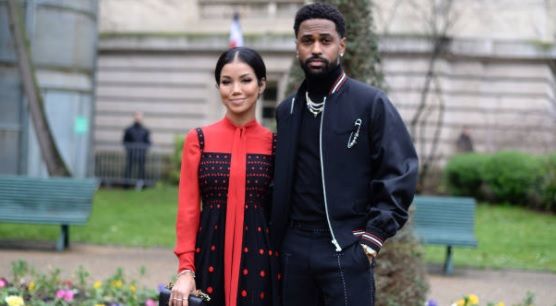 On Monday, While We Were Young singer Jhené Aiko took to Twitter to dismantle rumors she cheated on her ex-husband, producer Dot da Genius. On Thursday, Aiko told BBC Radio she went on a first date with Big Sean while she was in a relationship.
Aiko was married to Dot from 2014 until 2016 when she filed for divorce, which was finalized in October. Even though fans assumed Aiko had cheated on Dot, the singer "Post To Be" singer slammed the accusation, saying the first date happened before she married Dot.
"I saw a negative spirited tweet about myself, with lots of retweets and likes... based on one QUOTE from a FULL interview that was about ONE MOMENT in my life in which i did nothing but go to a basketball game lol... this quote has turned into gossip because of speculation," she tweeted. "in 2012 i was in a relationship w/someone who was secretly still married to his baby's mother the while hear and a half we were together... this person was not Dot."
"i found out and we began to separate…he moved out of my apt, we stopped speaking…and then i went to basketball game w/ a friend. even tho we weren't speaking, i called my then boyfriend and let him know i was going because im considerate," she said.
"i went on to lose my brother 2 months after that basketball game. i remained single for awhile and decided to focus on my Nami and recording my ep 'sail out' & album 'souled out,'" Aiko continued. "and sorry to dissappoint yet again, but me and sean remained platonic friends through out."
In the Thursday interview, Aiko said she went out with Big Sean after she found out her ex betrayed her, secretly having a family behind her back. She discovered the lie after the mother of her man's child called her and outed him. So when Big Sean came around, she accepted his offer. Aiko said she and her ex broke up soon after that.
Despite Aiko's declaration, Twitter users discussed the singer potentially cheating. Some said even if she did cheat on her husband, she had the "right" to since he betrayed her. Others noted that she got with Big Sean in the end, so her infidelity seemed forgivable.
It's not the first time Aiko got people talking. In October, she shocked fans when she got a tattoo of Big Sean's face on her arm days after her divorce from Dot was finalized. Los Angeles tattoo artist Miryam Lumpini, also known as The Witchdoctor, shared the photo on her Instagram account. "Art is [love]," she wrote. " Thanks Jhené for allowing me to share this moment."