'Jihad' Inspired Man to Kill 4 People, He Said in Court
A man who said his killings were inspired by the pursuit of "jihad" pleaded guilty to several crimes including murder Tuesday in New Jersey.
Ali Muhammad Brown, 34, pled guilty to terrorism, murder, felony murder, carjacking, robbery and two weapons crimes. Brown's murder charges were for the killing of a New Jersey college student in 2014. Brown faces life in prison.
"The mistake that I made is I thought I was fighting jihad," said Brown to the court, adding that he was "stupid."
Brown also admitted to the court that he murdered three men in Washington state in 2014. According to prosecutors in Essex County, New Jersey, where the trial took place, Brown killed two of the men because "he believed they were homosexual." Charges for the murder of two men in Seattle in June 2014 and one man in Skywalk, Washington, in April 2014 are still pending. If ever convicted of those crimes in Washington, Brown faces the death penalty, according to NBC News.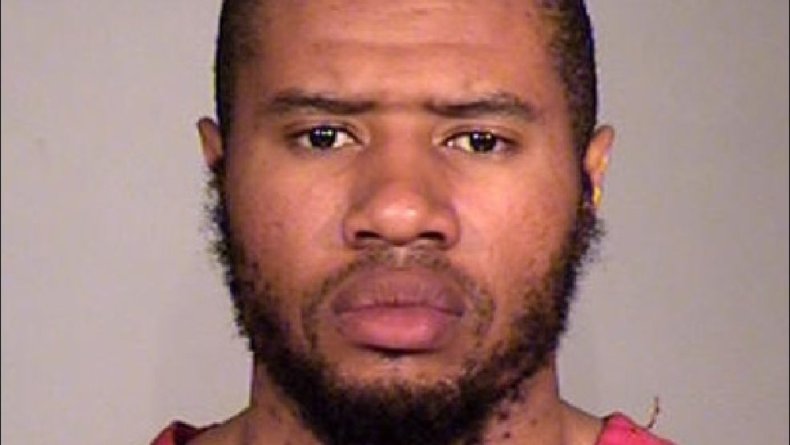 "I shot those people in Seattle, Washington too, if you want to put that on the record… [for] the same dumb reason," said Brown.
The plea came as a surprise to prosecutors who sought a plea deal with Brown, who declined. Because he didn't take the deal, his admission of guilt means his sentence will not be reduced. A sentencing hearing has been set for May.
"He grievously harmed families and terrorized entire communities across the country," Assistant Essex County Prosecutor Jamel Semper, told the court. "This defendant is no martyr. He's just an admitted terrorist who will now spend the rest of his life in prison."
Brown is currently already serving a 30-year-plus prison sentence for an armed robbery he committed after the New Jersey murder.
Brown's New Jersey victim, Brendan Tevlin, was back home for school break after finishing his freshman year at the University of Richmond in Virginia. Brown was the first person to be tried for terrorism under New Jersey state law in a murder case, according to NJ.com. Tevlin was 19 at the time.
"I killed him. I shot him to death," said Brown in court Tuesday.
Tevlin was killed while stopped at a traffic light in West Orange, New Jersey.
Brown had already admitted to killing the New Jersey college student while in prison. Brown said that he killed Tevlin in retaliation for people killed in the Middle East by U.S. forces.
The men Brown said he killed in Washington were Leroy Henderson, 30, Ahmed Said, 27, and Dwone Anderson-Young, 23, all of whom were shot.