'Jihadi Jack,' Man Accused of Joining ISIS, Stripped of British Citizenship, Hopes Canada Will Save Him
A British expatriate who fled to Syria to join ISIS as a fighter now hopes he can take refuge in Canada and escape what he calls "the stupidest thing I've ever done."
Jack Letts, who has been given the nickname "Jihadi Jack" by the U.K. press, is currently a prisoner in northern Syria, according to CBC Radio-Canada.
Letts had British-Canadian dual citizenship—he grew up in Oxford, England, though his father is originally from southern Ontario, Canada. Letts had his British citizenship revoked, and now he hopes the Canadian government can save him. But current politics in Canada might not be able to save him at this point.
"I've always felt I'm a mix. And I've been to Canada seven times and I spent a lot of time in Canada," Letts told ITV News in the U.K. "My whole family's Canadian."
The U.K. stripped Letts of his citizenship and subsequently refused to work with Syria to release him back to Great Britain. The Canadian government condemned the U.K.'s denouncement of Letts' citizenship.
"Canada is disappointed that the United Kingdom has taken this unilateral action to offload their responsibilities," Canada's Public Safety Minister Ralph Goodale said in a statement. "Terrorism knows no borders, so countries need to work together to keep each other safe."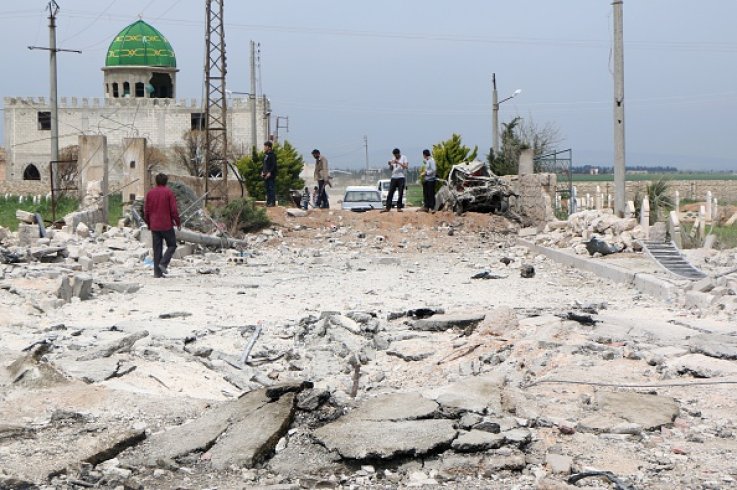 Letts, now 24, is a Muslim convert who traveled to Syria in 2014 when he was 18 to join ISIS fighters in Iraq and Syria. Before Raqqa fell, Letts escaped ISIS but was captured by the Kurdish YPG militia. Letts has been held in a Kurdish prison for two and a half years.
Letts said earlier this year he did not expect to return to Canada.
"I feel British, I am British. My dad's Canadian," he said in the ITV News exclusive report.
"If the U.K. accepted me, I would go back to the U.K., it's my home, but I don't think that is going to happen."
Letts did not know the U.K. stripped him of his citizenship until the news network told him during the interview.
"I'm not surprised. I was expecting something like this, to be honest," Letts said. "I've been here for two and a half years. They haven't helped me at all, the British government. Even if they didn't strip me of my British citizenship, it's almost as if I'm not a British citizen anyway."
The Syrian government said it is willing to work with Canada on his release. But there may only be a short window of time where that's possible—and that window could possibly slam shut if Canadian Prime Minister Justin Trudeau loses the federal election in October.
When asked about allowing Letts in Canada, Trudeau on Monday sidestepped the question, only saying his government sees it as a crime to travel with intentions of terrorist activities.
Andrew Scheer, the Conservative leader, said Letts will remain a prisoner with no Canadian intervention should he win the election this fall.
"Jihadi Jack is in prison now and that is where he should stay," Scheer said. "A Conservative government under my leadership will not lift a finger to bring him back to Canada."
Letts told ITV News he's not a murderer, and that he never killed anyone during his time with ISIS. He called it "probably the stupidest thing I've ever done."
"I never killed anyone though, and I've never taken anyone a slave. I've never even hurt anyone in ISIS," Letts said. "I only ever fought the Syrian regime which killed more than a million Syrians.
"I did it with the wrong people. That's true."
Now, he awaits to see if the only half of his dual citizenship remaining comes through, or if he'll have to spend much more time in a Kurdish prison.
'Jihadi Jack,' Man Accused of Joining ISIS, Stripped of British Citizenship, Hopes Canada Will Save Him | World