'Today' Host Claps Back Over Rude Comment She Looks 'Like a Corpse'
Today contributor Jill Martin was less than impressed when a viewer told her she looked "like a corpse" during a recent episode.
The Steals & Deals host, 46, clapped back at a viewer who went out of their way to tag her on Twitter to deliver feedback about her looks.
Martin pointed out the rude tweet was sent on International Women's Day and encouraged her fans to be kind.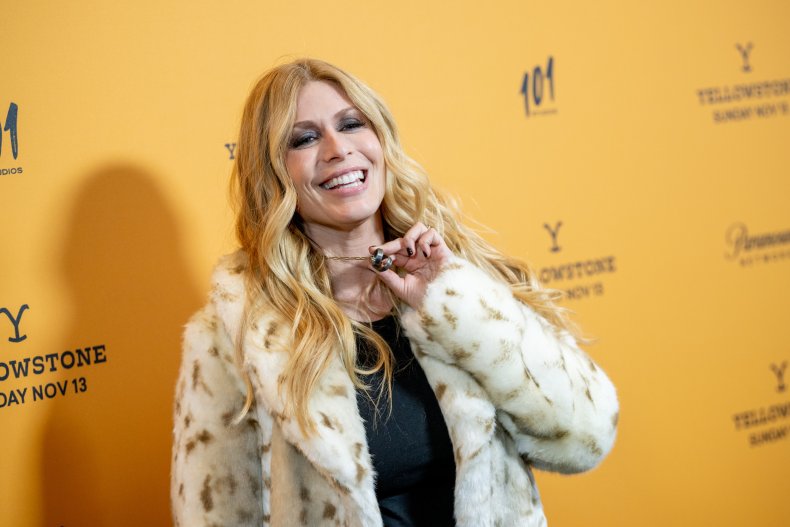 "@JillMartin please look at the tape of you on the @TODAYshow today. You unfortunately look like a corpse with no color on your face. You looked the same yesterday. Some color on your lips would at least help. #pasty," wrote the Twitter user.
Martin replied: "Thanks for the constructive feedback. Kindness is contagious....happy international women's day..."
Her fans rushed to support her in the replies to her comeback.
"You're the best Jill! Love watching all your success. Keep shining," wrote The Bold Type's executive producer Holly Whidden.
Another fan added: "Jill! We were honored to be part of #One23 with you. Keep shining and sharing your magic. You are a force! ✨"
And a third wrote: "I'm sorry that people forget you are a human being. Happy international Women's Day [to] you too."
Martin recently made headlines when she married Eric Brooks after they broke up and then got re-engaged. Brooks is the founder and CEO of Ethos Capital, an equity investment firm.
They began dating in 2017 and revealed they got engaged in May 2019 when Brooks proposed on a trip to the Hamptons. But they split just a year later, citing the long distance nature of their relationship and the coronavirus pandemic lockdowns as taking a toll.
"Erik is the most magnificent person, but with him living in Boston with his children and me living in New York, the distance just became too difficult for us to maintain the kind of relationship that's important to us both," Martin said at the time.
"He is an amazing man, and I wish him nothing but the best."
But the pair then shocked everyone when they reunited 18 months later and revealed their plans to tie the knot once and for all.
She wrote in an essay that their initial split had been "heart-wrenching," but admitted they "needed a pause. A long pause."
"We were arguing more than we were getting along," Martin wrote. "Energetically, the timing wasn't right. We both still needed to grow. It took falling apart to build ourselves back together."
The couple eventually got married on September 10, 2022, in a stunning ceremony at the New York Public Library.