Bernie Sanders Won't Be 2020 Democratic Nominee, Jill Stein Says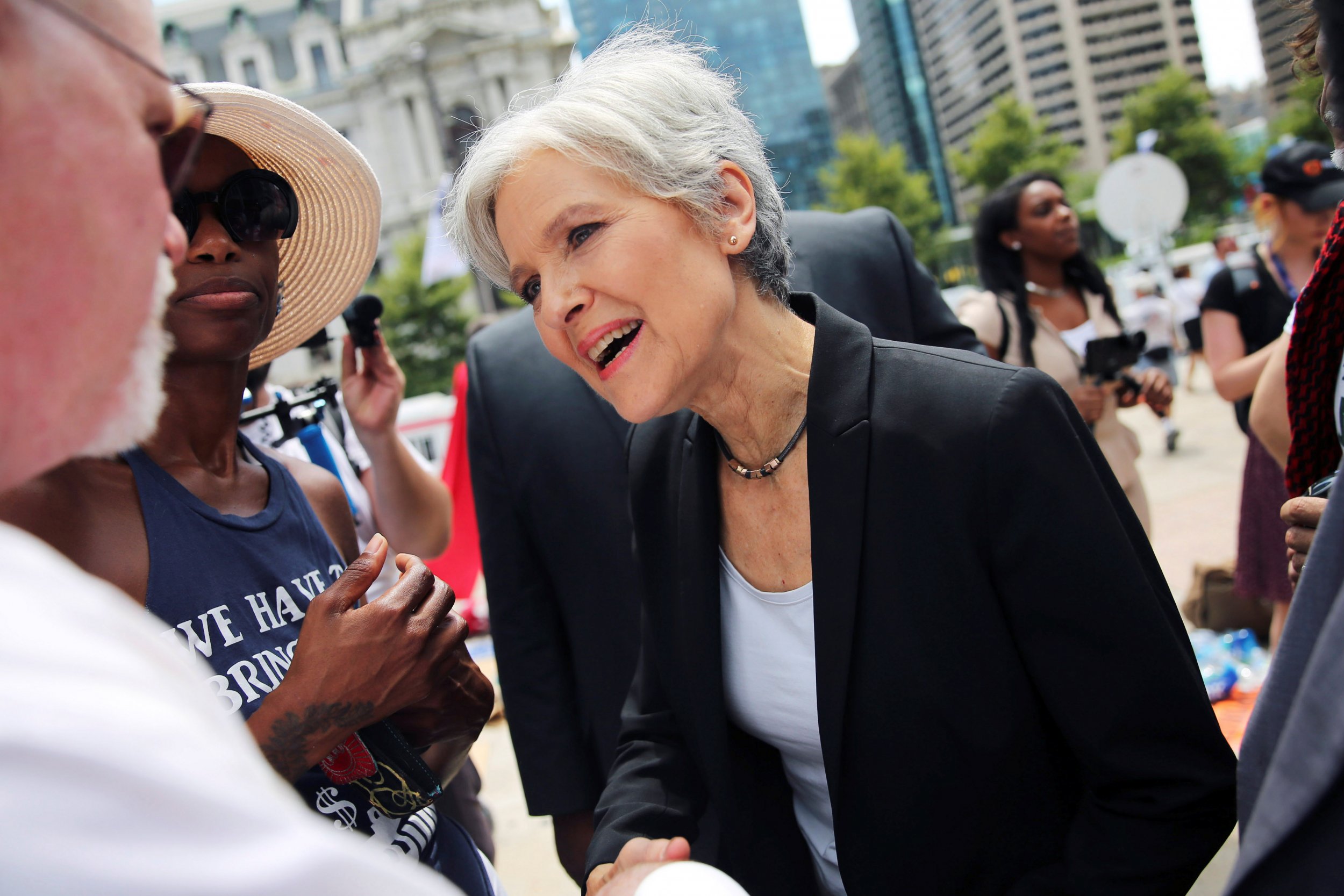 Bernie Sanders won't win the Democratic presidential nomination in 2020, former presidential candidate for the Green Party Jill Stein told Vice in a new profile published on Tuesday.
Titled "Everybody Hates Jill," the doctor-turned politician talks about how she doesn't think Russians hacked the 2016 election, being berated by the press, and her assertion that the socialist senator from Vermont won't be on the ticket in three years.
"He won't be the nominee, you can be sure. For the same reason he wasn't this time," she said in response to a question about whether she would vote for the septuagenarian for president.
Sanders has been declared by top political strategists as the top candidate to defeat President Donald Trump, and his team hasn't ruled out another run. Experts have said he failed to secure the Democratic nomination in the 2016 race because he didn't connect with crucial constituencies such as black and Latino voters and seniors and overestimated the power of his Democratic socialist economic agenda that included free college tuition.
After Sanders lost the nomination, Stein unsuccessfully tried to recruit him to join her on the Green Party ticket, which she's headed the last two elections.
She won roughly 1 percent of the vote and many, including the former secretary of state, blamed her and Libertarian candidate Gary Johnson, who won 3 percent of the vote, for Clinton's loss, arguing they took away key votes that would have gone to the Democrat.
"Stein wouldn't be worth mentioning, except for the fact that she won 31,000 votes in Wisconsin, where Trump's margin was smaller than 23,000. In Michigan, she won 51,000 votes, while Trump's margin was just over 10,000," Clinton wrote in her new book, What Happened.
But Stein said she's not sorry for running and although she isn't planning a presidential run in 2020, she's not "unshakably opposed to it," she told Vice.
And despite mounting evidence and national security establishment opinion that Russia interfered with the election, she said she hasn't seen anything convincing her "it was Russians," according to the report.
Stein doesn't think Sanders will take on Trump in 2020, but a recent survey of more than a dozen top Democratic strategists found otherwise, with Sanders emerging as the leading contender.
"His people have never gone away," Democratic strategist Brad Bannon told The Hill. "And he has a loyal core following out there that will be with him come hell or high water."