Citing Money, Jill Stein, Greens Drop Presidential Recount Effort in Pennsylvania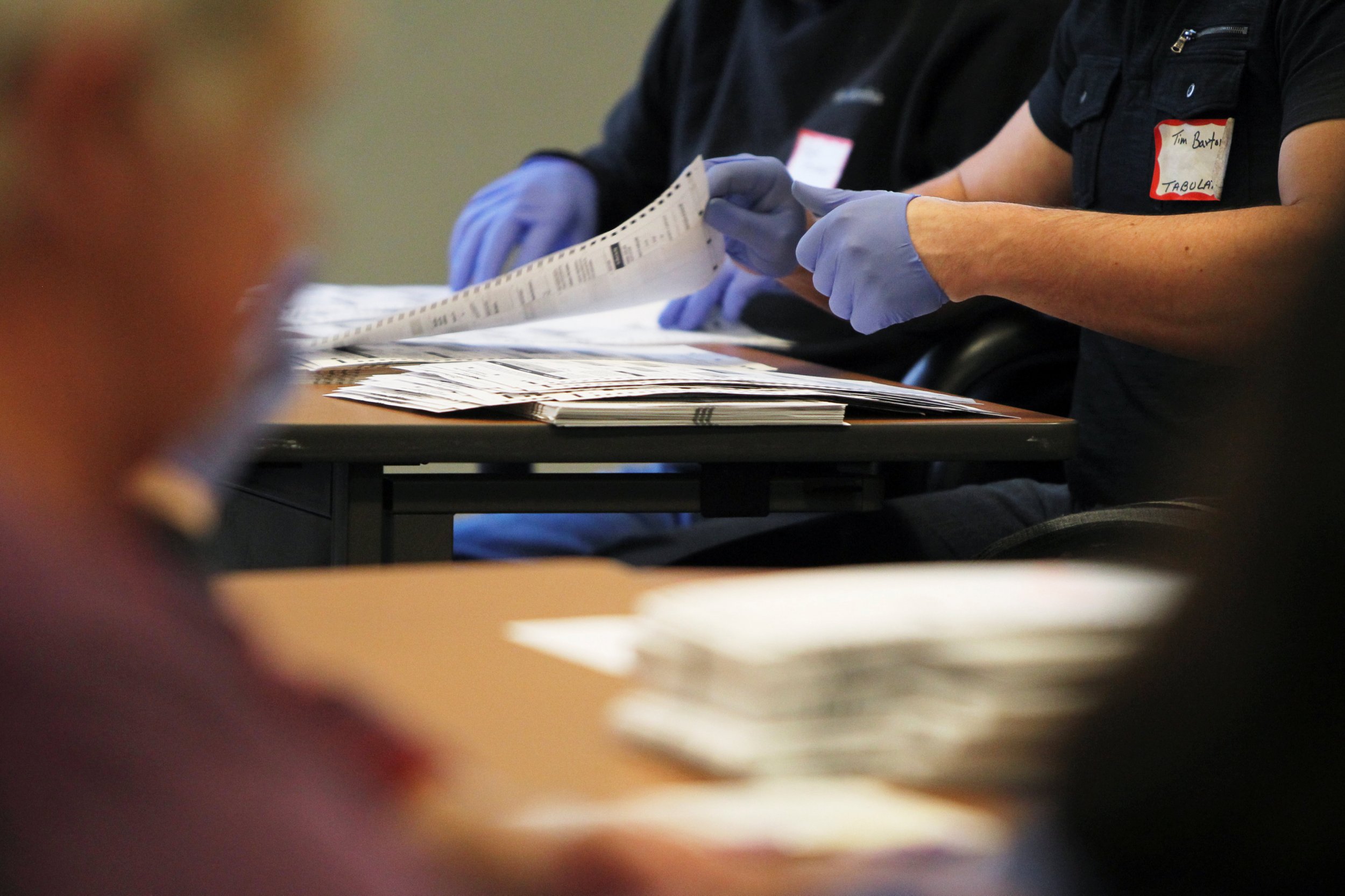 A lack of funds has halted Jill Stein and the Green Party's effort to recount Pennsylvania's presidential vote.
The Green Party abandoned the effort Saturday because it cannot afford to pay a $1 million bond that a Commonwealth Court judge ruled must be posted by Monday afternoon to continue its challenge, the Associated Press reports.
"Petitioners are regular citizens of ordinary means. They cannot afford to post the $1,000,000 bond required by the Court," an attorney for Stein wrote in court documents filed Saturday, according to Philly.com.
RELATED: Everything you need to know about the presidential recount
Stein and the Greens had sought recounts in Michigan, Wisconsin and Pennsylvania, all states that President-elect Donald Trump narrowly won en route to his Electoral College victory. Stein filed a recount petition this week that contended the election was "illegal" and cited research that suggested possible irregularities with voting machines.
Stein blasted the judge's decision as "outrageous" while the Pennsylvania GOP said the aborted recount effort reflected the vacuous nature of the claim.
"The judge's outrageous demand that voters pay such an exorbitant figure is a shameful, unacceptable barrier to democratic participation," Stein said in a statement, according to Philly.com. "This is yet another sign that Pennsylvania's antiquated election law is stacked against voters."
Pennsylvania's Republicans said, "The filing of a discontinuance of the Election Contest by Jill Stein's petitioners tonight is a recognition that their Election Contest was completely without merit, and meant solely for purposes to delay the Electoral College vote in Pennsylvania for President-Elect Trump," according to the Associated Press.
The recount push has been met with legal challenges in all three swing states. Counting has begun in Wisconsin and will continue at least until a December 9 court hearing after a federal judge on Friday denied a request for an immediate injunction against the effort. A recount could begin in Michigan this week, although Trump and Michigan Attorney General Bill Schuette are trying to halt it with lawsuits.
The Clinton campaign has said that it did not identify any irregularities or evidence of manipulation in its analysis of voting results in Wisconsin, Michigan and Pennsylvania but had decided to support the effort due to "an obligation to the more than 64 million Americans who cast ballots for Hillary Clinton to participate in ongoing proceedings to ensure that an accurate vote count will be reported."
Stein will be in Manhattan Monday for a news conference and rally outside of Trump Tower, which has been the site of protests since Trump's election. "We won't stand down as Donald Trump and his allies seek to frivolously obstruct the legal processes set up to ensure we have a voting system we can trust and that all votes have been counted," Stein said, according to The Hill.
Read more on Newsweek.com: