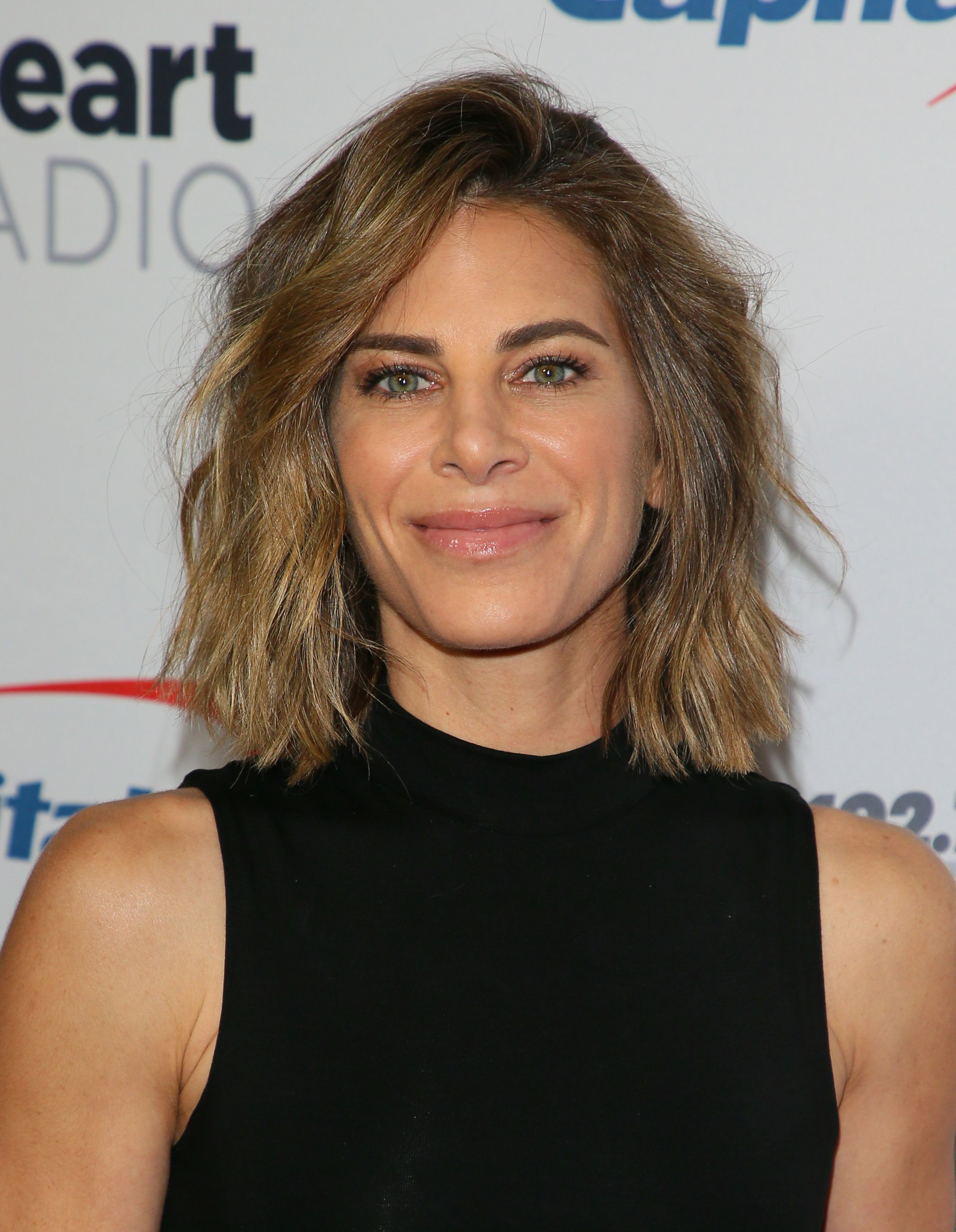 Fitness trainer Jillian Michaels has jabbed back at newsman Al Rocker and talk show host Andy Cohen for attacking her in a very public way for criticizing the merits of the popular keto diet.
The popular ketogenic diet is an extremely low-carbohydrate, high-fat diet that Healthline said shares many similarities with the old Atkins diet and other low-carb diets.
Reportedly, by drastically reducing carbohydrate intake, the keto diet replaces it with fat, thereby putting the body into a metabolic state called ketosis that supposedly helps burn fat and create more energy.
Michaels, who has sold a successful line of fitness videos and several best-selling books and who leads fitfusion.com, an online streaming platform, is a power fitness guru in her own right.
But on January 10, Roker – co-host of NBC's The Today Show – seemed to spark an online spat on Twitter:
"So Jillian Michaels says Keto is a bad idea," wrote Roker to his 11,000 Twitter followers. "This from a woman who promoted on camera bullying, deprivation, manipulation and more weekly in the name of weight loss. Now those sound like bad ideas."
Roker does not specify the incidents to which he refers, however.
On Twitter the next day, Michaels addressed Roker personally on her public page:
"First of all, I respect you very much – I think you know that – and I have nothing but great experiences with you on The Today Show. And you've been lovely and gracious, so thank you for that. And if you want to debate the … of keto, by all means, let's do that. But the personal attacks are bizarre. It's unnecessary and un-called for; it's beneath both of us. Right?"
In typical promoter fashion, Michaels offers her latest book, The 6 Keys: Unlock Your Genetic Potential for Ageless Strength, Health, and Beauty, as a way of healing the divide between them.
"With that said, read my book, "The Six Keys." I've extensively researched everything in that. Nutrition is about way more than about weight loss. Read the chapter on macro-molecules. Read the chapter on telomeres? Read the studies I cited in those chapters. And then let's debate it. I'll happily send you the book. I'm here to discuss it whenever you like."
A public video TMZposted this week, Michaels provides more insight into why she does not recommend the keto diet, which Andy Cohen of Watch What Happens Live With had blasted earlier by reportedly referring to her as a "jackhole" for disparaging the diet.
Michaels's video response:
"The issue with the diet," said Michaels, "is it has many different components. But predominantly, when you pull a macro-nutrient out of your diet – micro is your protein, fats and carbs. When we look at things like our macro-molecules, which is a really big fancy way of saying 'our cells,' your cells are made up on protein, fat and nucleic acids.
"So, on the basic level, it should be common sense that this diet is not ideal. This diet can create micro-nutrient deficiencies of vitamins and minerals. It doesn't have enough fiber ... It doesn't talk about the necessity of calories restriction when it comes to weight loss or overall well-being. Diets that are very high in animal fats and animal proteins–sorry–I could go on and on. It's not ideal.
"Andy Cohen is not passionate either way. This is the guy who called Savannah Guthrie 'dumb' for doing the diet, then called me a 'jackhole' for saying 'Don't do the diet.'"
Furthermore, Michaels and Cohen appear to have ongoing issues with one another, but specifics are unclear.
"In my opinion," continued Michaels in the earlier video, "I have a long-standing opinion on this guy's behavior – and I think he's a guy who just likes to attack women – I've said it for years and this is proof of that fact. So we'll just put him aside."
Keto, she said, is a billion dollar industry built around weight-loss trends.
"They want to ride that trend, whether it's supplements or it's saying, 'Hey, Weight Watchers is keto-friendly or we've got a keto protein powder and so on. So when you go after something that a lot of people have banked a lot of money on, you're going to get a lot of push back."
Ultimately, she challenged Roker and Cohen to a polite debate–rather than one-way name-calling on social media–about the merits of the controversial diet:
"I would say, 'Why don't we behave like adults? We don't need to name call. We don't need to have personal attacks. If we're going to have a debate about keto, let's have a debate about keto. But of course, when I invited them to do that, both ran away with their tail between their legs and I haven't heard a word since in days. I'd say, 'Man up and if you want to have a fight, let's go toe-to-toe in a civilized way instead of going to hide under your couch.'"
Seemingly, Roker and Cohen have not responded to her latest challenge.