Jim Acosta Slams Kevin McCarthy for Not Standing up to GOP 'Freak Show Caucus'
CNN's Jim Acosta slammed House Minority Leader Kevin McCarthy over his reluctance to stand up to controversial House Republicans.
In a segment on Saturday, Acosta said Colorado Rep. Lauren Boebert had "proudly displayed her ignorance and bigotry" with comments about Rep. Ilhan Omar, a Democrat.
In a video that circulated online, Boebert was seen referring to the Muslim congresswoman as part of "the Jihad Squad" and comparing her to a suicide bomber. After a fierce backlash, Boebert issued an apology to the Muslim community.
Referencing Boebert's history of "violent and incendiary" comments, Acosta said she "appears to believe that trolling, overt racism and the glorification of political violence all come with the job here in Washington... now where would she get that idea?" He then played a clip of former President Donald Trump attacking Democratic congresswomen at a rally, prompting the crowd to chant "send her back," in July 2019.
"Remember that?" Acosta continued. "Yes, welcome to the Trump Republican Party freak show caucus, home of Paul Gosar who was recently censured for posting a violent photoshopped anime showing him attacking prominent Democrats. And of course, there is Marjorie Taylor Greene who has been stripped of her committee assignments in part because of her past racist and anti-Semitic comments.
"The freak show caucus knows the party's current leader in the House, Minority Leader Kevin McCarthy, is not going to stand in their way. McCarthy has gone from blaming Trump for January 6th to complaining that Trump should have been awarded a Nobel Peace Prize."
To illustrate that point, Acosta played a clip of McCarthy saying Trump "bears responsibility" for the deadly riot at the Capitol on January 6 and then another from a recent speech McCarthy made on the House floor speech, complaining about Trump not being awarded a Nobel Peace Prize for his efforts.
Acosta said McCarthy will need Greene and Gosar's backing to become Speaker if Republicans gain control of the House in 2022.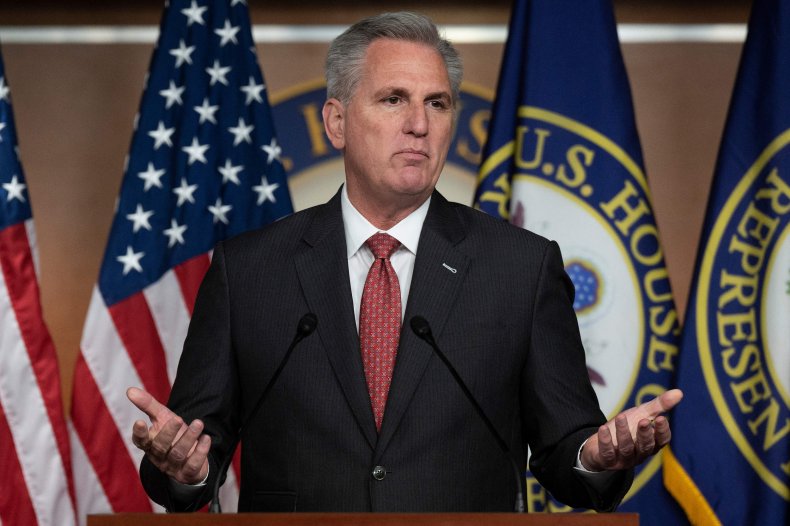 "Even though McCarthy has said that Greene and Gosar will be serving on committees if Republicans take control of the House in next year's elections, Greene still openly questions whether he will become House Speaker," Acosta said.
He played a recent clip of Greene saying McCarthy "doesn't have the votes right now" to do so.
"The lesson learned for Greene and the rest of the freak show caucus?" Acosta concluded. "Appeasement is always interpreted as weakness. In the freak show caucus, loyalty only flows in one direction, not to the Republican leader, more like to the dear leader, which means more hatred, more bigotry, more glorification of violence, and more appeasement."
Representatives for McCarthy, Boebert, Greene and Gosar have been contacted for additional comment.