A federal judge has temporarily restored CNN chief White House correspondent Jim Acosta's press pass, giving him access to all press areas of the West Wing.
Judge Timothy J. Kelly, appointed by President Donald Trump, heard nearly two hours of oral arguments on Wednesday before granting CNN's request for a temporary restraining order to restore the pass, on Fifth Amendment grounds. The amendment guarantees due proccess.
The White House revoked Acosta's pass after a heated exchange during a press conference with Trump last Wednesday. As a White House intern attempted to grab the microphone from Acosta, his arm touched hers. White House press secretary Sarah Huckabee Sanders accused Acosta of aggressive behavior, saying that he had placed "his hands on a young woman just trying to do her job as a White House intern."
Kelly said the White House "must provide due process if they are to revoke Mr. Acosta's hard pass" and that it was "likely untrue" that Acosta "laid hands" on a White House intern, as Sanders said he did during the conference. Kelly's ruling on Huckabee was "partly based on evidence of questionable accuracy," he said.
Sanders had posted an altered video to Twitter last week in an attempt to prove that Acosta had laid hands on the White House staff member.
CNN suffered "irreparable harm" when his pass was revoked, the judge said in his ruling.
Kelly has not yet ruled on the underlying case, and this is just the first round of what will likely be a prolonged court battle between CNN and the Trump administration. If the White House does not settle the case, it is expected to drag on for months.
Still, CNN is celebrating the early victory. "It's a great day for the First Amendment and for journalism," said CNN lawyer Theodore Boutrous. Acosta appeared eager to get to back to his job of covering the president. "Let's get back to work," he said. CNN said Acosta would be back at the White House this afternoon.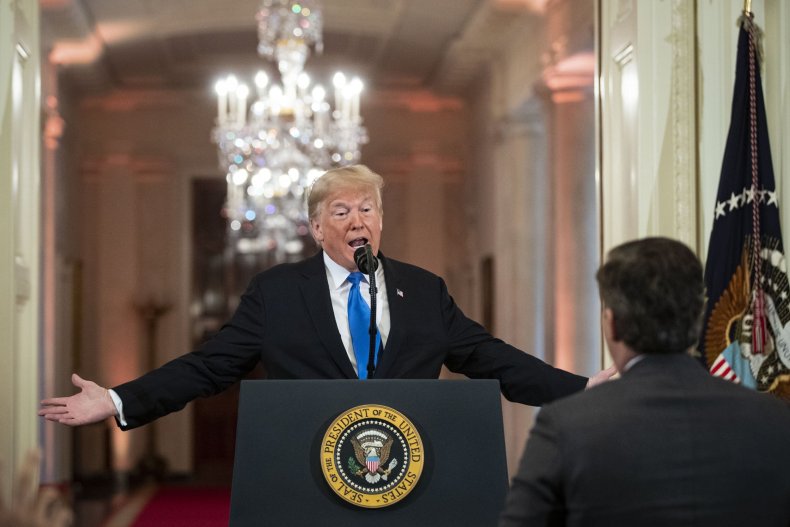 The White House spun the ruling as a victory of its own. "Today, the court made clear that there is no absolute First Amendment right to access the White House. In response to the court, we will temporarily reinstate the reporter's hard pass. We will also further develop rules and processes to ensure fair and orderly press conferences in the future," Sanders said in a statement. "There must be decorum at the White House."