Jim Banks Chided After Asking If U.S. Has Ever Seen a President 'Attack' Press Like Biden
After President Joe Biden was heard on a hot mic calling Fox News' Peter Doocy a "stupid son of a b***h," Representative Jim Banks of Indiana commented on the exchange in a tweet.
"​​Have we ever seen a President attack and malign the free press like Joe Biden has??" Banks' tweet read.
The post drew quick criticism on social media, with many Twitter users pointing out comments that former President Donald Trump has made to or about the press.
Representative Adam Kinzinger of Illinois posted a screenshot of Banks' tweet with the caption "GOTTA be a parody.... Right? Please God please let it be a parody..."
One user, under the handle @rexzane1, noted Trump's use of the term "fake news" to "attack the free press, and Jim Banks says that no president has ever attacked the press like Biden." The tweet, which has gained nearly 4,000 likes since it was posted Tuesday morning, added that it was "absolutely delusional."
Another user, @UncvrngTheTruth, brought up when the former president called the press the "enemy of the people" and, during the time in which he was a presidential candidate, appeared to mock a reporter with the congenital joint condition arthrogryposis.
"Spare me the hypocrisy, Jim Banks!," the tweet read.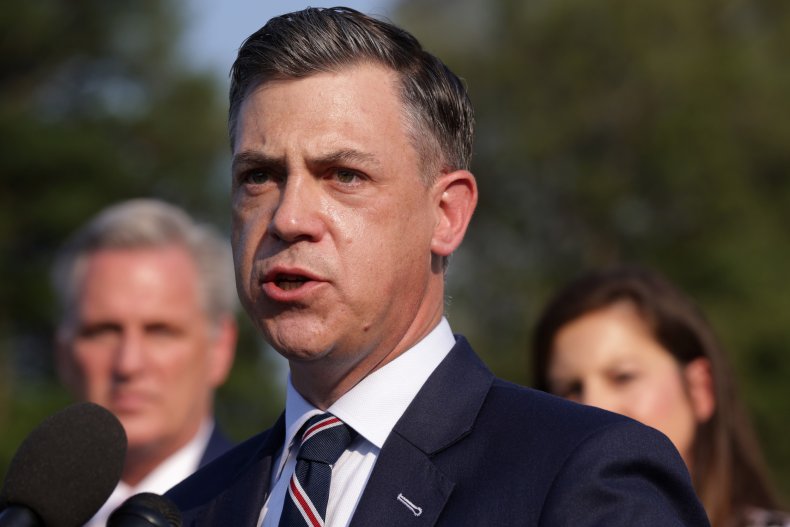 "For Jim Banks - and most all Republicans these days - it's like they had blinders on during the Trump presidency. Trump was infinitely more antagonistic to the press than Biden," tweeted author Brian O'Sullivan.
Author and lawyer Teri Kanefield wondered in a tweet whether Banks had been attempting to provoke or trigger outrage.
"The double standard is this: Biden is trying to be the leader of a democracy, so he's supposed to be "civil" while Trump is trying to smash democracy, so he's allowed to be rude," she tweeted.
Biden made the comment about Doocy at the end of a press conference on Monday when the Fox News correspondent asked him about inflation, Newsweek reported.
"Do you think inflation is a political liability ahead of the midterms?" Doocy asked.
Biden was heard saying: "No, it's a great asset. More inflation. What a stupid son of a bitch."
While speaking to Fox News' Sean Hannity about the comment, which was included in the official White House transcript of the press conference, Doocy said that Biden called him on his cellphone "within about an hour of that exchange."
"He said 'it's nothing personal pal,'" Doocy said.
"We went back and forth and we were talking about moving forward, and I made sure to tell him that I'm always going to try to ask something different than what everybody else is asking. And he said, 'You've got to,' and that's a quote from the President, so I'll keep doing it," Doocy added.
In addition to the tweet that became the subject of criticism, Banks also tweeted a video of the exchange between Biden and Doocy with the caption "Congrats" and tagged Doocy.
Newsweek has contacted Banks' office for comment.