Jim Boeheim Car Crash: Everything We Know After Syracuse Coach Releases Statement on Fatal Wreck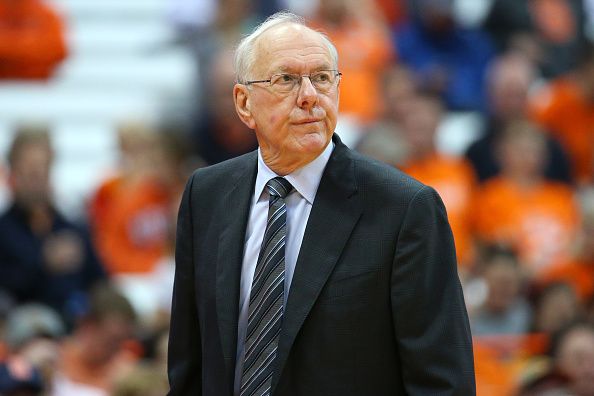 Syracuse University's men's basketball coach Jim Boeheim struck and killed a man who was walking on an interstate highway in Syracuse, New York just before midnight on Wednesday, authorities told Syracuse.com.
As more updates about the crash about the accident are discovered, here is everything there is to know about the crash:
What happened?
Boeheim, 74, was driving on Interstate 690 when he hit Jorge Jimenez, 51, who was outside of his car on the highway from an unrelated accident due to the inclement weather, Sports Illustrated reported. Jimenez, who was a passenger in the car, exited the vehicle with the other occupants in the car, according to a statement from the Syracuse Police Department obtained by Syracuse.com.
"The occupants then exited the vehicle and proceeded to walk on the highway within close proximity to that vehicle," Syracuse police said in the statement. "An oncoming vehicle noticed the disabled car and tried avoiding the vehicle, which was in the middle of the road."
Authorities said Boeheim hit Jimenez while he standing on the side of the road, according to Syracuse.com. The basketball coach also passed an alcohol test, the news site reported.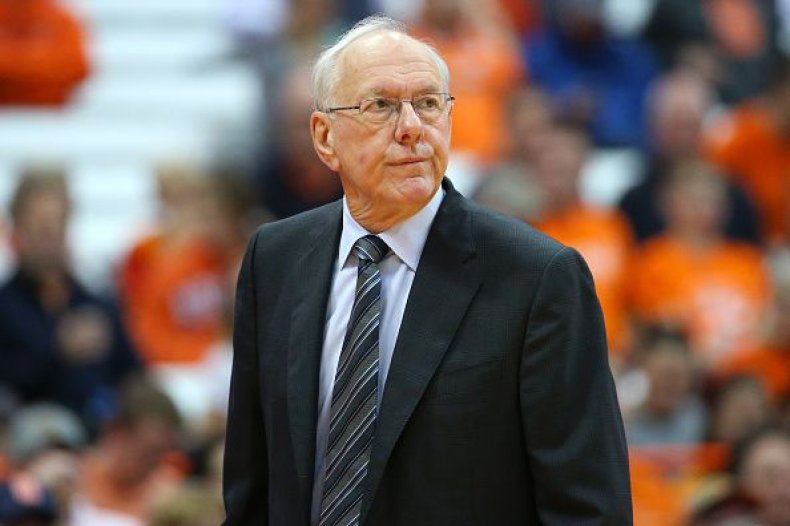 "Field sobriety and alco-sensor tests for both drivers were negative for any signs of impairment," police said in the statement. "Reconstruction of the scene will be performed and speeds cannot be determined at this time.
Boeheim's attorney, Bill Fitzpatrick, told ESPN called the accident "unfortunate" and said that the basketball coach was traveling at the proper highway speed. He claimed he was going home after having dinner with his wife and friends, ESPN reported.
"It's just a terrible, unfortunate accident," Fitzpatrick told ESPN. "We don't yet know [exactly] what caused the initial accident. Coach Boeheim was not involved in that accident. The occupants of the vehicle, including the deceased, were wandering in the road."
In a statement to the Daily Orange, the director of Athletics at Syracuse University John Wildhack released a statement a day after the accident.
"We are saddened by the death of a member of our Central New York community," Wildhack wrote. "On behalf of Chancellor Kevin Syveurd and the entire Syracuse University community, we extend our deepest condolences to all impacted by this tragic accident. Coach Boeheim is in contact with local authorities and cooperating fully. Out of respect for those grieving, there will be no further comment at this time."
Boeheim speaks out:
Following the accident, the basketball coach released a statement on Thursday sending his condolences to Jimenez's family.
"I am heartbroken that a member of our community died as a result of last night's accident. Juli and I extend our deepest sympathies to the Jimenez family," the statement read. "Out of respect for those involved, I will not be providing further comment at this time."