Jim Carrey Compares Trump to Michael Corleone from 'The Godfather' in Scathing Op-ed
Jim Carrey has taken aim at Donald Trump in a scathing op-ed in which he compared the President to fictional mafioso Michael Corleone.
The funnyman opened up about Trump, the upcoming election, COVID-19, and what it means to be American, in the piece where he is adamant that the state of the country is no laughing matter.
In particular, was not impressed by the event the Trump campaign for the Republican National Convention last week.
Per The Atlantic, Carrey deemed the RNC a "Totally Illegal COVID-19 Super-Spreader Spectacular at the White House."
"It got me thinking about the great director Francis Ford Coppola, who masterfully wove together evil deeds and pious words in classic films," the Bruce Almighty actor wrote.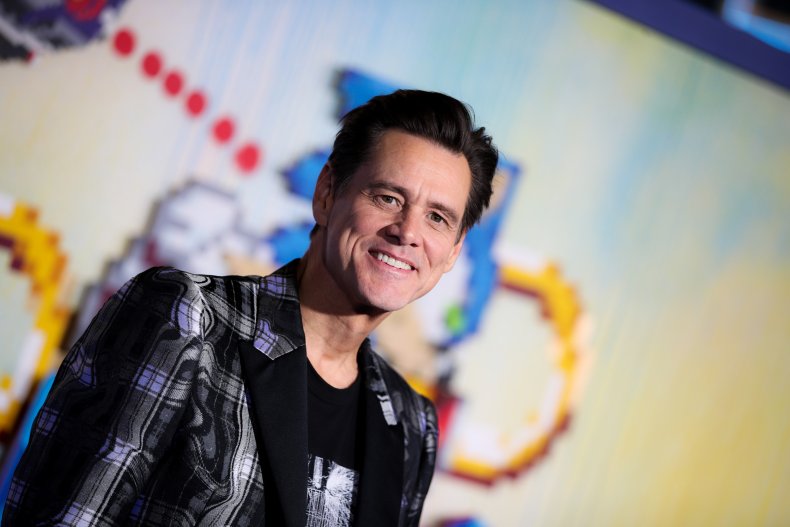 "Watching Trump accept the nomination of the Republican Party in the people's house during a pandemic he exacerbated was like watching Michael Corleone swear a sacred oath while his underlings settled scores across the city."
Though a fictional character, Corleone (played by Al Pacino) is synonymous with cold-blooded acts, a man who puts business before all else.
Carrey is referring to the harrowing scene from The Godfather where, during the baptism of Connie (Talia Shire) and Carlo's (Gianni Russo) son, Michael orders the murders of several of the family's enemies.
Footage of the christening takes place where Michael renounces the devil, as shots of the brutal murders her ordered are interspersed throughout the scene.
Carrey continued: "Those in the audience on the South Lawn of the White House might have believed their lives were their own to lose, but after their big night, they now risk infecting other Americans."
Carrey's comparison is extremely loaded and he goes on to call Trump a "bourgeois New York con artist" and further denigrates the Republican party's "cruelty."
"Where did the modern Republican Party's cruelty come from?" he asks. "Too many Americans support Trump because he appeals to their basest and most primitive urges, through his racism, his misogyny, his mockery of the disabled, and his encouragement of violence during his campaign."
Carrey, 58, is no stranger to commenting on politics, and his political cartoons he shares on Twitter, often depict Trump in an unflattering light.
"To me, that was like a time, and it's been a time, where I just wanted to be the lighthouse that was saying, 'Hey, stay off the rocks, you're headed for the rocks,'" Carrey told Yahoo Entertainment about his cartoons in January.
"We're still headed for the rocks, but I've decided, 'You understand my message, I don't need to be steeped in it anymore.' I think after a while ... you get stuck in that kind of stuff."