Comedian Jim Carrey posted a cartoon painting of Fox News host Sean Hannity and InfoWars Alex Jones to Twitter on Tuesday morning.
The strange caricature-like artwork features a WWE wrestle between the two figures with his name signed at the bottom of the illustration.
"If u believe wrestling is real u may even believe Fox news, Info Wars and the robotic drones on Sinclair Broadcasting. But wrestling doesn't harm viewers. Performers like Sean Hannity and Alex Jones should join the WWE where their hyperbole will do less damage to the culture," Carrey wrote in the caption.
Over the past week, a Deadspin video, which showed Sinclair Broadcast Group local news anchors throughout the country reading a identical "fake news" speech on live television, went viral.
WMSN/FOX47 Madison was the only station that refused to air the mandated promotion message.
"WMSN/FOX47 Madison did not air the Sinclair promotional announcement during our 9pm news this weekend. Rather, we stayed true to our commitment to provide our Madison area viewers local news, weather and sports of interest to them," the channel tweeted.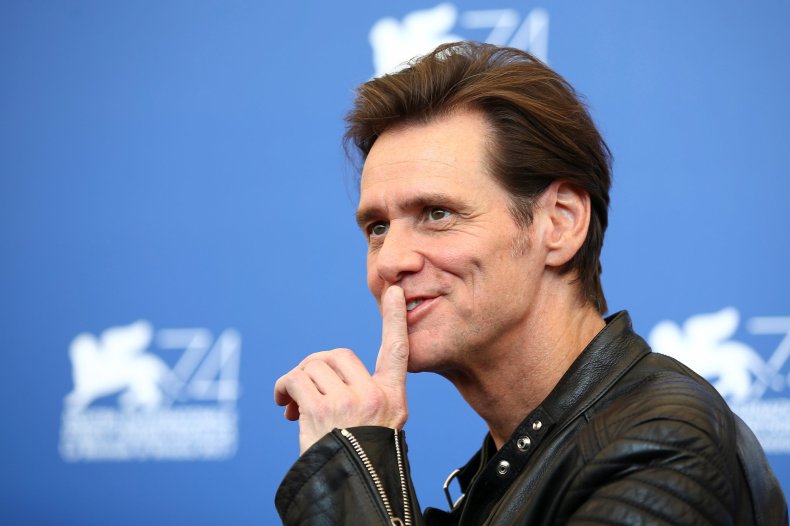 In recent weeks, Carrey has posted several cartoon paintings poking fun of famous people and right-wing political figures. His most controversial to date was an extremely unflattering portrait of Sarah Huckabee Sanders, which he also posted on Twitter.
"This is the portrait of a so-called Christian whose only purpose in life is to lie for the wicked. Monstrous!" he wrote in the caption.