Jim Carrey Slams Ted Cruz for 'Sucking Up' to Trump, 'Who Called Your Wife Ugly and Accused Your Dad of Murder'
Actor Jim Carrey responded to Ted Cruz on Monday after the Republican Senate incumbent didn't appreciate his latest illustration.
"Wow...sorry I rattled your chain, @TedCruz," the Kidding actor tweeted. "I thought you would have more important things to do two days before an election—like sucking up to the guy who called your wife ugly and accused your dad of murder. But I get it! It's hard to say no when Trump grabs ya by the p****!"
Earlier in the day, Carrey published an illustration that demonstrated his support for Democratic Texas Senate candidate Beto O'Rourke. The political cartoon showed O'Rourke pulling back the curtain on Cruz, painted as a vampire, who turned to dust when the sunlight hit his skin.
"Go Bet! Go, Democrats! Vote like there's no tomorrow. Let's make this Tuesday like the end of every great vampire movie," Carrey wrote on Twitter. "Pull back the curtains and let the sunshine turn all those bloodsuckers to dust."
Newsweek subscription offers >
Cruz responded by saying vampires are dead.
"Hollywood liberals all in for Beto. But (self-described socialist) Jim Carrey made a mistake here: Vampires are dead, and everyone knows the dead vote Democrat," the senator wrote.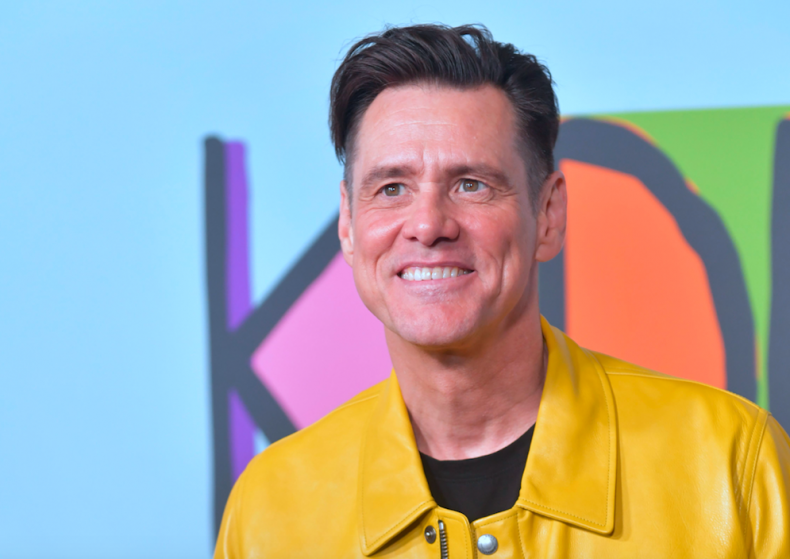 Since President Donald Trump was elected in 2016, Carrey has regularly tweeted his political cartoons, which support the Democratic Party. Last week, the actor slammed Republicans for investing in "Trump's economy of LIES."
Newsweek subscription offers >
"They say they're gonna give you HEALTHCARE while working to destroy it. They make up lies about refugees while KIDNAPPING INNOCENT CHILDREN! Vote Democrat. Help save the future. DON'T FOLLOW THE RED HAT TO HELL!" he wrote Tuesday.
O'Rourke didn't respond to Carrey's cartoon. Instead, he used Twitter to promote his campaign. "We can be defined by our fears—who and what they want us to be afraid of—or we can be known for our ambitions. In this moment of smallness and paranoia, Texas is going to lead the way," he wrote Monday about beating Cruz.
Texas is famously a red state, but O'Rourke is hopeful.
"If nothing else, it reflects the truth that we all know—that this is going to be very, very close," O'Rourke told local reporters on Monday. "[It's] up to every single one of us to do all that we can to make sure that we win this and I'm gonna do everything on my part. I know that our team is as well."
Jim Carrey Slams Ted Cruz for 'Sucking Up' to Trump, 'Who Called Your Wife Ugly and Accused Your Dad of Murder' | Culture