Minnesota County's First Black Commissioner Takes Oath On 'New Jim Crow' Book About Mass Incarceration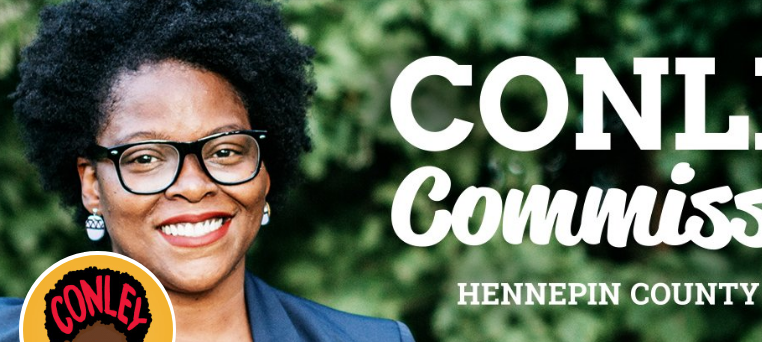 A newly elected commissioner in Minnesota, Angela Conley, became the county's first-ever African-American to hold that office -- something she marked by being sworn in on a book entitled, "The New Jim Crow: Mass Incarceration in the Age of Colorblindness."
Conley was sworn in by Hennepin County District Judge Pamela Alexander, who the Minneapolis Star-Tribune noted was county's first black judge when she took her own oath of office in that same 24th floor County Board chamber 35 years ago. Conley said residents "trusted me with their vote" after she and District 2's Irene Fernando became the county's first commissioners of color in its 166-year history. Conley placed her hand on the New Jim Crow book instead of the traditional Christian Bible during the ceremony.
Conley told The Hill she took the oath of office with her hand on the 2010 New Jim Crow book by author Michelle Alexander because of historic and current racial injustice in the system. "The choice of The New Jim Crow was an intentional pick for this historic moment. We must never forget that the institutions that created and sustained white supremacy and structural racism never intended to include Black people in the decision making process."
"This seat belongs to the people who look like me and have traditionally been shut out of this room," Conley told the Star-Tribune.
In November, Conley defeated longtime incumbent 4th District commissioner Peter Mclaughlin, amassing 10,000 more votes to receive about 57 percent of the county made up of about 1.25 million people in the Minneapolis metro area. Conley's win by about 14 percent was topped by Fernando, who won in a slightly larger landslide vote with 15 percent more than her opponent, former Minneapolis City Council Member Blong Yang.
"These institutions must be held accountable to this and the devastating effects they have had on people of color," Conley added in her statement to The Hill Monday. "This is why, as the first Black county commissioner in the 166th year history of the Hennepin County Board, I chose this book."
Both progressive candidates in the "nonpartisan" election, Conley and Fernando, had never previously run for any type of office.