Jim DeMint, Praised By Trump, Slams Heritage Foundation Over Firing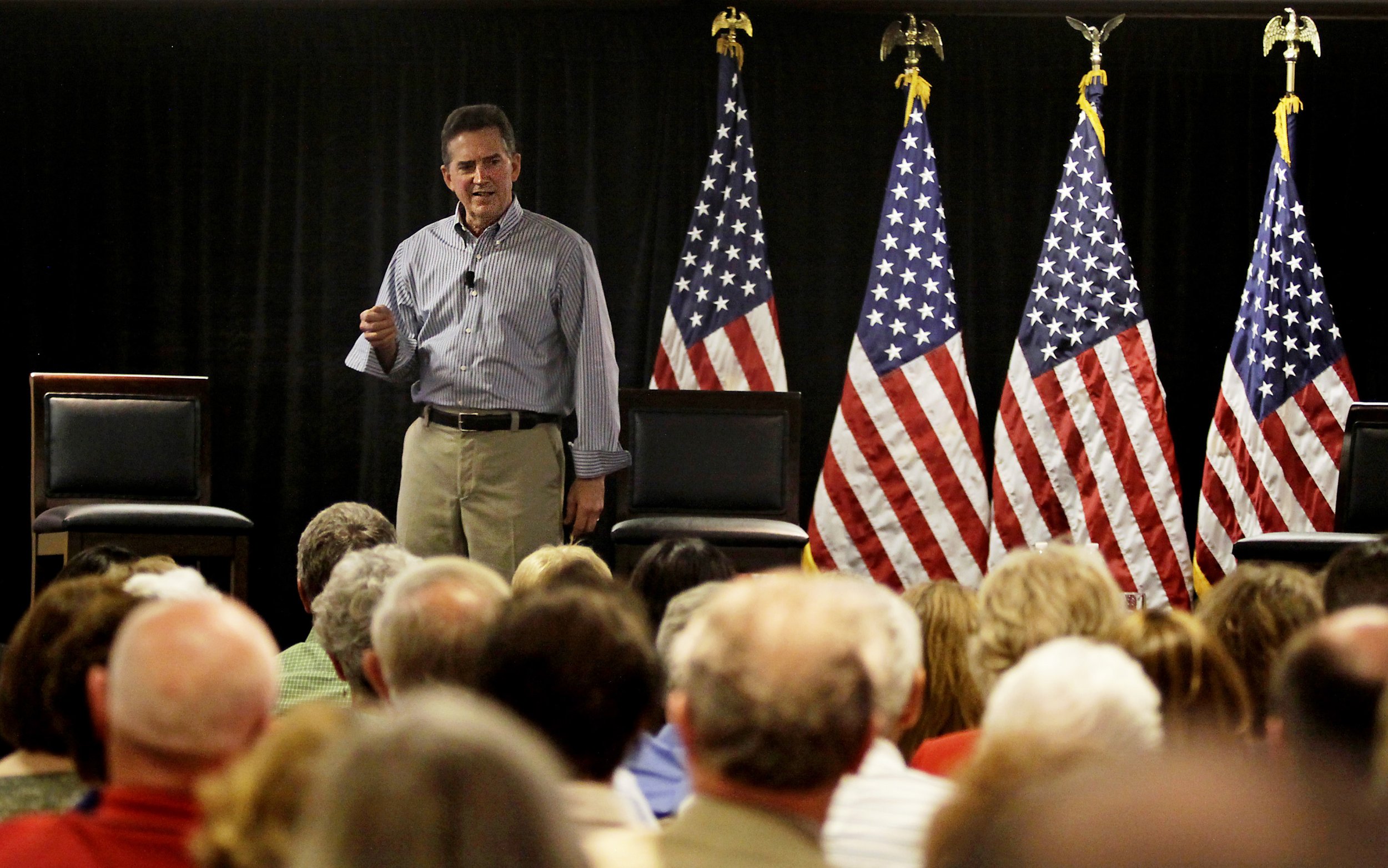 The former head of the Heritage Foundation, a major conservative think tank praised by U.S. President Donald Trump, has slammed its board of directors for voting to oust him on Tuesday.
Jim DeMint, a former Republican senator in South Carolina, had headed up the think tank since January 2013. Heritage is one of the largest research organizations in the country and promotes conservative principles, including free enterprise and a strong military.
President Trump recently expressed his gratitude to the organization, and to DeMint specifically, for its assistance in the process of nominating Neil Gorsuch to become a Justice of the Supreme Court, one of Trump's major achievements in his first 100 days in office. While addressing the National Rifle Association in Atlanta on Friday, Trump said that DeMint had been "amazing" during the nomination process, the The Washington Post reported.
But on Tuesday the foundation's chairman, Thomas A. Saunders III, issued a statement to announce that its board of trustees had unanimously voted for DeMint to resign from his role as president.
"After a comprehensive and independent review of the entire Heritage organization, the Board determined there were significant and worsening management issues that led to a breakdown of internal communications and cooperation," said Saunders. "While the organization has seen many successes, Jim DeMint and a handful of his closest advisers failed to resolve these problems."
Saunders said that DeMint had tendered his resignation following the vote. The organization's founder and DeMint's predecessor as president, Ed Feulner, would take up the role again in the interim.
Hours after the announcement, DeMint issued a statement through a spokesman listing the key achievements of Heritage during his time in charge. These included a budget blueprint that was used as a model for President Trump's "America First" budget proposal, issued in March; creating a list of potential Supreme Court justices, including Gorsuch; and playing a key role in Trump's transition.
"The public statement released earlier is puzzling given that the board of trustees has praised our work for four years and approved performance bonuses for the entire management team each year for a job well done," said DeMint's statement, as reported by Politico.
DeMint served two terms in the Senate and was at one time the highest-ranking elected official associated with the Tea Party, a right-wing movement in the Republican Party that backs fiscal conservatism.