Jim Harbaugh on NFL Rumors: 'I'm Not Going Anywhere'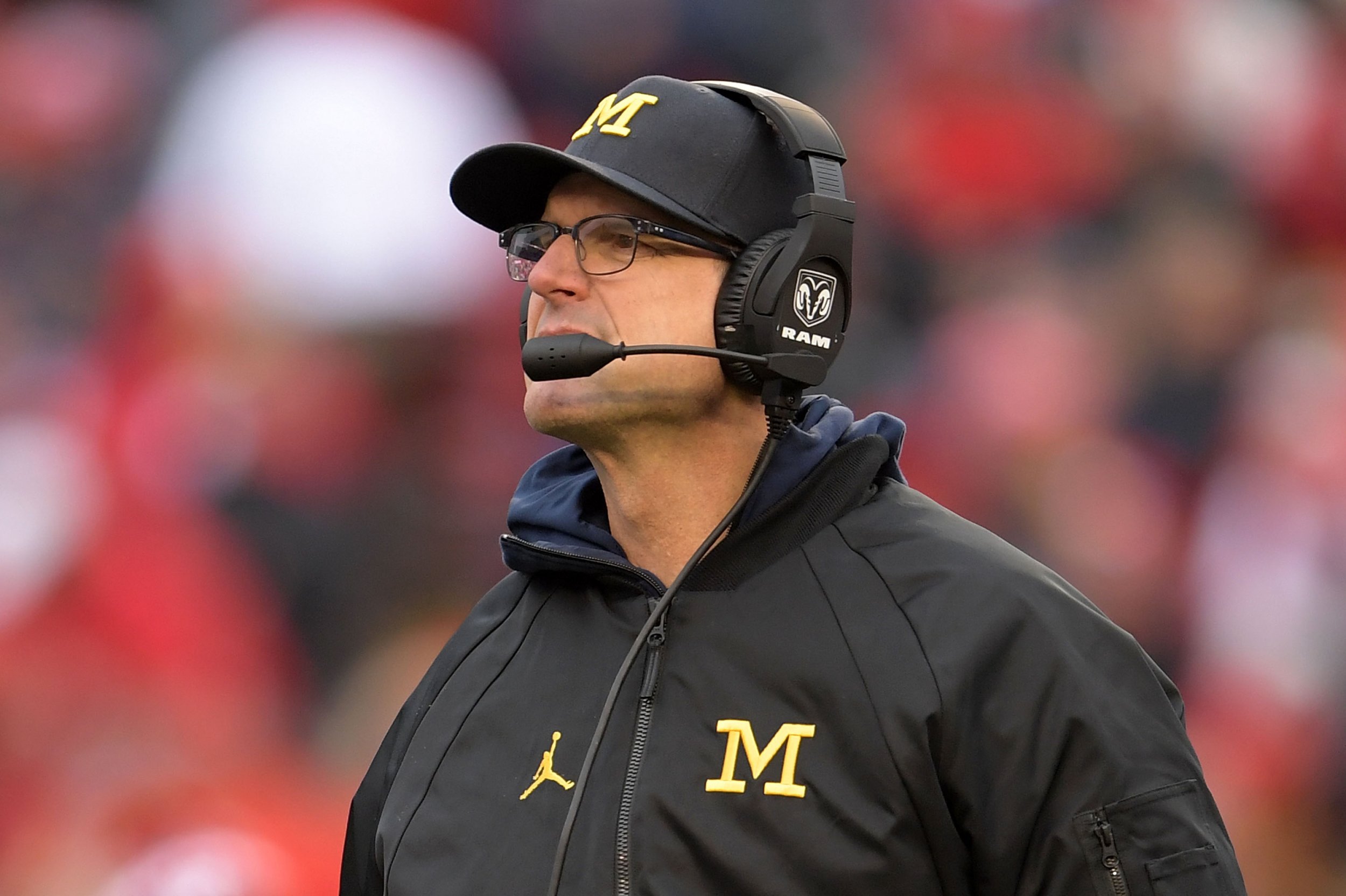 Michigan coach Jim Harbaugh denounce any interest in potential NFL jobs on Sunday, claiming he still has "big plans" for his alma mater moving forward.
"This is a choreographed message that comes up at this time every year before signing day," Harbaugh told ESPN this weekend. "It's people spreading messages to further their own personal agenda.
"But I'm on record right here, right now: I'm not going anywhere. I'm staying at Michigan. We have big plans here, and there's a lot we want to accomplish."
Harbaugh said that he spent the past week recruiting and denied having spoken to any NFL teams. However, he is aware of the speculation that he may have interest returning to the professional level after having a successful four-year stint with the San Francisco 49ers cut short in 2014, prior to accepting the job at Michigan several weeks later.
"I can't be any more clear about this -- it's not true," Harbaugh said. "I'm not going anywhere."
Michigan athletic director Warde Manuel also acknowledged the rumors surrounding Harbaugh's potential departure on Sunday.
"Jim is one of the greatest coaches [in football], college or pro, so I think it's to his credit his name continually pops up," Manuel said. "As I said before, when we think about bringing student-athletes here, we want the best, and we have the best coach. I just hope people understand, and particularly our recruits don't get dissuaded because people put out these rumors which this man deserves because of his ability to coach.
"... Every year as soon as there's an opening, all of a sudden his name's mentioned that he's not going to be here. He and I have a great relationship. We talked about this from the first year on. I have full faith in Jim, in the person he is and the leader he is of this team. I'm so happy he's our coach. I look forward to him coaching, as I said before, until he retires from Michigan and ends his career here."
Harbaugh has a 38-13 record during four seasons as the Wolverines' head coach, which included a 10-2 record in 2018. Michigan ranked No. 7 overall in the final College Football Playoff rankings and is scheduled to face No. 10 Florida on Dec. 29 in the Chick-Fil-A Peach Bowl.
The 55-year-old went 44-19-1 during four seasons in San Francisco, which included an appearance in Super Bowl XLVII and three consecutive NFC Championship Game appearances in 2011-13, prior to an 8-8 finish in 2014.