Republican Jim Jordan Accused of Anti-Semitism After Tweeting About Prominent Liberal Donor 'Tom $teyer,' Whose Father Was Jewish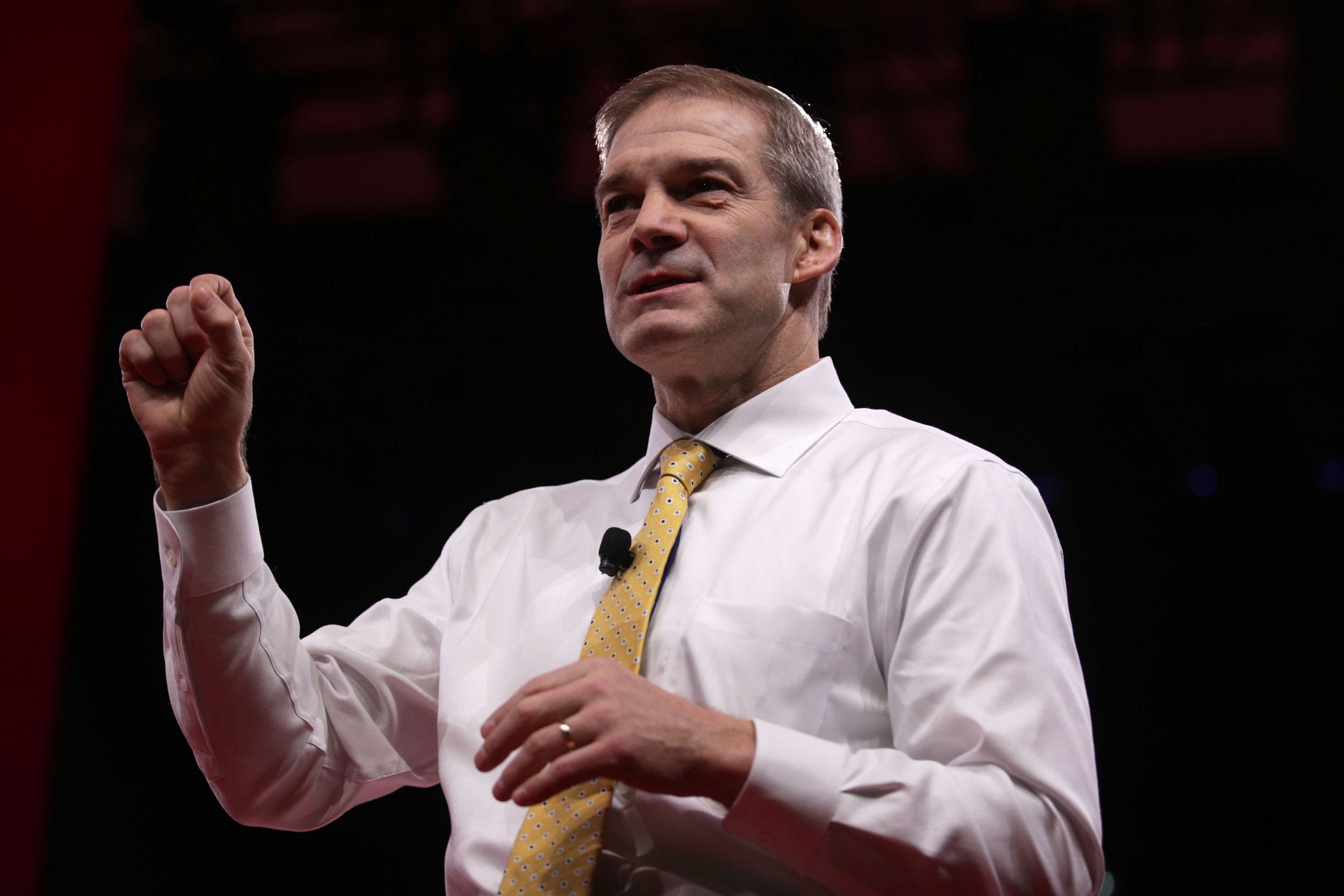 Ohio Representative Jim Jordan is facing allegations of anti-Semitism after a tweet about prominent billionaire donor Tom Steyer.
In a heated tweet reacting to House Judiciary Chairman Jerry Nadler's announcement on Sunday that his committee would be sending document demands to more than 60 people connected to President Donald Trump, the Republican representative replaced the S in Steyer's last name with a dollar sign.
Jordan, who serves as the ranking member on the House Oversight Committee, tweeted, "C'mon @RepJerryNadler —at least pretend to be serious about fact finding. Nadler feeling the heat big time. Jumps to Tom $teyer's conclusion—impeaching our President—before first document request. What a Kangaroo court."
Nadler replied Monday morning that "this tweet counts both as inane AND anti-Semitic."
Steyer, whose father was Jewish, is a prominent liberal donor who supports the impeachment of Trump.
The House Judiciary Committee sent letters on Monday demanding documents from people in the White House, the Trump Organization, the Trump campaign, the presidential inauguration committee, the Trump Foundation, the Justice Department, the FBI and Trump's circle, The New York Times reported.
Nadler told ABC News's This Week on Sunday that the committee will "begin the investigations to the present the case...about obstruction of justice, corruption and abuse of power."
Social media users questioned why Jordan's comments had not been met with the same criticism faced by Democratic Minnesota Representative Ilhan Omar after she posted a tweet last month that was rebuked as anti-Semitic.
Some critics also mentioned allegations that Jordan had ignored alleged sexual abuse of wrestlers at Ohio State University, which he has denied.
"This tweet is anti-Semitic. @Jim_Jordan is also credibly accused of covering up sexual abuse. Republicans responded to those accusations by making Jordan House Oversight Ranking Member. In that role he spouts conspiracy theories. These are facts," Aaron Rupar, an associate editor at Vox, wrote.
"Yeah, I get confused between the letter "S" and the money sign on my keyboard all the time too you anti-Semitic PoS! You need to apologize!" activist and writer Amy Siskind wrote.
"Tom Steyer is a billionaire pushing Democrats like Chairmen Cummings and Nadler to impeach the President," Ian Fury, Jordan's communications director, told Newsweek when asked about the allegations that the tweet was anti-Semitic. "As you may know, the $ symbol represents dollars, of which Mr. Steyer has approximately 1.6 billion and has committed eight figures to fund far left-wing causes. Congressman Jordan has always stood against hatred and bigotry. Also, according to public sources, Steyer is Episcopalian."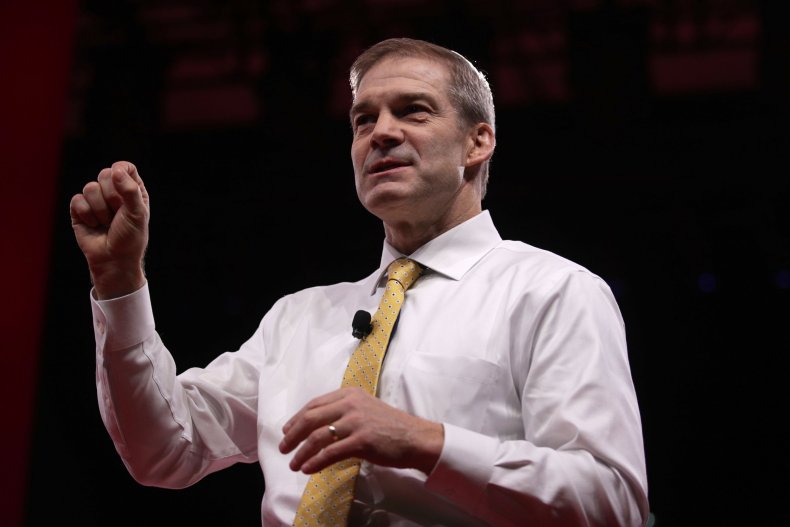 Steyer said in January that he would focus political donations on impeaching Trump, according to the Associated Press. At the time of his announcement, the activist had spent $50 million on his campaign to remove the president from office, which has been signed by about 7.5 million Americans.
Some other Republicans have responded to Steyer's donations with remarks that have been deemed anti-Semitic.
House Minority Leader Kevin McCarthy wrote in October, "We cannot allow Soros, Steyer, and Bloomberg to BUY this election! Get out and vote Republican November 6th. #MAGA." His comment referenced Michael Bloomberg and George Soros, wealthy Jewish political donors who regularly face claims that they are buying elections.