Republican Jim Jordan Says He'd Encourage Donald Trump Jr. to Ignore Subpoena After Democrat Threatens Jail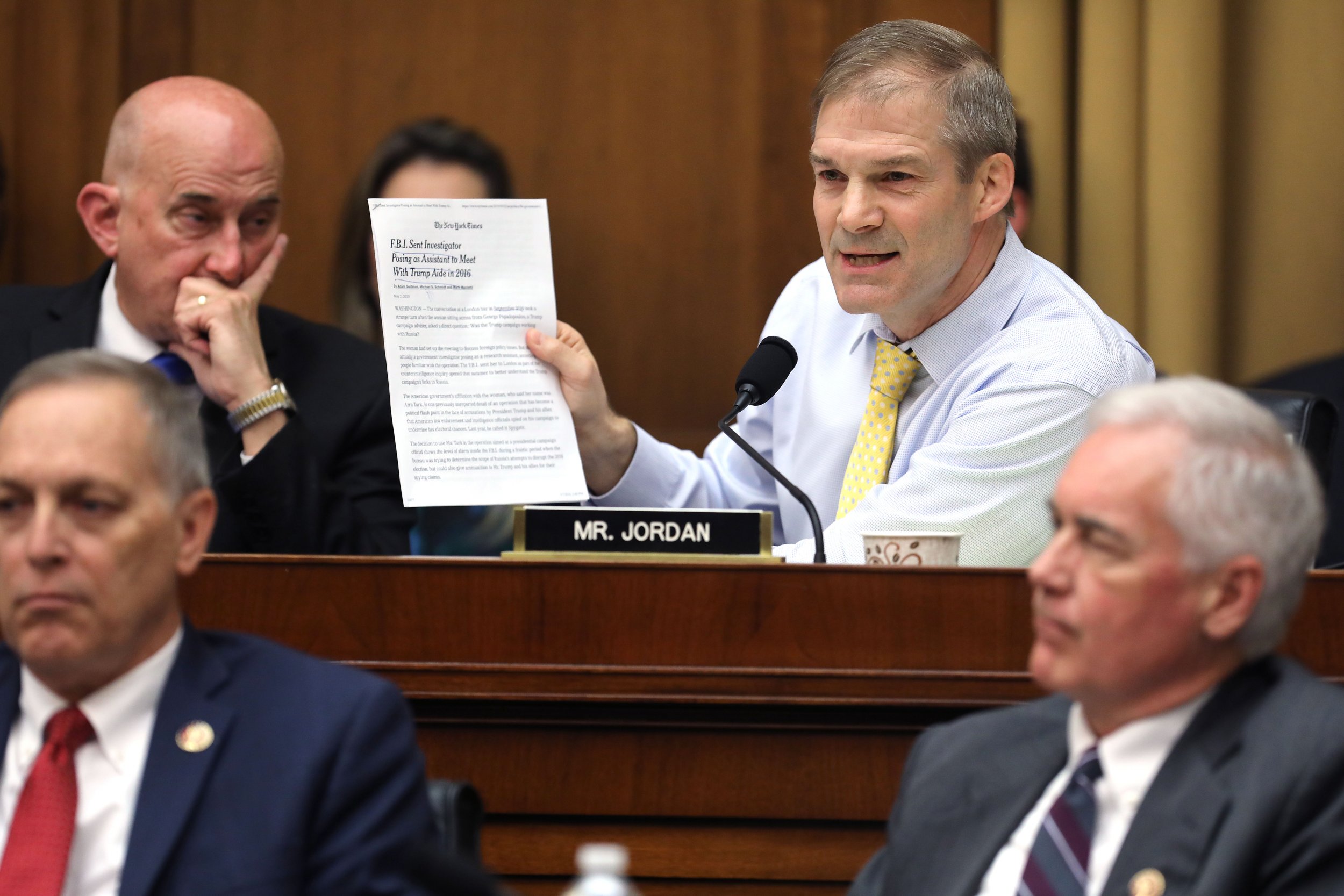 Republican Representative Jim Jordan said he would encourage Donald Trump Jr. not to testify before Congress, despite receiving a subpoena from the Senate Intelligence Committee to appear.
News broke on Wednesday that the Republican chair of the committee, Richard Burr, had summoned Trump Jr. to answer questions as the Senate attempts to conclude its probe into Russian meddling in the 2016 election. Trump Jr. spoke to Senate investigators in 2017, but February testimony from longtime Trump lawyer Michael Cohen contradicted statements made by the president's son.
The president's son "testified for 25 hours.... They are bringing him back based on the testimony of Michael Cohen, who went to prison on Monday for what? Lying to Congress. And when we had [Cohen] back two months ago in front of our committee, he lied seven times," Jordan, an Ohio representative, said while speaking with Fox News anchor Bill Hemmer on America's Newsroom.
Hemmer asked Jordan about comments made by Connecticut Senator Richard Blumenthal, who on Thursday said that Trump Jr. should go to jail if he refuses to comply with the subpoena.
"I would encourage [Trump Jr.] not to come," Jordan, who has frequently defended the president and questioned whether bias within the FBI and Department of Justice led to investigations into the president's campaign, replied. "I mean, look, you give 25 hours to Congress and what else is there to ask, and you are bringing me back because of something Michael Cohen said on his way to prison? Come on. I think American people see through this."
Jordan and fellow Republican Representative Mark Meadows sent a letter in February asking for Cohen to be investigated for perjury and making false statements during his testimony before Congress. Cohen's lawyer called the letter a "sad misuse of the criminal justice system."
The committee reportedly wanted Trump Jr. to testify further about the Trump Tower Moscow project. While speaking to the Senate investigators during closed-door testimony in 2017, Trump Jr. said that he was only "peripherally aware" of Cohen's attempts to develop a Trump Tower in the Russian capital.
This year, Cohen told the House Oversight Committee that he had briefed Trump Jr. and Ivanka Trump approximately 10 times about the project. Republicans sought to discredit Cohen, who is serving three years in jail for financial crimes and lying to Congress, as an unreliable source. After staunchly defending Trump, the president's former longtime lawyer flipped and has since harshly criticized his former employer.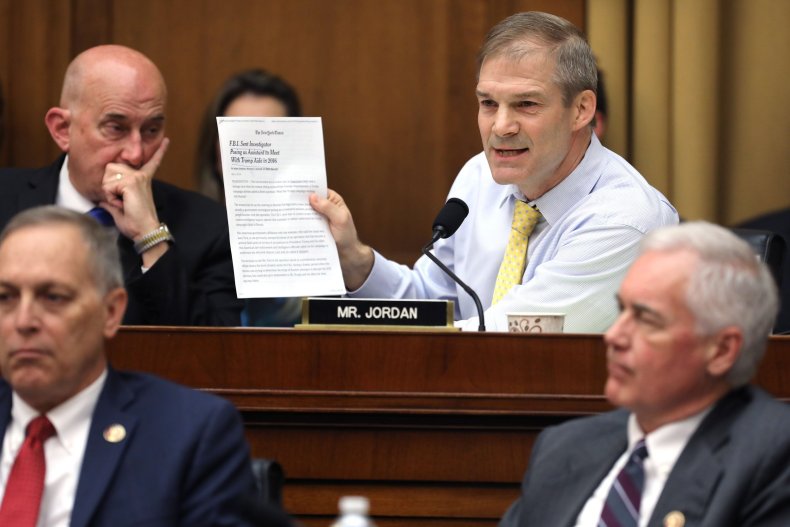 Jordan's response represented one side of a debate rippling through the Republican Party, which has responded in a divided manner to the subpoena of Trump Jr.
Allies of the president and lawmakers facing re-election criticized the subpoena, pointing to the amount of money spent on special counsel Robert Mueller's report, which was regularly rebuked by Republicans.
Some senators who are viewed as more independent votes in the Republican Party, like Susan Collins, said that she supported Burr's leadership.
While other investigations into the same topic have been marred by bipartisan disagreements, the inquiry by the Senate committee, which is controlled by Republicans, has been viewed as more bipartisan.